Special Events Fashion Show Collaboration in Socializing Spongebobgold to Support Brand Awareness
Alexander Mamby Aruan

Henri Putra Jaya

London School of Public Relations

Adela Setiawan

London School of Public Relations

Felicia Hanslim

London School of Public Relations
Abstract
MNC Licensing International sees the opportunity of expanding the target market of their brand animation SpongeBob. In its current state, SpongeBob has reached the maturity stage. SpongeBob feels the importance to extend the target market to millennials. Regarding this, SpongeBob created a global campaign called SpongeBob Gold. SpongeBob Gold's global campaign is a marketing public relations activity created through nine steps of strategic public relations planning to support brand awareness. This campaign uses a fashion show collaboration strategy that collaborates with the local designers from every country. For Indonesia, SpongeBob Gold collaborate with Indonesian local designer Tities Sapoetra. This fashion show collaboration gives the experience to the fans and uses an influencer to deliver its message. This research uses communication theory, marketing public relations, special event and nine steps of strategic public relations planning in analyzing the implementation of SpongeBob Gold. The methodology that is being used in this research is called qualitative methods by conducting in-depth interviews. The results show that the implementation has had a good outcome. Using the nine steps of strategic public relations planning, the author can understand the implementation of a good strategy in establishing the increasing awareness of the SpongeBob Gold that has resulted in the increasing demand of the licensed of SpongeBob.
Keywords: marketing public relations, brand repositioning, special event, brand awareness, fashion show collaboration
Downloads
Download data is not yet available.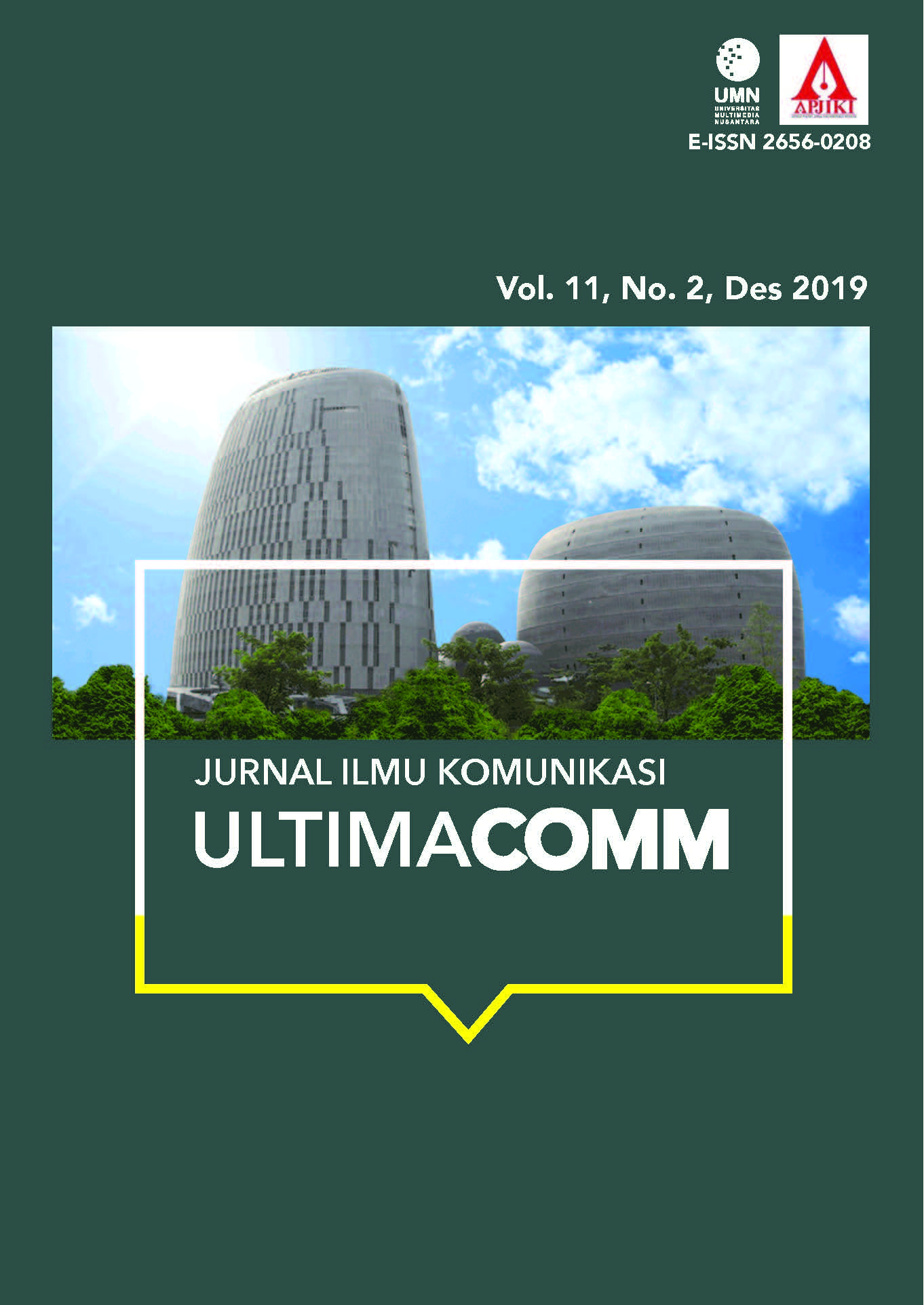 How to Cite
Aruan, A., Jaya, H., Setiawan, A., & Hanslim, F. (2019). Special Events Fashion Show Collaboration in Socializing Spongebobgold to Support Brand Awareness. Ultimacomm: Jurnal Ilmu Komunikasi, 11(2), 144-157. https://doi.org/https://doi.org/10.31937/ultimacomm.v11i2.1108