Mata Najwa dan Strategi Najwa Shihab untuk Memasarkan Narasi.tv.
Abstract
ABSTRACT
Since being aired for the first time in 2009, Mata Najwa's television program has won a number of awards as the best program in Indonesia. Likewise, Najwa Shihab as the event guide has been named the best event guide several times. Behind the decision to stop Mata Najwa's show in August 2017, Najwa Shihab as the program owner has seen the opportunity to start its work in the digital world. Mata Najwa's popularity and Najwa Shihab became the capital to build and market Narasi.v, a digital-based multi-content platform. The decision to jump into the digital world is motivated by an understanding of the times and changes in consumer behavior. The development of the internet has made some Indonesians accustomed to using technological tools in their daily activities, including searching and enjoying video content. This research wants to provide insight into how to build a content business through the use of digital media. This study used a qualitative method that explained that when Mata Najwa's shows could again be witnessed by the public in early 2018, then at that time Najwa Shihab also began marketing the Narrative TV digital platform. This research also describes Najwa Shihab's strategy in utilizing digital media. Using the constructivist paradigm this study seeks to establish the idea that Mata Najwa's success is expected to be an embryo for the success of other TV Narrative content. It is interesting to learn about Najwa Shihab's step in re-showing Mata Najwa while marketing TV Narratives, which turned out to complement each other to achieve two goals, namely: to spread positive ideals for the country, while also creating a new sustainable business platform. One strategy to be able to survive and succeed in the digital world is the tips for running relationship marketing with consumers.
Keywords: Digital Content, Technology Determinism Theory, Mata Najwa, Narasi.tv, Relationship Marketing.
Downloads
Download data is not yet available.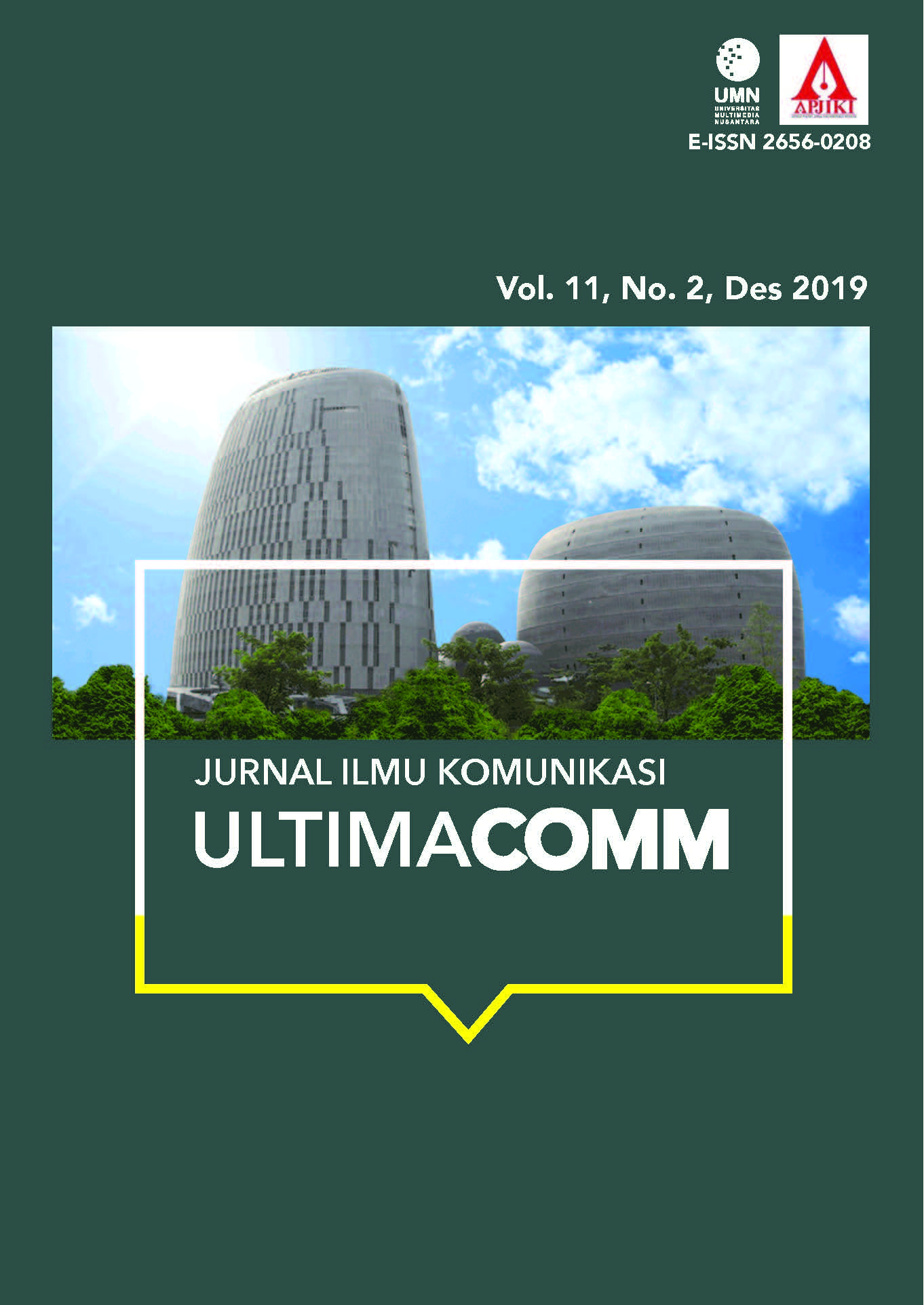 How to Cite
Boer, R. (2019). Mata Najwa dan Strategi Najwa Shihab untuk Memasarkan Narasi.tv. Ultimacomm: Jurnal Ilmu Komunikasi, 11(2), 109-128. https://doi.org/https://doi.org/10.31937/ultimacomm.v11i2.1178