KAJIAN KARAKTER FIKSI ARTHUR PENDRAGON DALAM PENDEKATAN LEVELS OF IDENTITY DAN HUBUNGANNYA DENGAN TRANSMEDIA STORYTELLING
Ken Natasha Violeta

Universitas Multimedia Nusantara
Abstract
The Transmedia Storytelling strategy is one of many strategies that support the sustainability of an entertainment media, one of which is the game. Games are a medium of interactive narrative entertainment. The three elements that support the narrative are time, character, and world-building. Sustainability through the transmedia character approach can be done by conducting a qualitative study. The writer takes the character of Arthur Pendragon, who examined the level of his identity to explain this character's visual identity in a different universe.
Downloads
Download data is not yet available.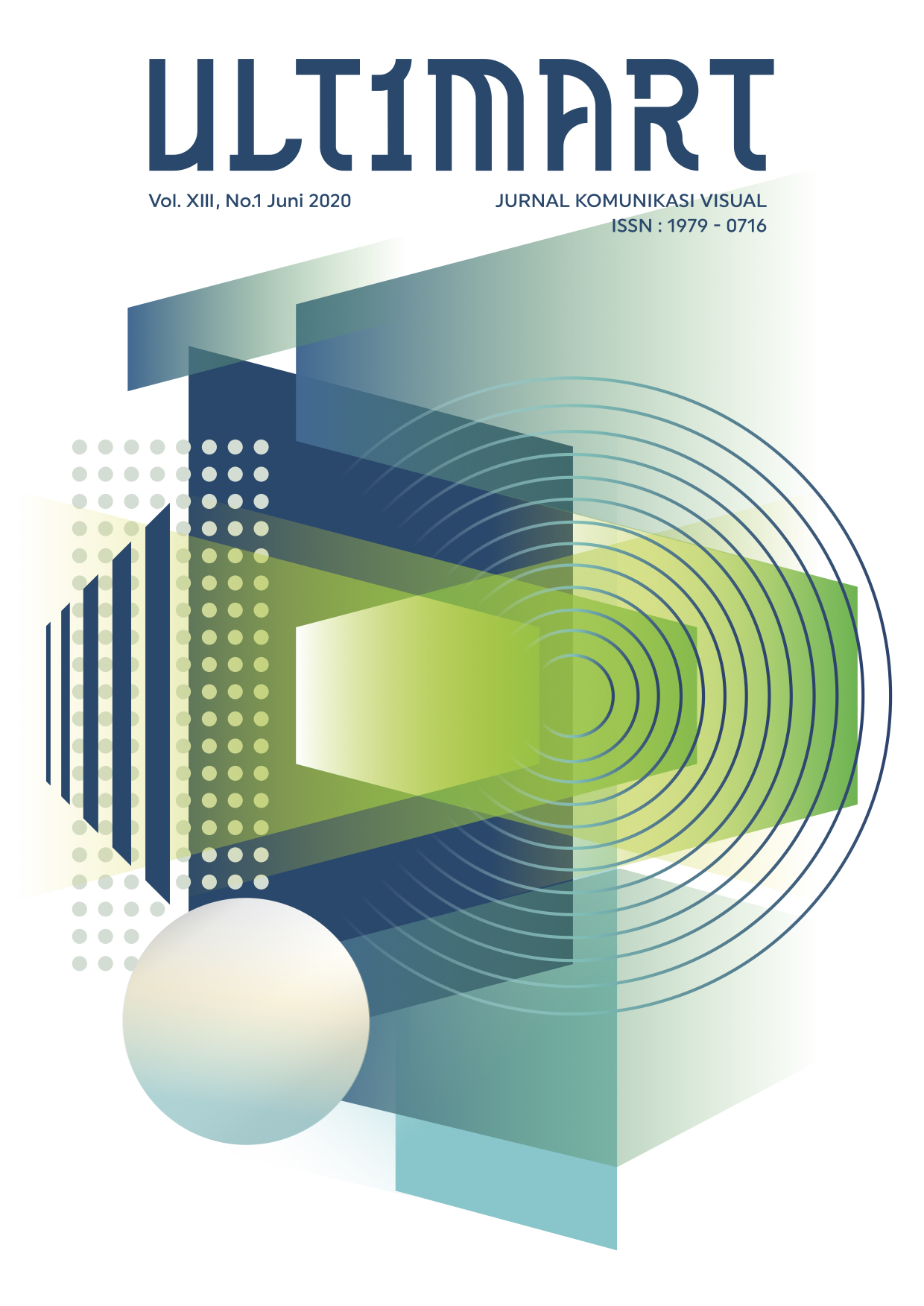 How to Cite
Violeta, K. (2020). KAJIAN KARAKTER FIKSI ARTHUR PENDRAGON DALAM PENDEKATAN LEVELS OF IDENTITY DAN HUBUNGANNYA DENGAN TRANSMEDIA STORYTELLING. Ultimart: Jurnal Komunikasi Visual, 13(1), 24-34. https://doi.org/https://doi.org/10.31937/ultimart.v13i1.1356
This work is licensed under a Creative Commons Attribution-ShareAlike 4.0 International License.
Authors retain copyright and grant the journal right of first publication with the work simultaneously licensed under a Creative Commons Attribution-ShareAlike International License (CC-BY-SA 4.0) that allows others to share the work with an acknowledgement of the work's authorship and initial publication in this journal.
Authors are able to enter into separate, additional contractual arrangements for the non-exclusive distribution of the journal's published version of the work (e.g., post it to an institutional repository or publish it in a book), with an acknowledgement of its initial publication in this journal.