KAJIAN KEGAGALAN KAMPANYE PERIKLANAN EXPERIENTIAL SOLIDARITAS SOCIAL DISTANCING COVID-19 MCDONALD'S BRAZIL
Alvanov Zpalanzani Mansoor

Institut Teknologi Bandung
Abstract
Pewaralaba McDonald's Brazil memublikasikan kampanye experiential solidaritas gerakan social distancing untuk menghambat pandemi Covid-19 pada 20 Maret 2020. Awalnya kampanye tersebut mendapat apresiasi positif, namun muncul sejumlah apresiasi negatif dari netizen media sosial global yang mengakibatkan McDonald's menarik semua materi kampanye tersebut sambil meminta maaf. Kampanye ini dikaji secara deskriptif eksplanatif sebagai sebuah pembelajaran dalam bidang desain komunikasi visual, khususnya perancangan experiential marketing yang memanfaatkan identitas merek. Didapatkan bahwa strategi kampanye yang disusun melalui sejumlah modul pengalaman relevan dengan alasan rasional yang dibangun, akan tetapi tidak membangun empati atau ada kesenjangan pada aspek emosional. Selain itu terdapat kesenjangan informasi atas layanan dengan ekspektasi serta persepsi masyarakat terhadap merek dan kampanye yang dilaksanakan. Pertimbangan relasi antara pemanfaatan elemen identitas dan merek dengan persepsi dan ekspektasi akan kinerja merek harus disusun dan dipetakan dengan jelas sebelum merancang sebuah kampanye dengan strategi experiential marketing.
Downloads
Download data is not yet available.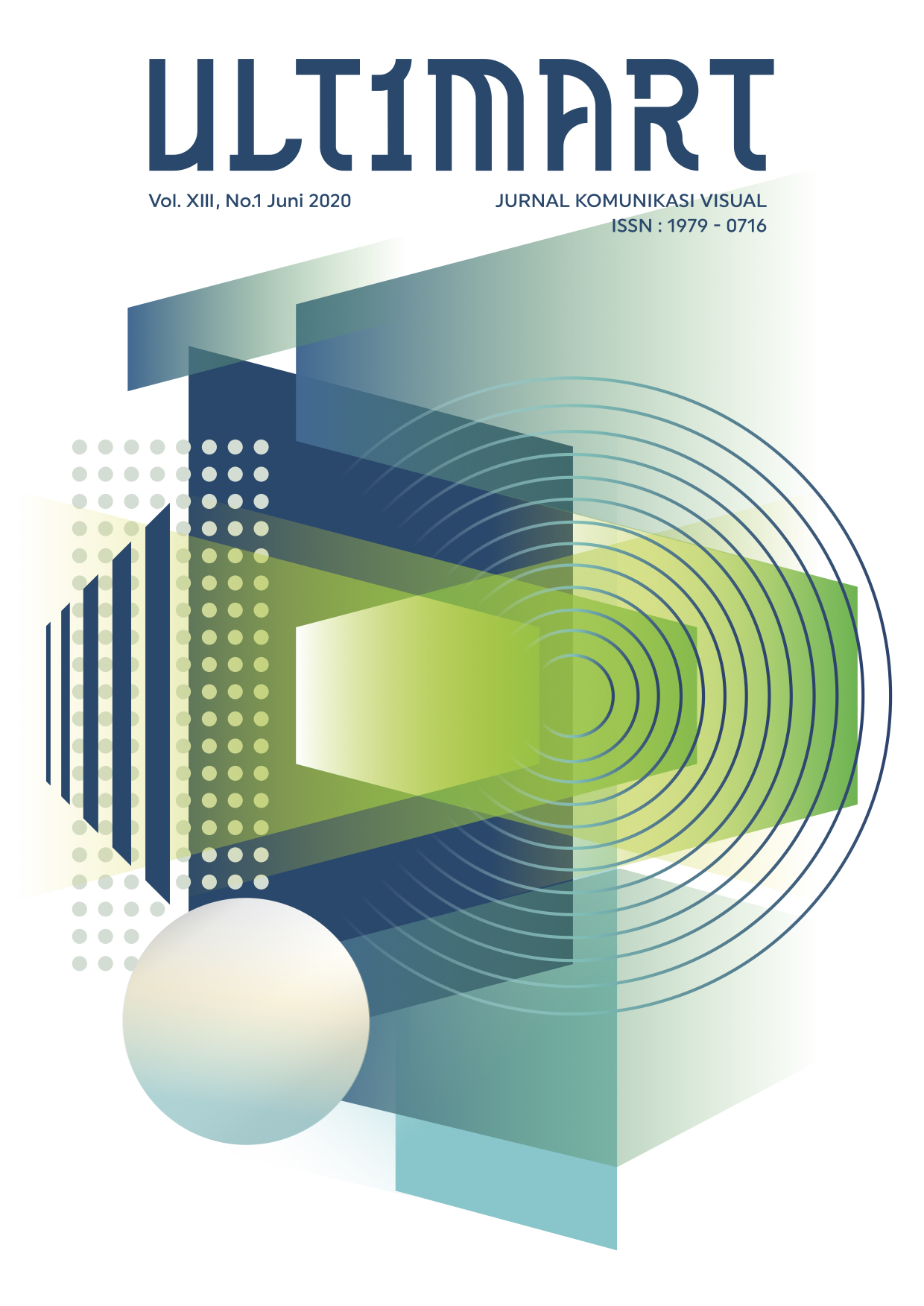 How to Cite
Mansoor, A. (2020). KAJIAN KEGAGALAN KAMPANYE PERIKLANAN EXPERIENTIAL SOLIDARITAS SOCIAL DISTANCING COVID-19 MCDONALD'S BRAZIL. Ultimart: Jurnal Komunikasi Visual, 13(1), 35-45. https://doi.org/https://doi.org/10.31937/ultimart.v13i1.1550
This work is licensed under a Creative Commons Attribution-ShareAlike 4.0 International License.
Authors retain copyright and grant the journal right of first publication with the work simultaneously licensed under a Creative Commons Attribution-ShareAlike International License (CC-BY-SA 4.0) that allows others to share the work with an acknowledgement of the work's authorship and initial publication in this journal.
Authors are able to enter into separate, additional contractual arrangements for the non-exclusive distribution of the journal's published version of the work (e.g., post it to an institutional repository or publish it in a book), with an acknowledgement of its initial publication in this journal.