CONSTRUCTING THE VISUAL LANGUAGE OF 19TH CENTURY CELEBES SEA REGION MARITIME CULTURE THROUGH CONCEPT ART
Christian Aditya

Universitas Multimedia Nusantara
Abstract
In order to create a believable world for the animated content. Concept art for the animation are created through the process of studying literatures about Celebes Sea maritime history and field observation on Celebes Sea region. In this paper, the concept art being discussed is limited to the environment of the animated world along with some of Its property such as houses and boat, however there are minimum visual data on related literature and unmaintained artifacts / model from field observation. There- fore, visual language has to be decoded through historical text in the literature and also through visual research on available artifacts / model of the property. The concept art development is still an ongoing process.
Downloads
Download data is not yet available.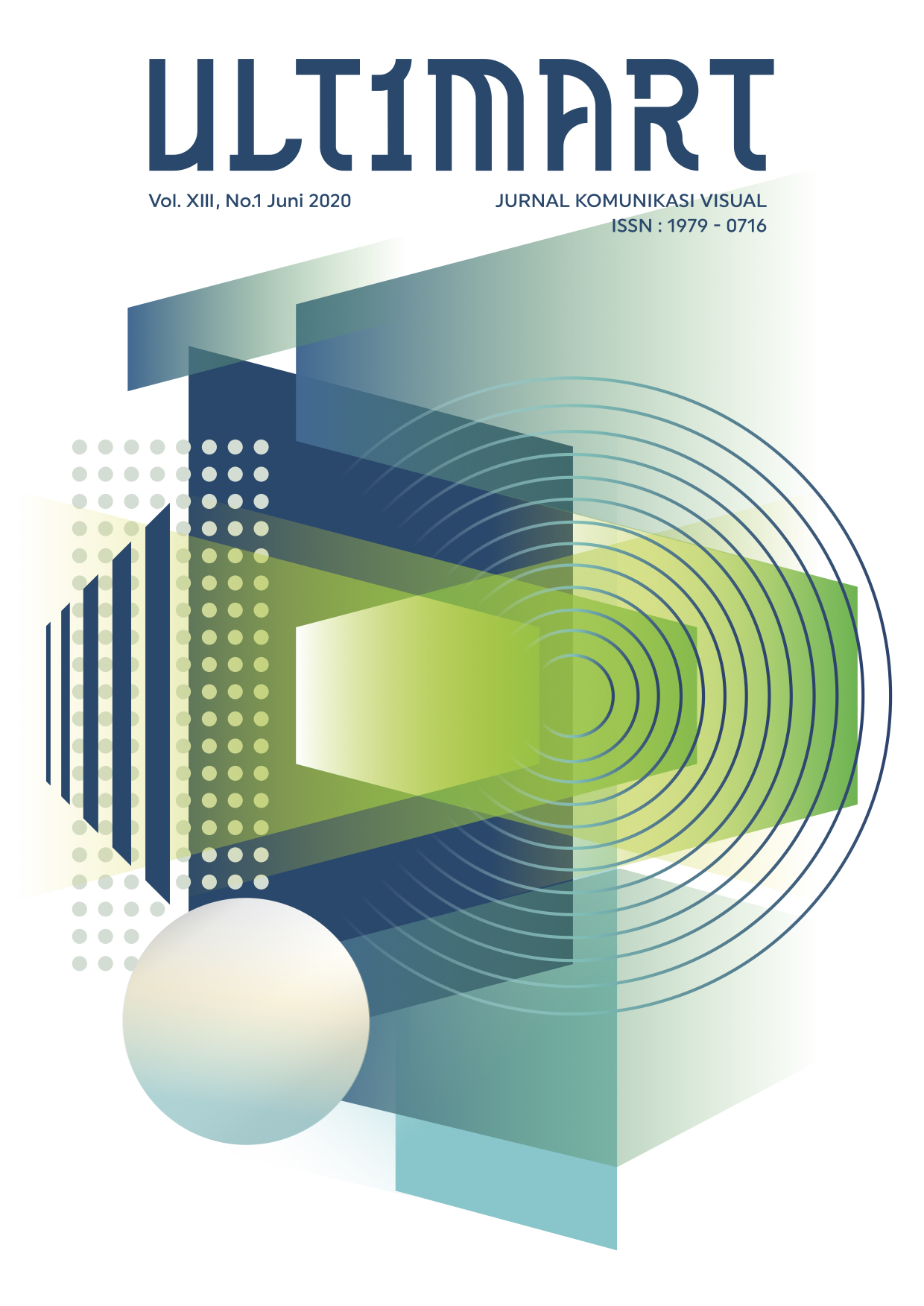 How to Cite
Aditya, C. (2020). CONSTRUCTING THE VISUAL LANGUAGE OF 19TH CENTURY CELEBES SEA REGION MARITIME CULTURE THROUGH CONCEPT ART. Ultimart: Jurnal Komunikasi Visual, 13(1), 9-15. https://doi.org/https://doi.org/10.31937/ultimart.v13i1.1552
This work is licensed under a Creative Commons Attribution-ShareAlike 4.0 International License.
Authors retain copyright and grant the journal right of first publication with the work simultaneously licensed under a Creative Commons Attribution-ShareAlike International License (CC-BY-SA 4.0) that allows others to share the work with an acknowledgement of the work's authorship and initial publication in this journal.
Authors are able to enter into separate, additional contractual arrangements for the non-exclusive distribution of the journal's published version of the work (e.g., post it to an institutional repository or publish it in a book), with an acknowledgement of its initial publication in this journal.