Kajian Desain Logo IBM Tahun 1972 Sebagai Brand Global
Surianto Rustan

Universitas Multimedia Nusantara
Abstract
IBM adalah perusahaan Amerika Serikat yang memproduksi perangkat keras dan ringan. Usia IBM telah mencapai satu abad lebih, namun selama lebih dari satu dekade, masuk dalam jajaran tiga besar perusahaan multinasional dengan nilai brand tertinggi di dunia. Melihat keistimewaan perusahaan ini, mendorong peneliti untuk mengungkap rahasia apa yang ada di balik identitas IBM, terutama logonya; bagaimana aspek formalistiknya, dan bagaimana aspek pemaknaannya. Metode penelitian kualitatif dilakukan dengan menganalisa jejak sejarah, yang lalu dibedah menggunakan teori-teori desain grafis, persepsi visual, semiotik, dan social attitude. Hasilnya, logo IBM terbukti secara formalistik memenuhi prinsip-prinsip desain grafis, dan persepsi visual, serta menghasilkan konotasi dan mitos yang positif di benak pengamat. Catatan bagi logo IBM yaitu perlu dilakukan langkah refreshment terhadap logonya, agar brand image di masyarakat terhadap perusahaan ini tetap positif.
Kata kunci: logo, IBM, formalistik, pemaknaan
Downloads
Download data is not yet available.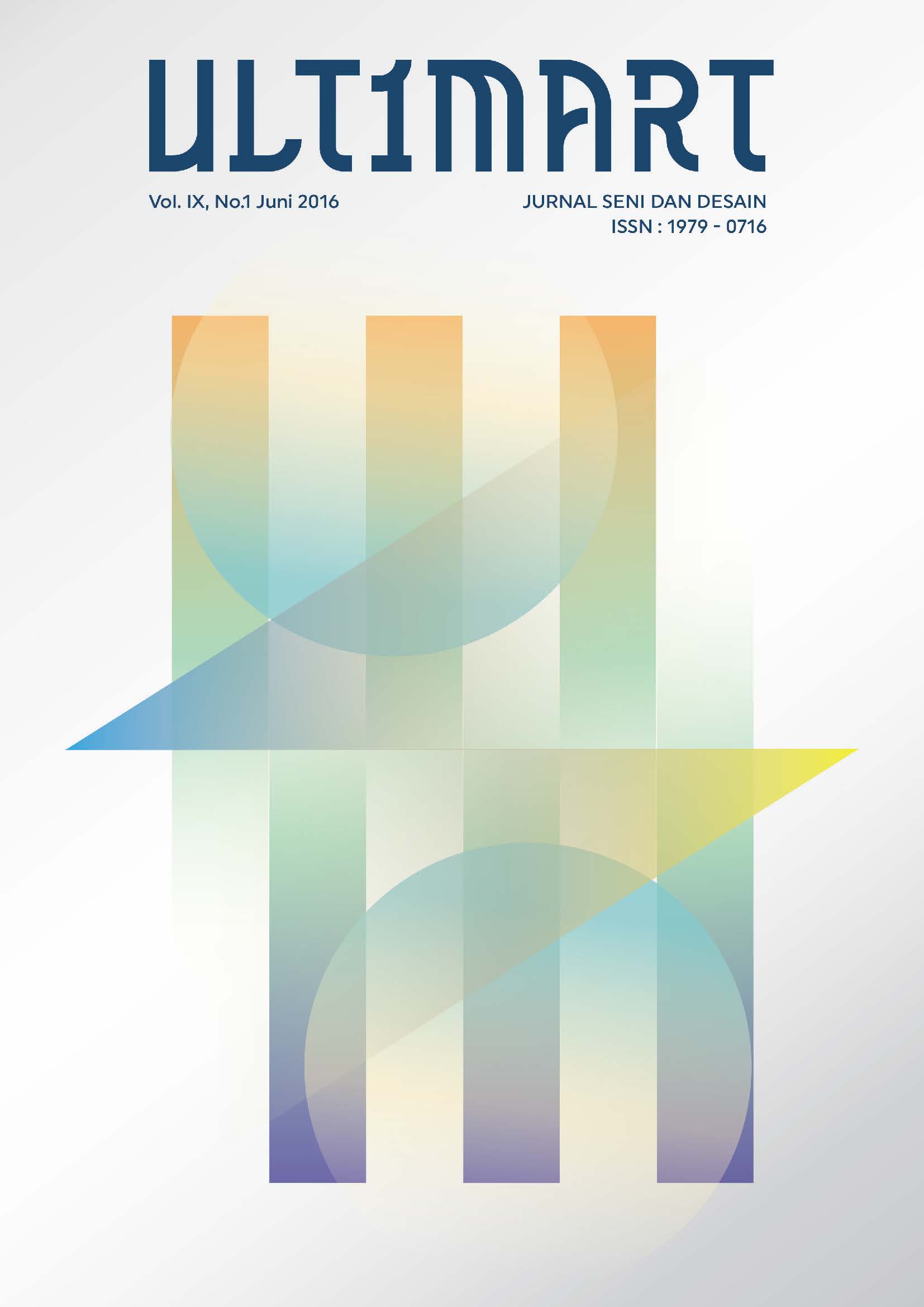 How to Cite
Rustan, S. (2018). Kajian Desain Logo IBM Tahun 1972 Sebagai Brand Global. Ultimart: Jurnal Komunikasi Visual, 9(1), 14-37. https://doi.org/https://doi.org/10.31937/ultimart.v9i1.734
This work is licensed under a Creative Commons Attribution-ShareAlike 4.0 International License.
Authors retain copyright and grant the journal right of first publication with the work simultaneously licensed under a Creative Commons Attribution-ShareAlike International License (CC-BY-SA 4.0) that allows others to share the work with an acknowledgement of the work's authorship and initial publication in this journal.
Authors are able to enter into separate, additional contractual arrangements for the non-exclusive distribution of the journal's published version of the work (e.g., post it to an institutional repository or publish it in a book), with an acknowledgement of its initial publication in this journal.