Designing The World Of 3D CG Animation "BALLOON" Through Low Poly Visual Style
Christian Aditya

Universitas Multimedia Nusantara
Abstract
This research focus on the process of creating the world of "Balloon" through low poly visual style in 3D CG animation using an alternative non-photorealistic rendering method that is both efficient and visually astonishing. Low poly are chosen as a visual style because it represent the spirit of courage to explore the world outside the film's story. By using low poly visual style in most of the environment, it creates a unique contrast between the environment and the character. The character is made using a traditional high poly modeling for 3D character. Through variety of experiments with various pipeline, the chosen method is considered the best to accommodate the filmmaker needs in both production time and the visual result. In order to determine the best technique, the research is conducted by testing the render results of some environment scenes within the film. The writer also experimented using procedural materials in the design of the world to help speed up rendering of the compositing process, in order to achieve good visual quality in a shorter production time.
Keywords : low poly, non-photorealistic rendering, 3D CG animation
Downloads
Download data is not yet available.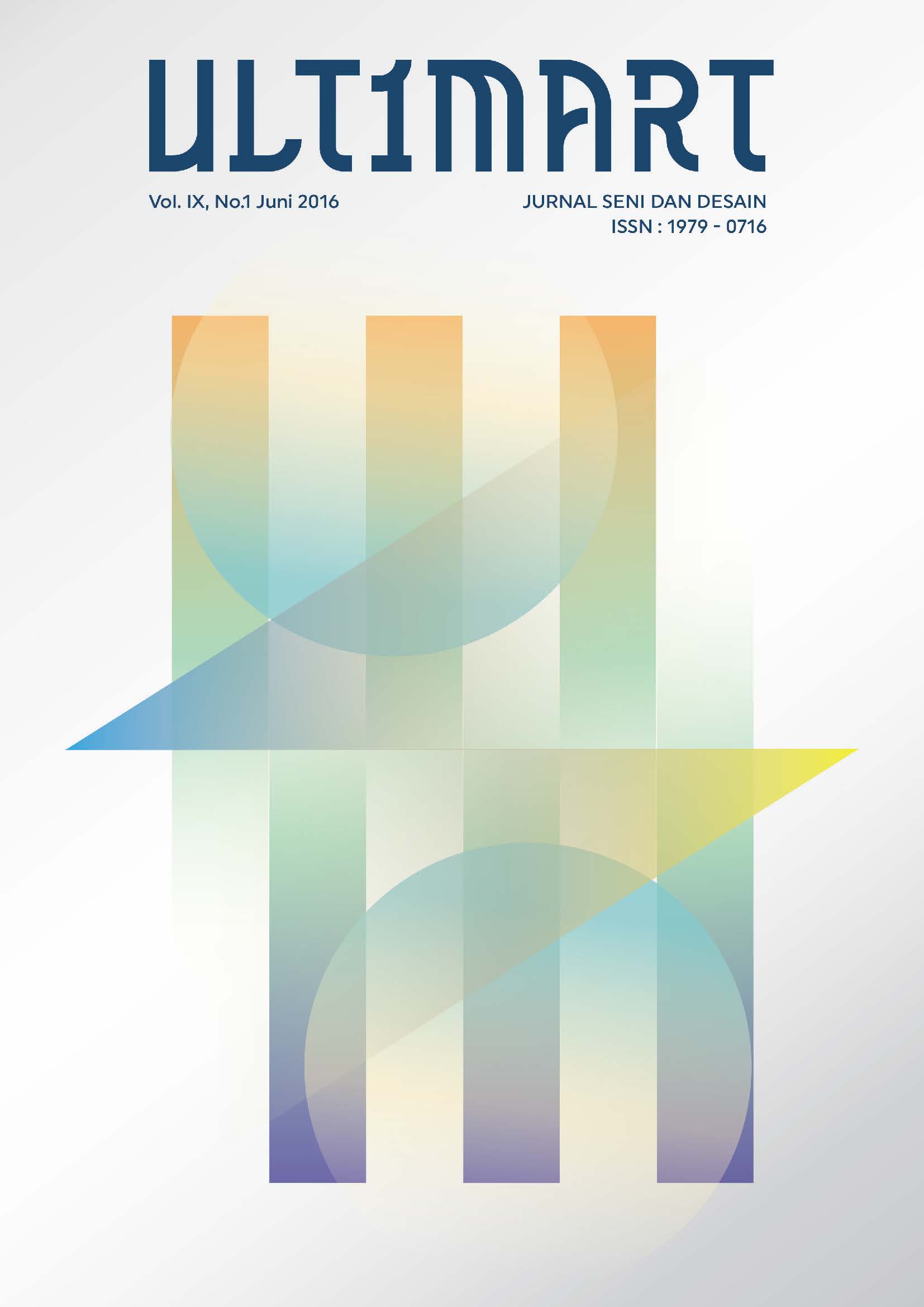 How to Cite
Aditya, C. (2018). Designing The World Of 3D CG Animation "BALLOON" Through Low Poly Visual Style. Ultimart: Jurnal Komunikasi Visual, 9(1), 41-49. https://doi.org/https://doi.org/10.31937/ultimart.v9i1.739
This work is licensed under a Creative Commons Attribution-ShareAlike 4.0 International License.
Authors retain copyright and grant the journal right of first publication with the work simultaneously licensed under a Creative Commons Attribution-ShareAlike International License (CC-BY-SA 4.0) that allows others to share the work with an acknowledgement of the work's authorship and initial publication in this journal.
Authors are able to enter into separate, additional contractual arrangements for the non-exclusive distribution of the journal's published version of the work (e.g., post it to an institutional repository or publish it in a book), with an acknowledgement of its initial publication in this journal.