Style Perancang Dalam Kajian Arsitektur Berdasarkan Teori Kepribadian
Hendrico Firzandy

Universitas Multimedia Nusantara
Abstract
Style berarti suatu sikap perancang dalam menghadapi dan menyelesaikan setiap masalah yang mereka hadapi, termasuk dalam hal ini adalah style seorang arsitek dalam menghasilkan karya-karya arsitekturalnya.Penelitian ini menjelaskan style perancang melalui pendekatan analisis kepribadian pada proses merancang yang dilakukan para arsitek. Data yang dikumpulkan merupakan hasil wawancara terhadap responden (arsitek) dan pengamatan terhadap buku sketsanya yang keduanya akan dibandingkan dengan teori kepribadian yang diungkapkan oleh C. G. Jung. Pada akhir tulisan, peneliti memberikan usulan mengenai suatu proses pencarian dan penemuan style dalam dunia pendidikan arsitektur.
Kata kunci : style perancang, teori kepribadian, pendidikan arsitektur
Downloads
Download data is not yet available.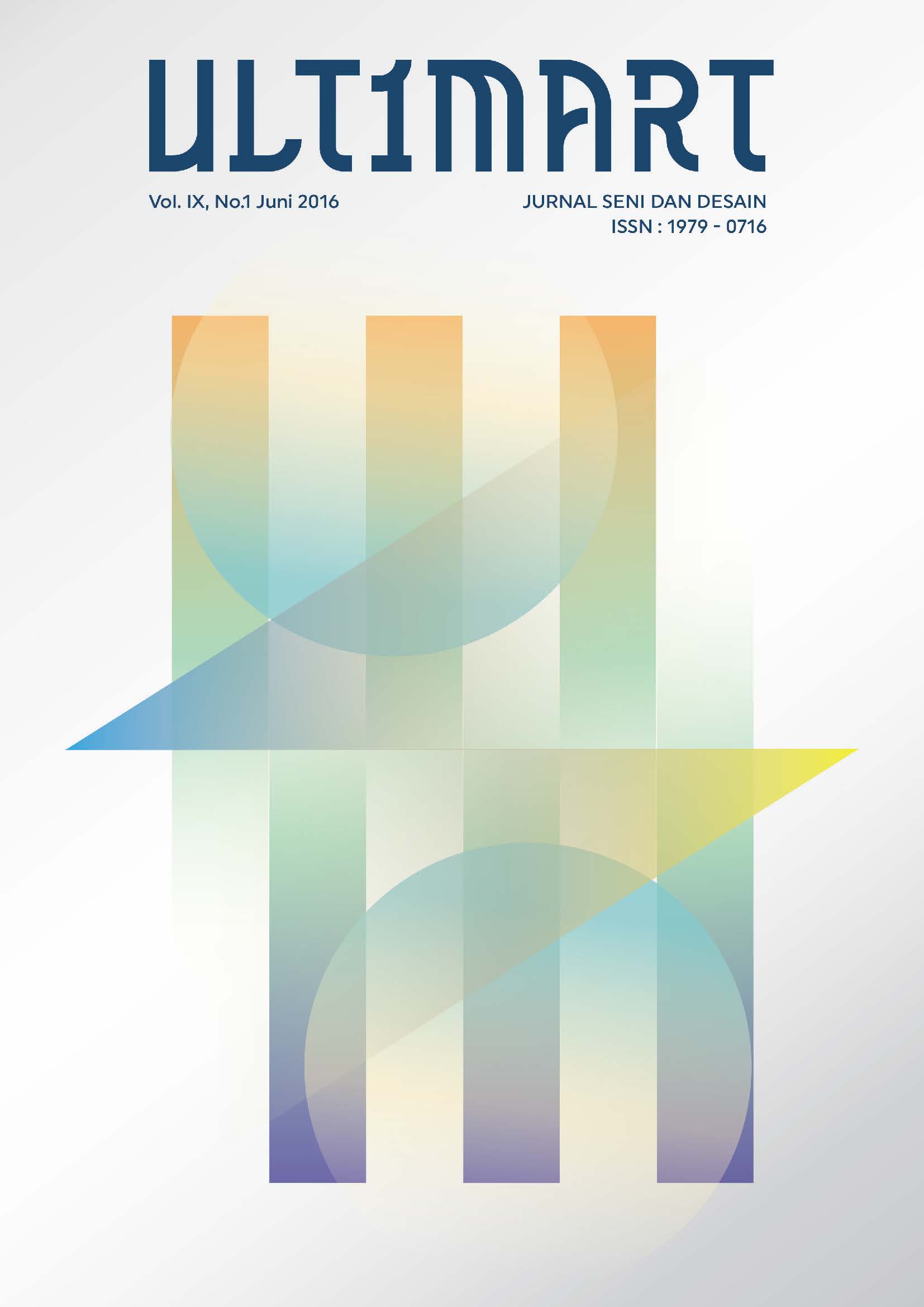 How to Cite
Firzandy, H. (2018). Style Perancang Dalam Kajian Arsitektur Berdasarkan Teori Kepribadian. Ultimart: Jurnal Komunikasi Visual, 9(1), 75-86. https://doi.org/https://doi.org/10.31937/ultimart.v9i1.742
This work is licensed under a Creative Commons Attribution-ShareAlike 4.0 International License.
Authors retain copyright and grant the journal right of first publication with the work simultaneously licensed under a Creative Commons Attribution-ShareAlike International License (CC-BY-SA 4.0) that allows others to share the work with an acknowledgement of the work's authorship and initial publication in this journal.
Authors are able to enter into separate, additional contractual arrangements for the non-exclusive distribution of the journal's published version of the work (e.g., post it to an institutional repository or publish it in a book), with an acknowledgement of its initial publication in this journal.