ADAPTASI MOTIF UKIR BALI PADA DESAIN VISUAL EFFECT BUKU INTERAKTIF "LEGENDA SELAT BALI"
Dominika Anggraeni Purwaningsih

Universitas Multimedia Nusantara
Abstract
Visual effect merupakan salah satu unsur penting dalam sebuah animasi untuk mendukung keberhasilan tercapainya sebuah cerita pada buku interaktif. Dengan adanya visual effect, sesuatu yang mustahil keberadaannya juga dapat diciptakan. Selain itu, visual effect juga dapat membuat sebuah animasi menjadi terlihat lebih nyata dan menarik. Visual effect dalam sebuah interaktif juga dapat mendukung penyampaian cerita. Penelitian ini akan mengangkat topik mengenai pembuatan dan penerapan visual effect untuk air, angin, dan api dengan mengadaptasi motif ornamen Bali. Hasil dari penelitian ini akan diaplikasikan pada sebuah buku interaktif yang berupa mobile apps Android yang berjudul 'Legenda Selat Bali'. Buku interaktif ini dibuat untuk meningkatkan minat baca anak-anak Indonesia yang tergolong rendah.
Downloads
Download data is not yet available.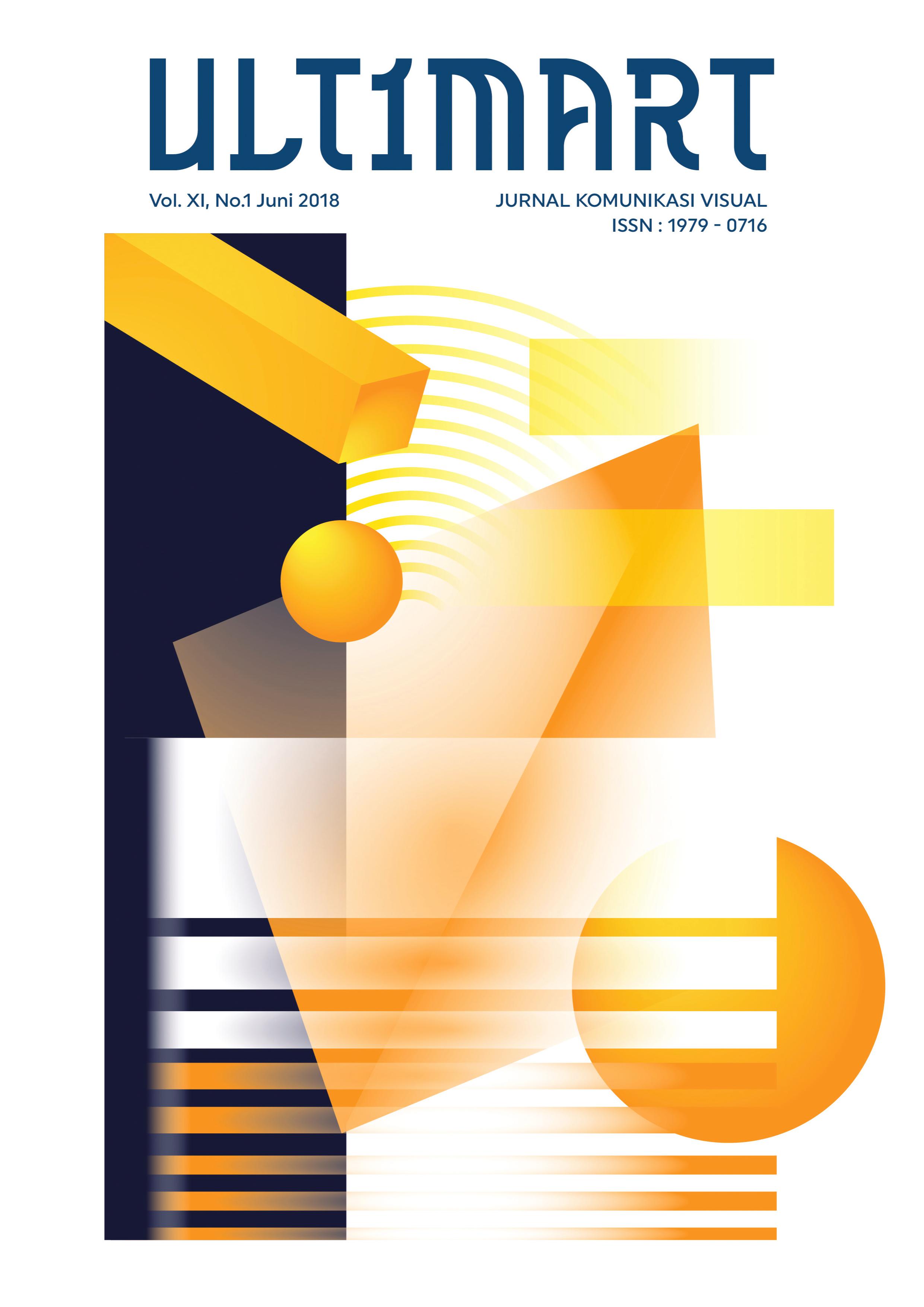 How to Cite
Purwaningsih, D. (2019). ADAPTASI MOTIF UKIR BALI PADA DESAIN VISUAL EFFECT BUKU INTERAKTIF "LEGENDA SELAT BALI". Ultimart: Jurnal Komunikasi Visual, 11(1). https://doi.org/https://doi.org/10.31937/ultimart.v11i1.974
This work is licensed under a Creative Commons Attribution-ShareAlike 4.0 International License.
Authors retain copyright and grant the journal right of first publication with the work simultaneously licensed under a Creative Commons Attribution-ShareAlike International License (CC-BY-SA 4.0) that allows others to share the work with an acknowledgement of the work's authorship and initial publication in this journal.
Authors are able to enter into separate, additional contractual arrangements for the non-exclusive distribution of the journal's published version of the work (e.g., post it to an institutional repository or publish it in a book), with an acknowledgement of its initial publication in this journal.