Report Key Performance Indicators for Employee Salaries at PT Mayora Indah Tbk
Muhamad Irsan

Universitas Islam Syekh Yusup

Silvia Ayunda Murad

Universitas Islam Syekh Yusup

Riri Oktaviani

STMIK Raharja
Abstract
The purpose of this research to solve problems in making decisions on key performance indicator system report. To obtain the data needed for this research, the author uses several methods such as observation, interviews, and literature and uses analytical methods Balanced Score Card (BSC), which researchers use to get the perspectives of the company as a balanced and uses analytical methods PIECES to identify problems. The process of managing the information presented in this system ranging from data entry process, store and update it at any time so that employees and departments "head" to get the relevant information, the latest more easily and in real time, the system is also equipped with a graphic KPI report. With a system of this KPI Report, the manager can see the development of the company annually, making it easier to manage employee appraisal data and make recap the results of employee assessments and facilitate in taking a decision based on the results of this assessment.
Keywords: employee assessment, Key Performance Indicator, Report
Downloads
Download data is not yet available.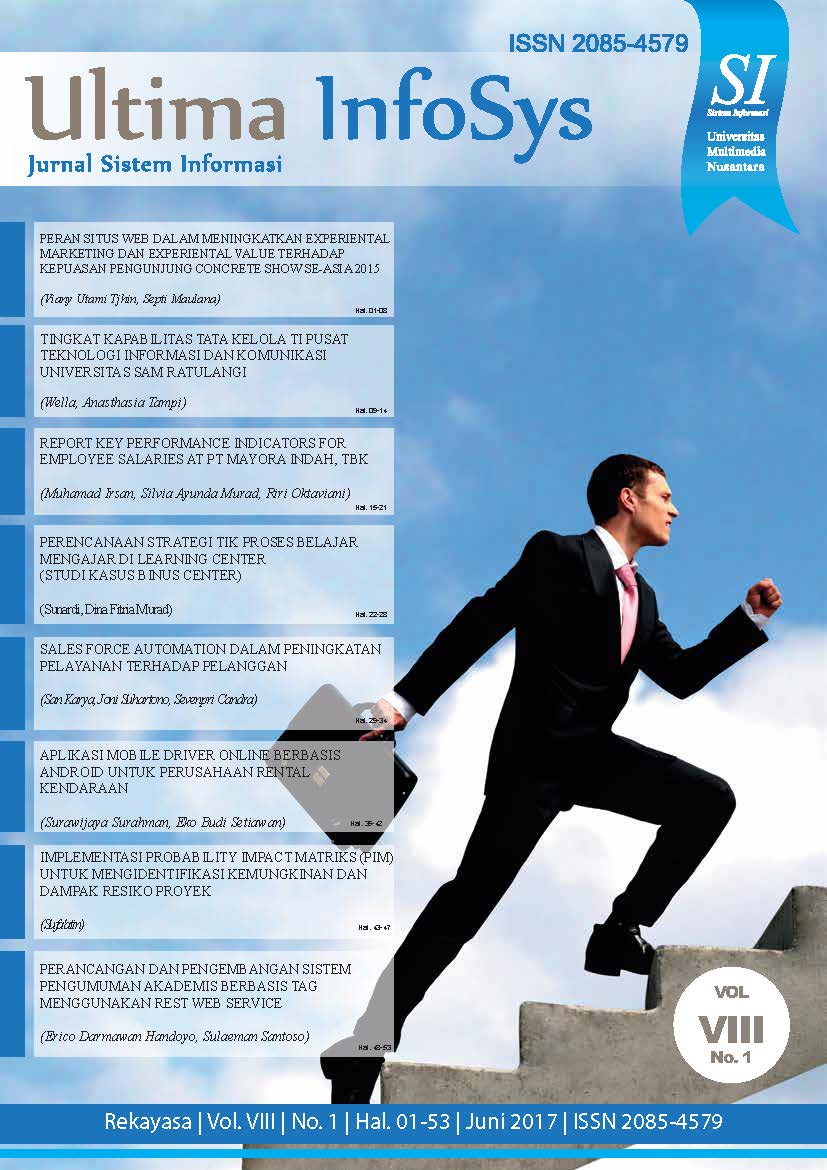 How to Cite
Irsan, M., Murad, S., & Oktaviani, R. (2017). Report Key Performance Indicators for Employee Salaries at PT Mayora Indah Tbk. Ultima InfoSys : Jurnal Ilmu Sistem Informasi, 8(1), 15-21. https://doi.org/https://doi.org/10.31937/si.v8i1.551
This work is licensed under a Creative Commons Attribution-ShareAlike 4.0 International License.