Aplikasi Mobile Driver Online Berbasis Android Untuk Perusahaan Rental Kendaraan
Surawijaya Surahman

Universitas Komputer Indonesia

Eko Budi Setiawan

Universitas Komputer Indonesia
Abstract
PT.XYZ is one of many companies which engaged in rental cars and driver services provider. They are still using un computerize system when doing the business, so this system makes some problems, such as low processing of data that has not been controlled due to the frequent occurrence of recording errors, errors in the calculation of transaction and the slowness in making the report. The purpose of this research is to know the running system in the company, designing, and implementing the new development system of online driver mobile applications based on android in PT.XYZ. The purpose of this research intends to add insight and knowledge as well as implementing the theory into the company. The development of this system is expected could helping the administrator staff to do the tasks and making the report easier than before.
Index Terms— Android, Driver Online, Rental Kendaraan.
Downloads
Download data is not yet available.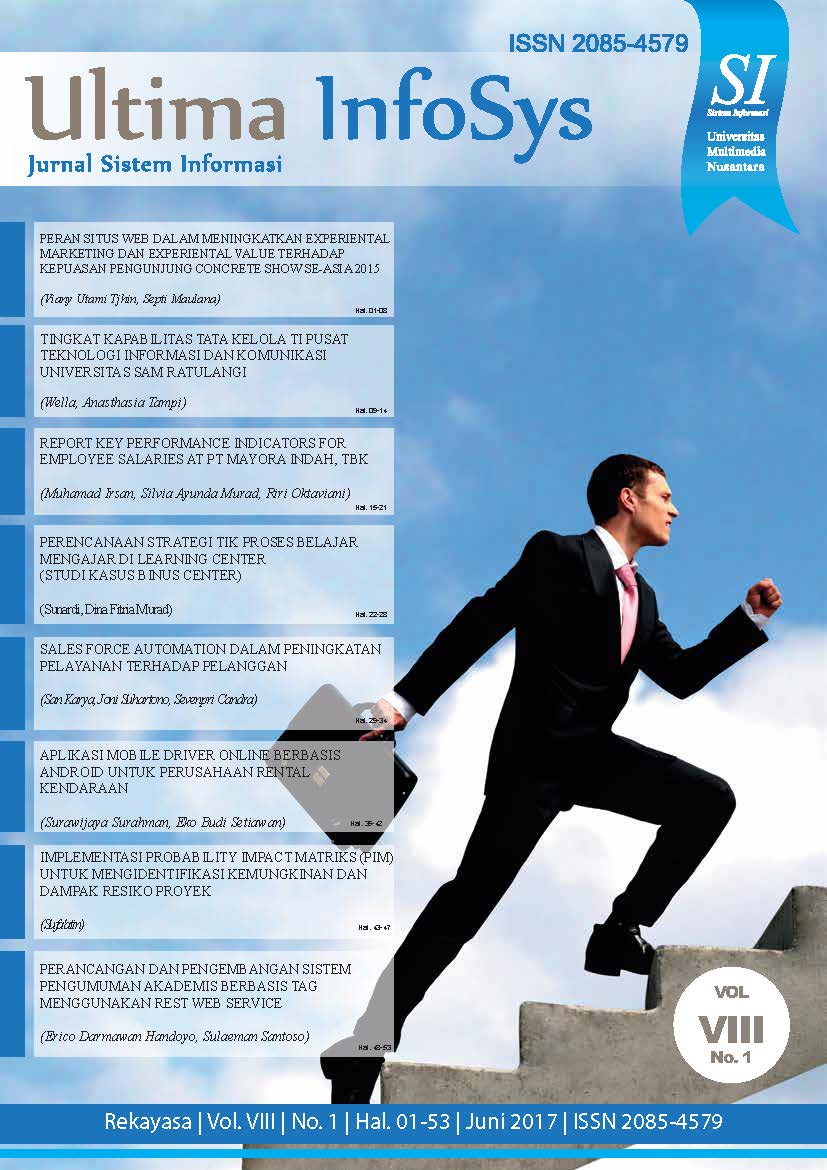 How to Cite
Surahman, S., & Setiawan, E. (2017). Aplikasi Mobile Driver Online Berbasis Android Untuk Perusahaan Rental Kendaraan. Ultima InfoSys : Jurnal Ilmu Sistem Informasi, 8(1), 35-42. https://doi.org/https://doi.org/10.31937/si.v8i1.554
This work is licensed under a Creative Commons Attribution-ShareAlike 4.0 International License.