Implementasi Probability Impact Matriks (PIM) Untuk Mengidentifikasi Kemungkinan dan Dampak Risiko Proyek
Sufa'atin Sufa'atin

Universitas Komputer Indonesia
Abstract
One of the obstacles in project construction is that the project is experiencing delays. The delay is influenced by several factors including the absence of risk recording, the unavoidability of the opportunities and the impact of risks that arise in the project and its handling, and the neglected risks that may disrupt the project. Project risk is the cumulative effect of an uncertain event opportunity, which affects the project objectives. Several methods can be used to handle the occurrence of project risk, one of the methods used to perform a risk assessment is the Probability Impact Matrix (PIM). PIM is a method that can be used to analyze risk qualitatively based on probability and its impact. By using the PIM method, some of the opportunities and impacts of risks that may arise in the project can be identified. In addition, the PIM method can minimize the risks that arise in the project and quickly resolve the risks.
Index Terms— Project, Risk, PIM, Possibility, Impact
Downloads
Download data is not yet available.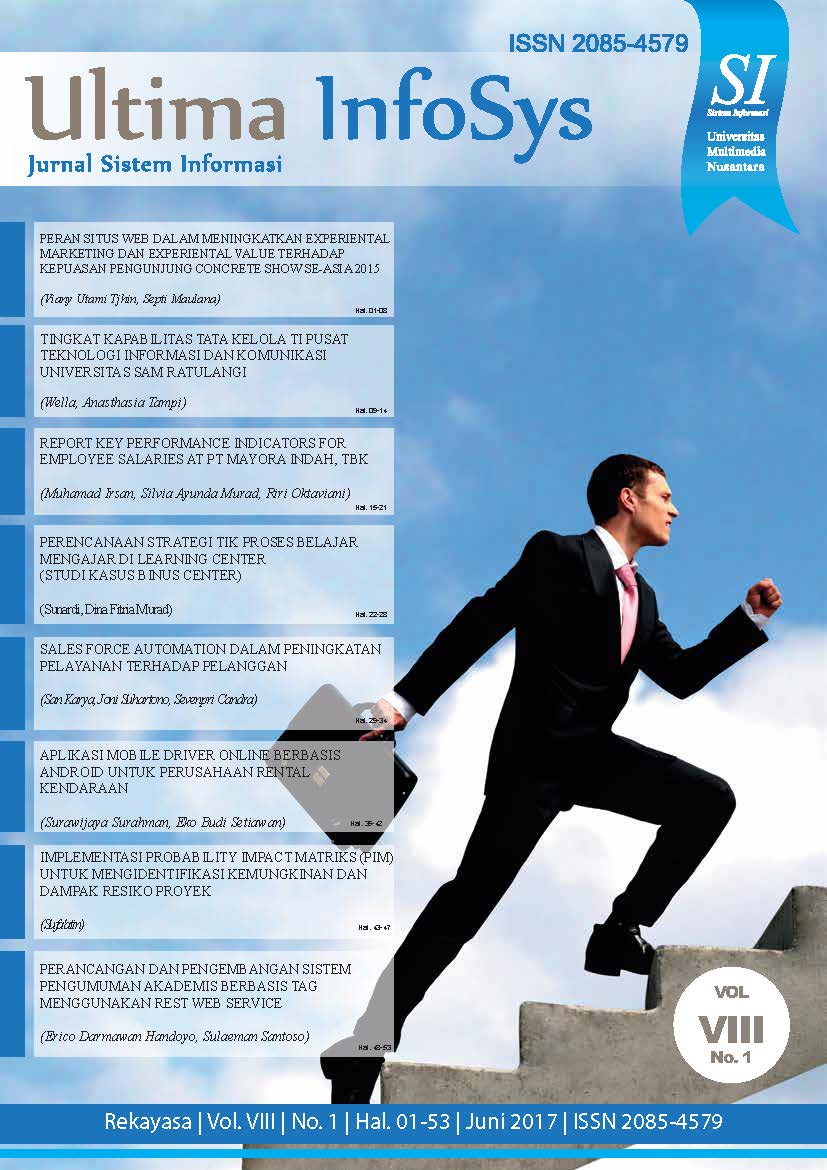 How to Cite
Sufa'atin, S. (2017). Implementasi Probability Impact Matriks (PIM) Untuk Mengidentifikasi Kemungkinan dan Dampak Risiko Proyek. Ultima InfoSys : Jurnal Ilmu Sistem Informasi, 8(1), 43-47. https://doi.org/https://doi.org/10.31937/si.v8i1.555
This work is licensed under a Creative Commons Attribution-ShareAlike 4.0 International License.