Perancangan dan Pembuatan Sistem Pengumuman Akademis Berbasis Tag Menggunakan REST Web Service
Erico Darmawan

Universitas Kristen Maranatha

Sulaeman Santoso

Universitas Kristen Maranatha
Abstract
Tag based system has been used in many social media as a tool to differentiate interest between user. Using this system contents are managed specifically to the liking of each individual person. This software behaviour is very suitable for an announcement system where people are only interested in receiving announcement that they subscribe for. This paper will discuss the design and analysis of the tag-based system modified to supplement the academic announcement system. This paper will also implement the system on a web application to suplement multiple platform and a native mobile client. It is then concluded that the application is viable and beneficial for the user.
Keywords—Announcement, Cross-platform, Push notification, Software development, Tag.
Downloads
Download data is not yet available.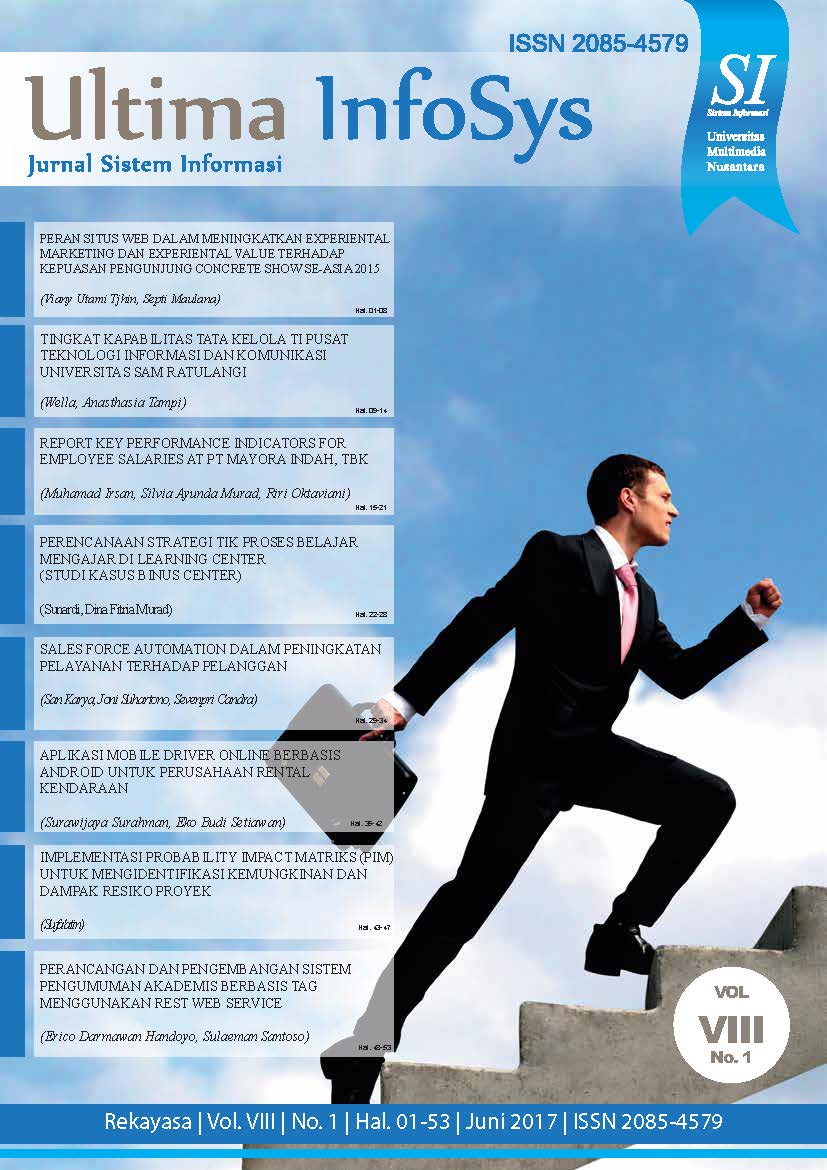 How to Cite
Darmawan, E., & Santoso, S. (2017). Perancangan dan Pembuatan Sistem Pengumuman Akademis Berbasis Tag Menggunakan REST Web Service. Ultima InfoSys : Jurnal Ilmu Sistem Informasi, 8(1), 48-53. https://doi.org/https://doi.org/10.31937/si.v8i1.556
This work is licensed under a Creative Commons Attribution-ShareAlike 4.0 International License.