ANALISIS BENTUK, MAKNA, DAN NILAI FILOSOFIS PADA DESAIN LOGO KEDATUAN LUWU KE-XL
Rifki Aswan

Universitas Mercu Buana
Abstract
Penelitian ini berupaya mengungkap makna dan nilai filosofis melalui pendekatan budaya. Penelitian ini menggunakan metode kualitatif dengan pendekatan studi kasus. Adapun pertanyaan penelitian yang dijawab pada artikel ini yaitu: bagaimana proses penciptaan logo Kedatuan Luwu? dan apa makna dan nilai filosofis yang terkandung dalam logo Kedatuan Luwu? Tujuan penelitian dilakukan untuk mengungkap dinamika proses kreatif penciptaan logo dalam lingkup masyarakat adat, khususnya di Sulawesi Selatan. Kedatuan Luwu melakukan strategi rebranding yang bertujuan memperkuat dan mendekatkan citra kerajaan bagi generasi Bugis dalam suksesi perannya sebagai benteng budaya. Bentuk logo Kedatuan Luwu merupakan akumulasi tanda ikonik dan simbolis yang digunakan masyarakat Bugis dalam struktur kesatuan mallebu ittello (bulat telur). Ikon dan simbol digunakan sebagai perlambangan strukturasi, asal-usul, komponen, ideologi, spiritualitas dan religiusitas, visi-misi, serta karakter ideal wijanna luwu. Nilai filosofis terkandung dalam 3 komponen logo Kedatuan Luwu (payung, singkerru' mulajaji, dan tanaman labu) merupakan cerminan nilai yang telah diterapkan masyarakat Bugis secara turun-temurun dan dipegang teguh sebagai pedoman hidup. Dimana ketiga nilai filosofis telah mendarah daging bagi masyarakat suku bugis.
Downloads
Download data is not yet available.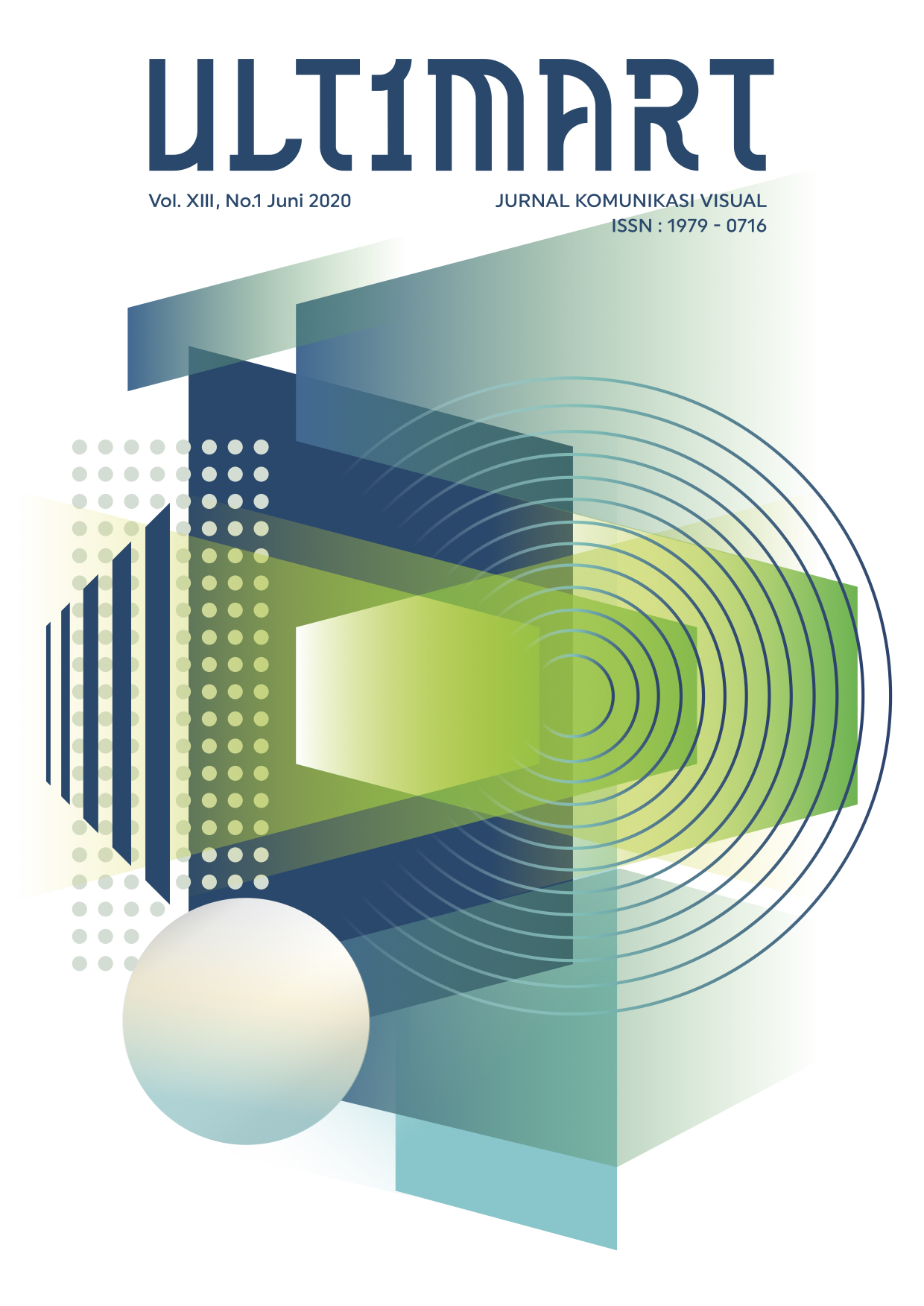 How to Cite
Aswan, R. (2020). ANALISIS BENTUK, MAKNA, DAN NILAI FILOSOFIS PADA DESAIN LOGO KEDATUAN LUWU KE-XL. Ultimart: Jurnal Komunikasi Visual, 13(1), 1-8. https://doi.org/https://doi.org/10.31937/ultimart.v13i1.1532
This work is licensed under a Creative Commons Attribution-ShareAlike 4.0 International License.
Authors retain copyright and grant the journal right of first publication with the work simultaneously licensed under a Creative Commons Attribution-ShareAlike International License (CC-BY-SA 4.0) that allows others to share the work with an acknowledgement of the work's authorship and initial publication in this journal.
Authors are able to enter into separate, additional contractual arrangements for the non-exclusive distribution of the journal's published version of the work (e.g., post it to an institutional repository or publish it in a book), with an acknowledgement of its initial publication in this journal.