PENERAPAN INSTRUCTIONAL SYSTEM DESIGN (ISD) PADA PEMETAAN DAN VISUALISASI INFORMASI TEKNIK DASAR PEMBUATAN KERAMIK
Rani Aryani Widjono

Gita Winata

Naomi Haswanto
Abstract
Ceramics Handmade in Jakarta currently has become a new hype. With hand- made ceramics people having a direct connection with the makers by how those things made. Techniques, materials, and the process are the reasons why people are more attracted to get involved by making their ceramics by themselves. The hype caused high demand of ceramic basic techniques information, but people barely find ceramic books or other types of media which commissioned and developed by the actual condition of Indonesia's independent ceramics studio especially Jakarta. This study structured through Instructional System Design (ISD) by two main cores. The first is to formulate a mapping method to classify the information of ceramics techniques at a different level. The intention is to gather specific information for beginners that would apply on instructional media. The second is designing a media such as conventional books and virtual information video through the augmented book. The result construct augmented book with systematically measurable information. It provides people easy access information and offered a new learning experience by using the augmented book.
Downloads
Download data is not yet available.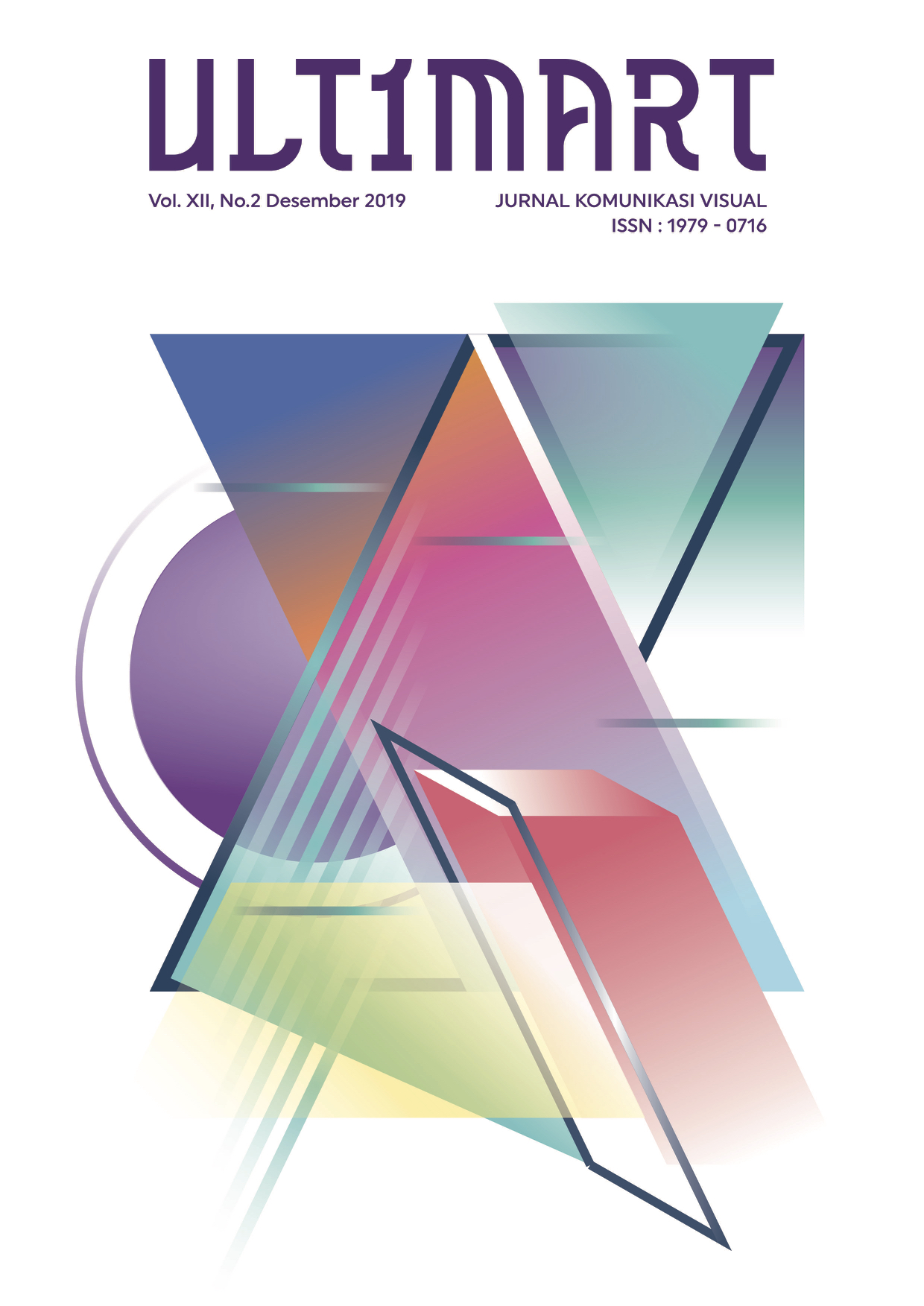 How to Cite
Widjono, R., Winata, G., & Haswanto, N. (2020). PENERAPAN INSTRUCTIONAL SYSTEM DESIGN (ISD) PADA PEMETAAN DAN VISUALISASI INFORMASI TEKNIK DASAR PEMBUATAN KERAMIK. Ultimart: Jurnal Komunikasi Visual, 12(2), 41-52. https://doi.org/https://doi.org/10.31937/ultimart.v12i2.1441
Authors retain copyright and grant the journal right of first publication with the work simultaneously licensed under a Creative Commons Attribution-ShareAlike International License (CC-BY-SA 4.0) that allows others to share the work with an acknowledgement of the work's authorship and initial publication in this journal.
Authors are able to enter into separate, additional contractual arrangements for the non-exclusive distribution of the journal's published version of the work (e.g., post it to an institutional repository or publish it in a book), with an acknowledgement of its initial publication in this journal.