KOMIK DI MEDIA SOSIAL DALAM NARASI ENTREPRENEURSHIP DAN EKONOMI KREATIF DI INDONESIA
Abstract
Perkembangan industri komik di Indonesia yang telah bergeser ke platform media sosial telah membawa industri komik menjadi lebih independen, menjangkau pembaca baru serta melebarkan peran serta potensinya pada ekonomi kreatif. Peruba- han ini juga memberikan peran serta pemberdayaan baru para creator komik sebagai entrepreneur, digital marketer, bahkan sebagai opinion leader. Perubahan ini berusaha direkam dan dikaji sejauh apa perannya terhadap peningkatan entrepreneurship dan potensi di masa depannya pada ekonomi kreatif Indonesia. Data diambil dan dianalisa menggunakan in-depth analysis. Hasil penelitian menunjukkan perbedaan metode produksi dan tujuan produksi komik Indonesia di media sosial serta perubahan yang menjadi dampaknya pada kreator komik pada khususnya serta ekonomi kreatif di Indonesia pada umumnya. Penelitian ini berguna untuk data pendukung untuk memprediksi arah pengembangan industri komik Indonesia dari sisi creator, penerbit, maupun untuk para penentu kebijakan
Downloads
Download data is not yet available.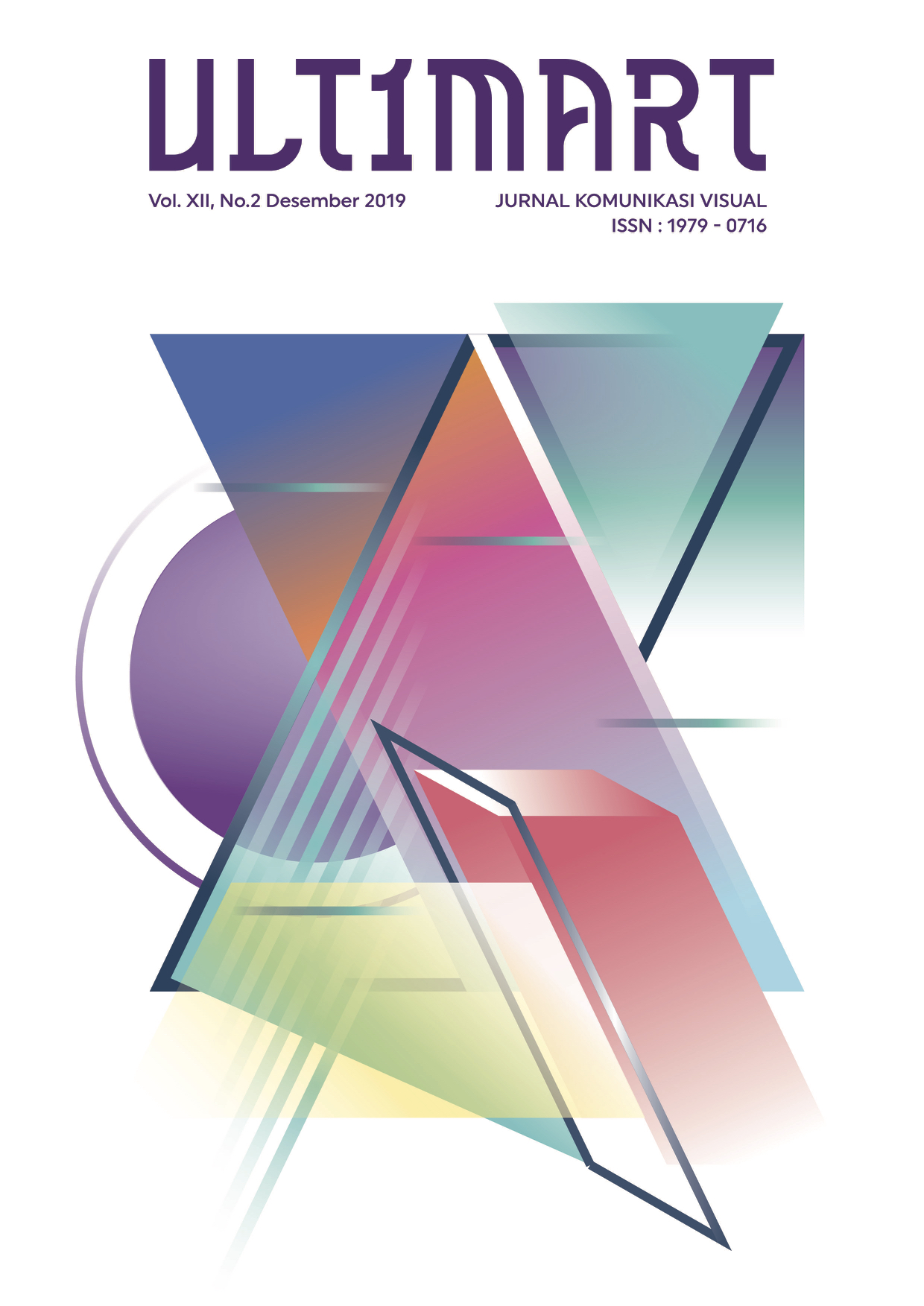 How to Cite
Frederick, G. (2020). KOMIK DI MEDIA SOSIAL DALAM NARASI ENTREPRENEURSHIP DAN EKONOMI KREATIF DI INDONESIA. Ultimart: Jurnal Komunikasi Visual, 12(2), 59-64. https://doi.org/https://doi.org/10.31937/ultimart.v12i2.1443
Authors retain copyright and grant the journal right of first publication with the work simultaneously licensed under a Creative Commons Attribution-ShareAlike International License (CC-BY-SA 4.0) that allows others to share the work with an acknowledgement of the work's authorship and initial publication in this journal.
Authors are able to enter into separate, additional contractual arrangements for the non-exclusive distribution of the journal's published version of the work (e.g., post it to an institutional repository or publish it in a book), with an acknowledgement of its initial publication in this journal.