ANIMASI INDONESIA DALAM TINJAUAN PRODUKSI; FREELANCER PADA EKOSISTEM INDUSTRI ANIMASI DI BANDUNG
Muhammad Cahya Mulya Daulay

Universitas Multimedia Nusantara

Mega Iranti Kusumawardhani

Universitas Multimedia Nusantara
Abstract
Industri animasi merupakan sebuah industri yang belum banyak dikenal Indonesia, meskipun medium animasi sendiri sebetulnya bukanlah medium baru di Indo- nesia. Tidak seperti profil industri lainnya yang biasanya bersifat massal, industri animasi memiliki karakteristik yang unik yaitu padat karya. Kehadiran teknologi canggih pada industri ini tidak dapat menggantikan peran manusia di dalamnya. Tulisan ini membahas profil industri animasi di Indonesia yang cukup unik yaitu mempekerjakan sedikit karyawan purnawaktu (fulltime), namun pada saat mengerjakan produksi dalam skala besar, mereka mempekerjakan pekerja lepas atau freelancer dalam jumlah besar. Tulisan ini mengkombinasikan data primer yang didapat dari wawancara dengan penggiat studio animasi dan pekerja lepas animasi di Bandung. Data sekunder didapat dari tinjauan pustaka mengenai sistem produksi animasi dan tulisan tinjauan dari asosiasi animasi di Indonesia industri animasi di Asia Tenggara dan Eropa. Hasil dari tulisan ini berupa deskripsi dan tinjauan industri animasi di Indonesia yang ternyata tidak bisa dilepaskan dari pekerja lepas animasi, yang justru ternyata memiliki peran penting dalam sistem produksi industri.
Downloads
Download data is not yet available.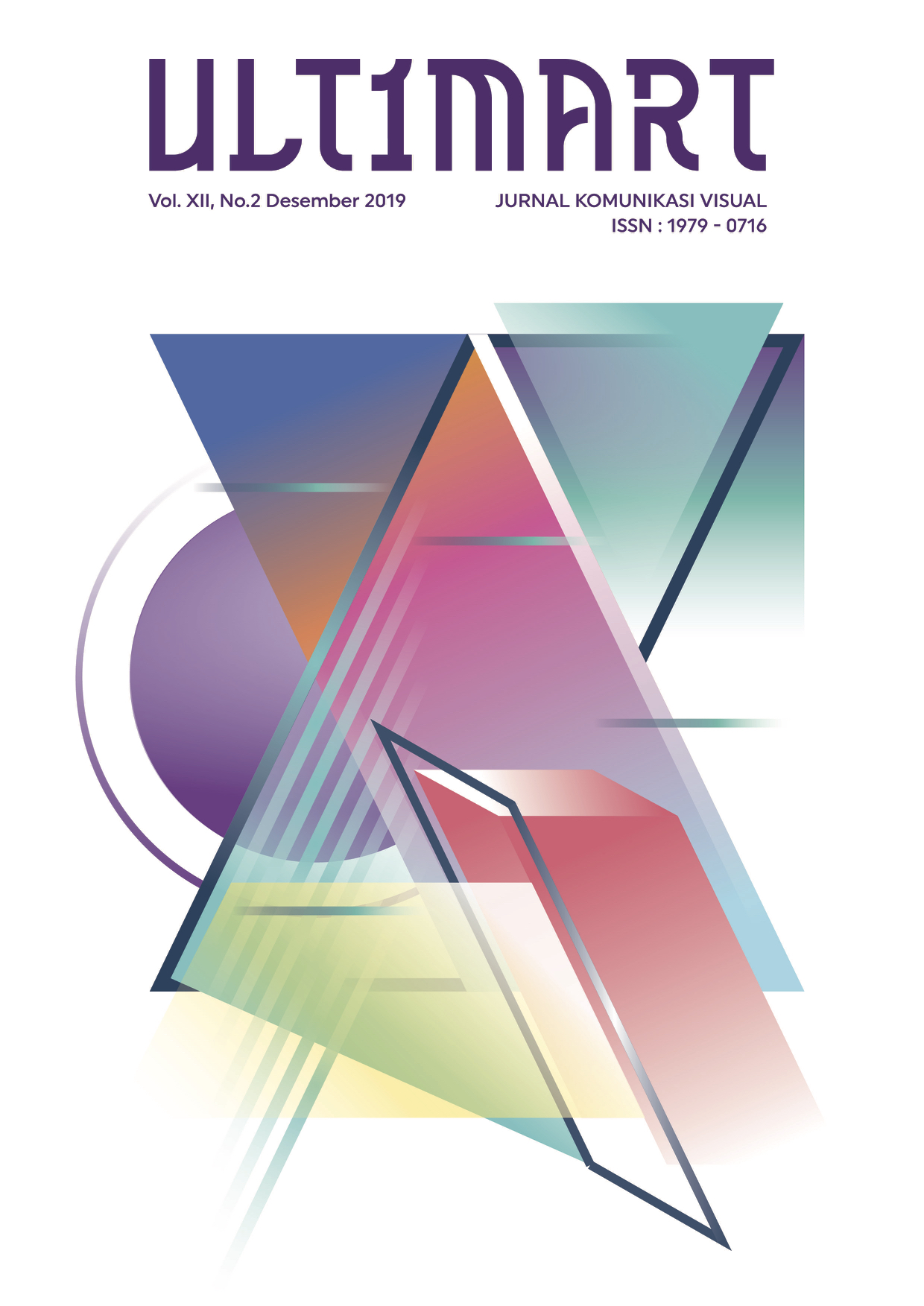 How to Cite
Daulay, M., & Kusumawardhani, M. (2020). ANIMASI INDONESIA DALAM TINJAUAN PRODUKSI; FREELANCER PADA EKOSISTEM INDUSTRI ANIMASI DI BANDUNG. Ultimart: Jurnal Komunikasi Visual, 12(2), 9-16. https://doi.org/https://doi.org/10.31937/ultimart.v12i2.1447
Authors retain copyright and grant the journal right of first publication with the work simultaneously licensed under a Creative Commons Attribution-ShareAlike International License (CC-BY-SA 4.0) that allows others to share the work with an acknowledgement of the work's authorship and initial publication in this journal.
Authors are able to enter into separate, additional contractual arrangements for the non-exclusive distribution of the journal's published version of the work (e.g., post it to an institutional repository or publish it in a book), with an acknowledgement of its initial publication in this journal.