RECYCLED BRICK SOUNDPROOF TEST AS AN ALTERNATIVE SUSTAINABLE MATERIAL
Hendrico Firzandy Latupeirissa

Universitas Multimedia Nusantara

Gierlang Bhakti Putra

Universitas Multimedia Nusantara

Niki Prastomo

Universitas Multimedia Nusantara
Abstract
Brick debris that makes up the majority of construction waste has not received proper waste disposal in Indonesia. On the other hand, brick debris could be potentially reused as non-structural building materials to reduce its negative impact on the environment. This study aims to test the effectiveness of soundproofing on recycled brick debris. The soundproof test was carried out on brick debris in the form of fine and coarse grains. The simulation box is then used as a support for the brickwork material and then the box is exposed to a sound source with a certain level of noise that is considered disturbing human comfort. Noise level measurements are made in the outside and inside the box. These measurements are tabulated and then analyzed to see the success of the two aggregates in reducing noise. Basically, the brickwork material has succeeded in becoming a recycled building material that can absorb noise, although further research must be carried out to be able to state that this material is truly ready to be used as an alternative building material with good acoustic capabilities.
Downloads
Download data is not yet available.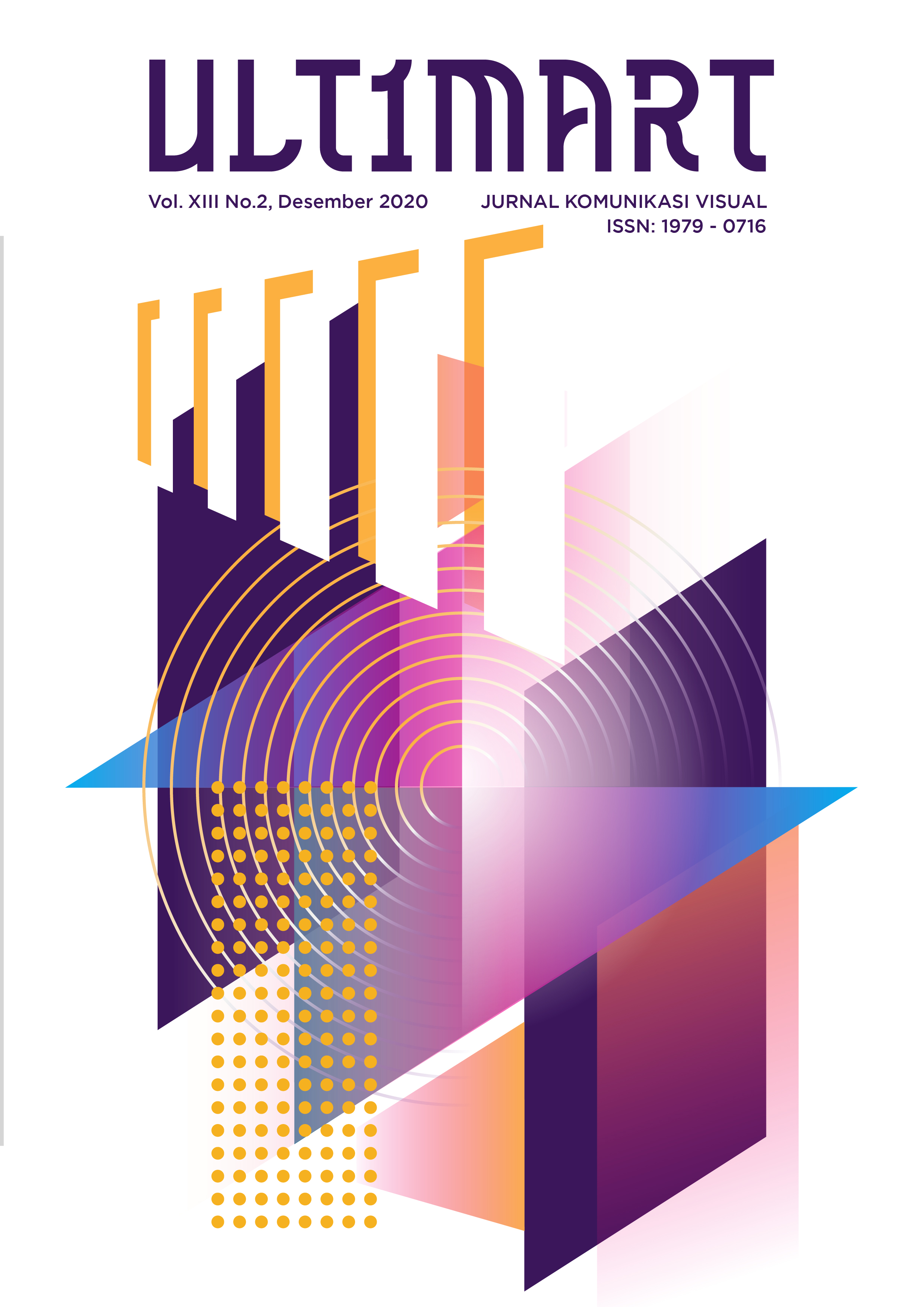 How to Cite
Latupeirissa, H., Putra, G., & Prastomo, N. (2020). RECYCLED BRICK SOUNDPROOF TEST AS AN ALTERNATIVE SUSTAINABLE MATERIAL. Ultimart: Jurnal Komunikasi Visual, 13(2), 44-54. https://doi.org/https://doi.org/10.31937/ultimart.v13i2.1802
This work is licensed under a Creative Commons Attribution-ShareAlike 4.0 International License.
Authors retain copyright and grant the journal right of first publication with the work simultaneously licensed under a Creative Commons Attribution-ShareAlike International License (CC-BY-SA 4.0) that allows others to share the work with an acknowledgement of the work's authorship and initial publication in this journal.
Authors are able to enter into separate, additional contractual arrangements for the non-exclusive distribution of the journal's published version of the work (e.g., post it to an institutional repository or publish it in a book), with an acknowledgement of its initial publication in this journal.