PUPPET MOVEMENTS IN STRUCTURE-SPECIFIC TRADITIONAL PAPER CUT OUT ANIMATION PRODUCTION
Dominika Anggraeni Purwaningsih

Universitas Multimedia Nusantara
Abstract
Physical paper puppets are inanimate objects, but when we're speaking in terms of the production of traditional paper cut out animation, they become the actors and the souls that drive the movie. When shooting and animating traditional paper cut out animation, the puppets are laid flat on a surface so they can only move in limited directions compared to conventional 2D or 3D animation. As we know, each character in animated movie has its own personality and unique to each other. The challenge lays in bringing out the characteristics and personality of the character through the limited medium of paper puppet. In this qualitative research, puppet movements will be applied to quadruped cat characters in a public service announcement titled "Spay & Neuter". The puppet along with the visual design, segmentations, and joints were done in previous research. Qualitative observations and audio-visual materials are used to collect the data for references. Literature review will study the characteristics of cats, body language, behaviour, and principles of animation especially timing and exaggeration. Observation is conducted by studying the movements of real cats from online videos and direct observations and also studying how other animators animate cat characters in animated films. In the exploration stage, paper puppets will be animated according to the movement design while experimenting with the timing and frame rate of the stop motion to achieve the final results.
Downloads
Download data is not yet available.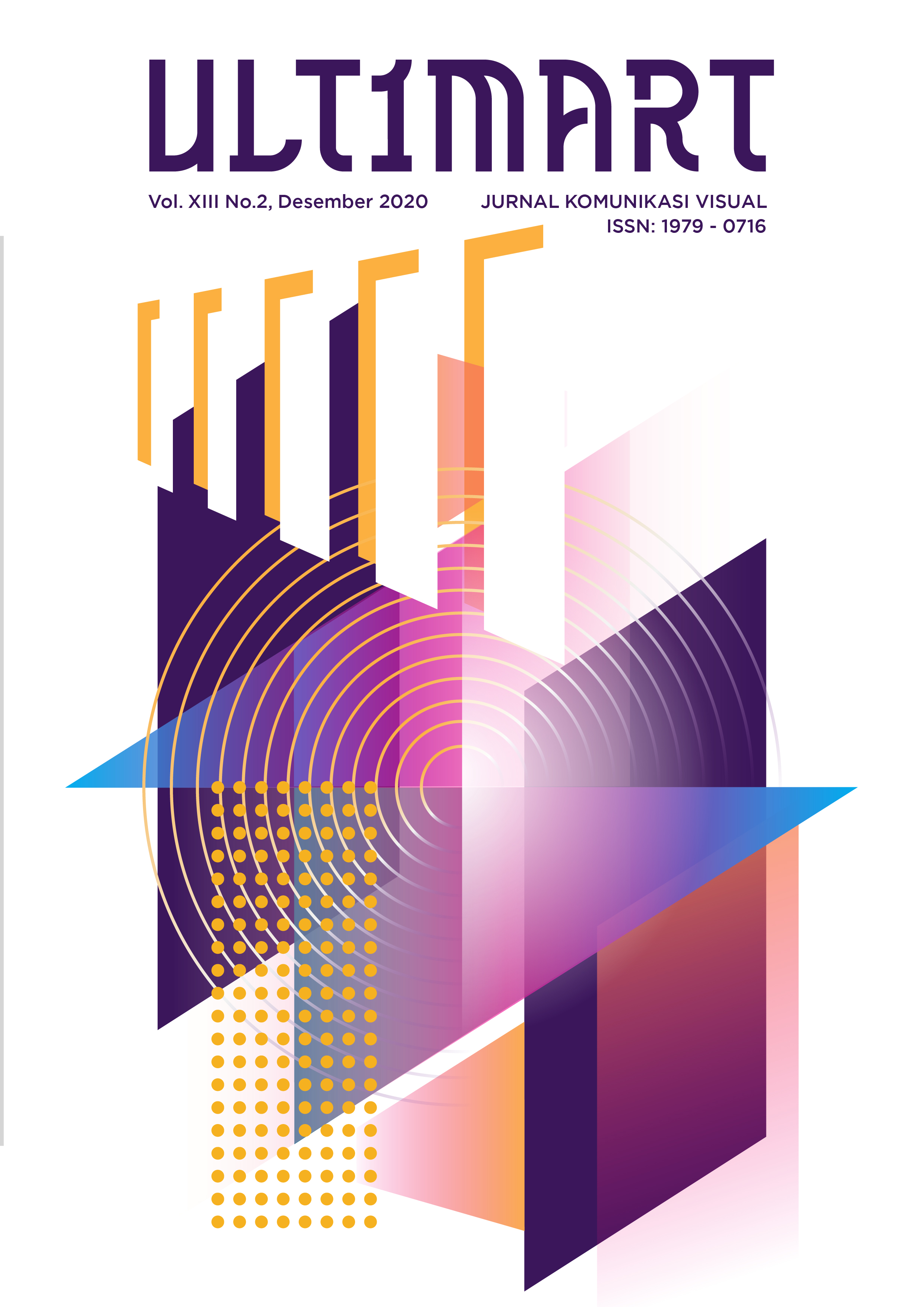 How to Cite
Purwaningsih, D. (2020). PUPPET MOVEMENTS IN STRUCTURE-SPECIFIC TRADITIONAL PAPER CUT OUT ANIMATION PRODUCTION. Ultimart: Jurnal Komunikasi Visual, 13(2), 61-68. https://doi.org/https://doi.org/10.31937/ultimart.v13i2.1821
This work is licensed under a Creative Commons Attribution-ShareAlike 4.0 International License.
Authors retain copyright and grant the journal right of first publication with the work simultaneously licensed under a Creative Commons Attribution-ShareAlike International License (CC-BY-SA 4.0) that allows others to share the work with an acknowledgement of the work's authorship and initial publication in this journal.
Authors are able to enter into separate, additional contractual arrangements for the non-exclusive distribution of the journal's published version of the work (e.g., post it to an institutional repository or publish it in a book), with an acknowledgement of its initial publication in this journal.