Interioritas Ruang Gerak Membaca Literatur Fiksi Ergodik House Of Leaves
Coriesta Dian Sulistiani

Universitas Indonesia

Hanifah Azzahra

Universitas Indonesia
Abstract
Ergodic fiction literature is different from other fiction literature. Ergodic literature elements determine the space of the reader. It affects the reader to move that is not limited to the hand and eye movements, but also spatial movements of other limbs. This paper discusses the interiority that occurs behind the body space of readers of ergodic fiction literature. Through a qualitative analysis of the mapping of body space in reading the ergodic literature of Mark Z Danielewski's House of Leaves (2000), the result shows that elements of ergodic fiction such as narration, nodes, options, multiple paths, and peritext are part of the interiority of space.
Downloads
Download data is not yet available.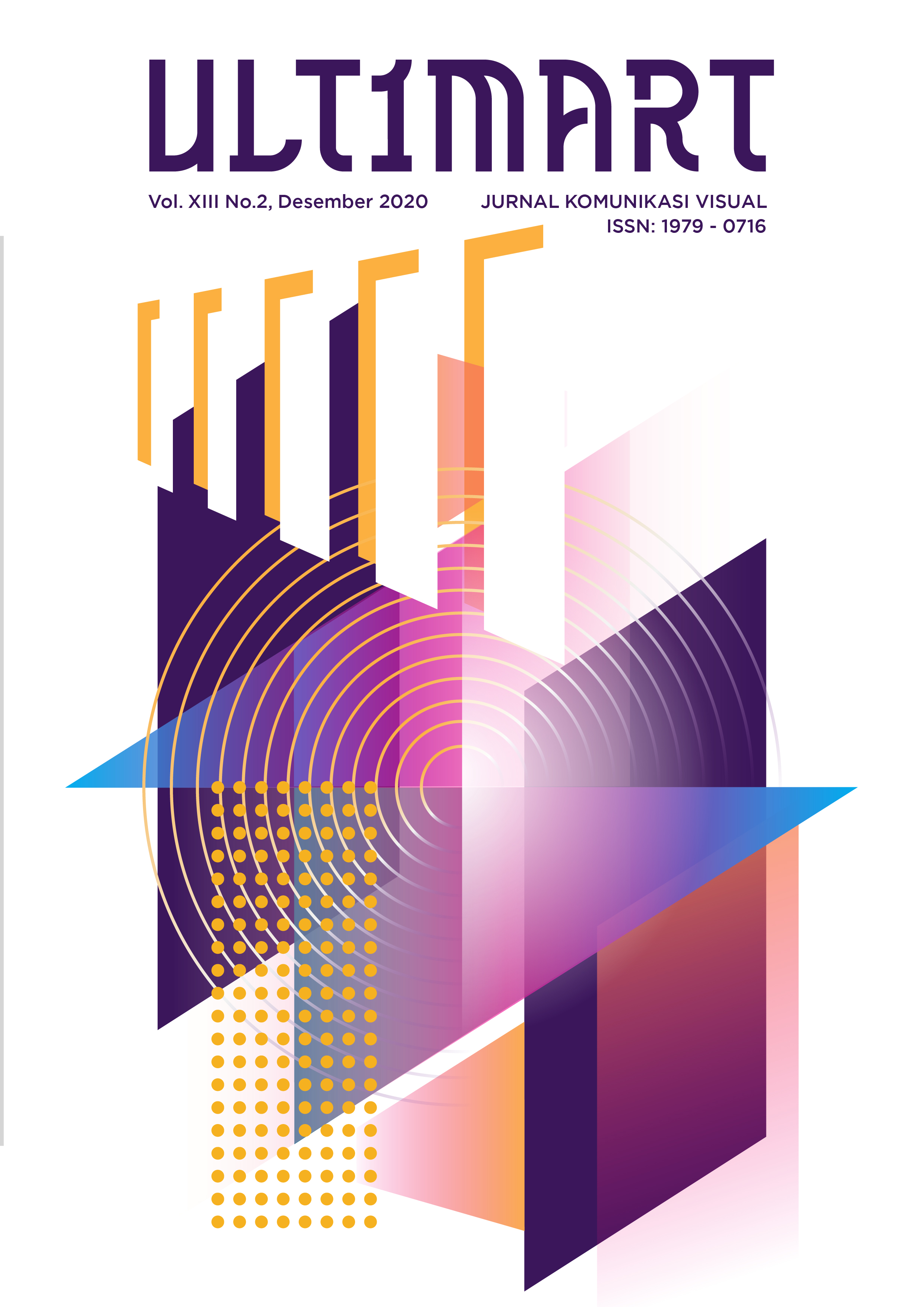 How to Cite
Sulistiani, C., & Azzahra, H. (2020). Interioritas Ruang Gerak Membaca Literatur Fiksi Ergodik House Of Leaves. Ultimart: Jurnal Komunikasi Visual, 13(2), 1-6. https://doi.org/https://doi.org/10.31937/ultimart.v13i2.1842
This work is licensed under a Creative Commons Attribution-ShareAlike 4.0 International License.
Authors retain copyright and grant the journal right of first publication with the work simultaneously licensed under a Creative Commons Attribution-ShareAlike International License (CC-BY-SA 4.0) that allows others to share the work with an acknowledgement of the work's authorship and initial publication in this journal.
Authors are able to enter into separate, additional contractual arrangements for the non-exclusive distribution of the journal's published version of the work (e.g., post it to an institutional repository or publish it in a book), with an acknowledgement of its initial publication in this journal.