PRECARIOUSNESS PADA CREATIVE LABOUR DI INDUSTRI FILM INDONESIA
Agus Mediarta

Universitas Multimedia Nusantara

Ricardi S Adnan

Fakultas Ilmu Sosial dan Ilmu Politik, Universitas Indonesia
Abstract
Dalam sistem produksi di industri film, mayoritas pekerjanya memiliki karakteristik umum berstatus pekerja lepas, bekerja dengan waktu fleksibel, berbasis proyek jangka pendek, dan tanpa kepastian jaminan kerja (job insecurity) dan sosial (social benefit and security). Area produksi merupakan pusat keberadaan industri film—seperti halnya industri-industri di lingkup seni-budaya atau yang kini populer dengan istilah industri kreatif—yang setiap produknya (judul film) bersifat unik. Tidak ada dua judul film dengan hasil dan cara produksi yang sama atau identik. Hal yang membuat aktivitas dan modal utama produksi film sangat bertumpu pada creative labour. Karakteristik kerja dalam produksi film yang bersifat casual, cair (relasi dalam organisasi cenderung tidak kaku, birokratis, dan formal), dan dengan pendekatan project-based, dari sudut pandang industri merupakan bentuk antisipasi atas tingginya ketidakpastian dan resiko bisnis film. Pada creative labour, hal itu menghasilkan kondisi precariousness (ketidakpastian/uncertainty, ketidakamanan kelangsungan kerja/job insecurity, lemahnya jaminan dan keuntungan sosial yang umum terkait aktivitas kerja). Kajian ini merupakan identifikasi bentuk-bentuk precariousness di sektor produksi film dengan pendekatan kualitatif atas pemaknaan pengalaman creative labour yang masih aktif dan telah berada di industri film Indonesia lebih dari lima belas tahun. Pemaknaan atas kondisi precariousness merupakan hasil dari proses interaksi dengan struktur kerja di industri film, baik dalam moda produksi komersial maupun mandiri atau non-profit oriented. Pada kedua moda tersebut, tidak banyak menunjukkan perbedaan pemaknaan yang membuat creative labour bertahan di industri film.
Downloads
Download data is not yet available.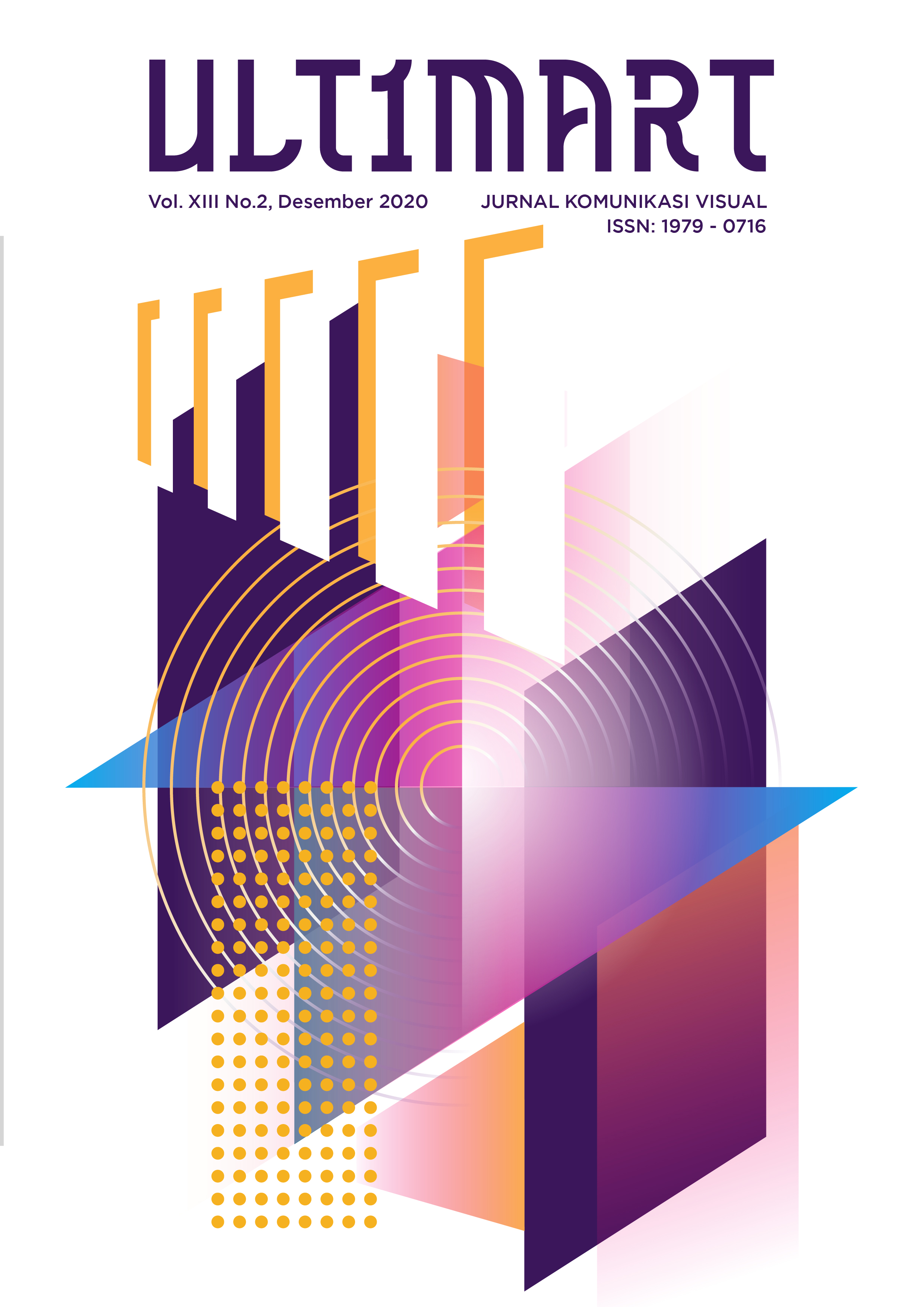 How to Cite
Mediarta, A., & Adnan, R. (2020). PRECARIOUSNESS PADA CREATIVE LABOUR DI INDUSTRI FILM INDONESIA. Ultimart: Jurnal Komunikasi Visual, 13(2), 25-34. https://doi.org/https://doi.org/10.31937/ultimart.v13i2.1843
This work is licensed under a Creative Commons Attribution-ShareAlike 4.0 International License.
Authors retain copyright and grant the journal right of first publication with the work simultaneously licensed under a Creative Commons Attribution-ShareAlike International License (CC-BY-SA 4.0) that allows others to share the work with an acknowledgement of the work's authorship and initial publication in this journal.
Authors are able to enter into separate, additional contractual arrangements for the non-exclusive distribution of the journal's published version of the work (e.g., post it to an institutional repository or publish it in a book), with an acknowledgement of its initial publication in this journal.