Tinjauan Historis Mengenai Arsitektur Tembok Batavia
Aditya Fitrianto

Ikatan Arsitek Indonesia Nasional
Abstract
Kajian mengemukakan bahwa warisan arsitektur kolonial Pemerintah Belanda di Jakarta, khususnya Tembok Batavia, mesti dikaji lewat perspektif yang lain. Alih-alih melihatnya sebagai peninggalan sejarah yang pasif, kajian ini berargumen bahwa peninggalan sejarah, khususnya arsitektur Tembok Batavia harus dilihat dari sudut pandang revitalisasinya. Selanjutnya, kajian meninjau Tembok Batavia bukan sebagai relik yang tersisa melainkan sebagai proses interaksi antara arsitektur dan fungsi-fungsi sosial yang berkelindan dengannya dari waktu ke waktu.
Kata kunci: tembok Batavia, sejarah arsitektur, revitalisasi
Downloads
Download data is not yet available.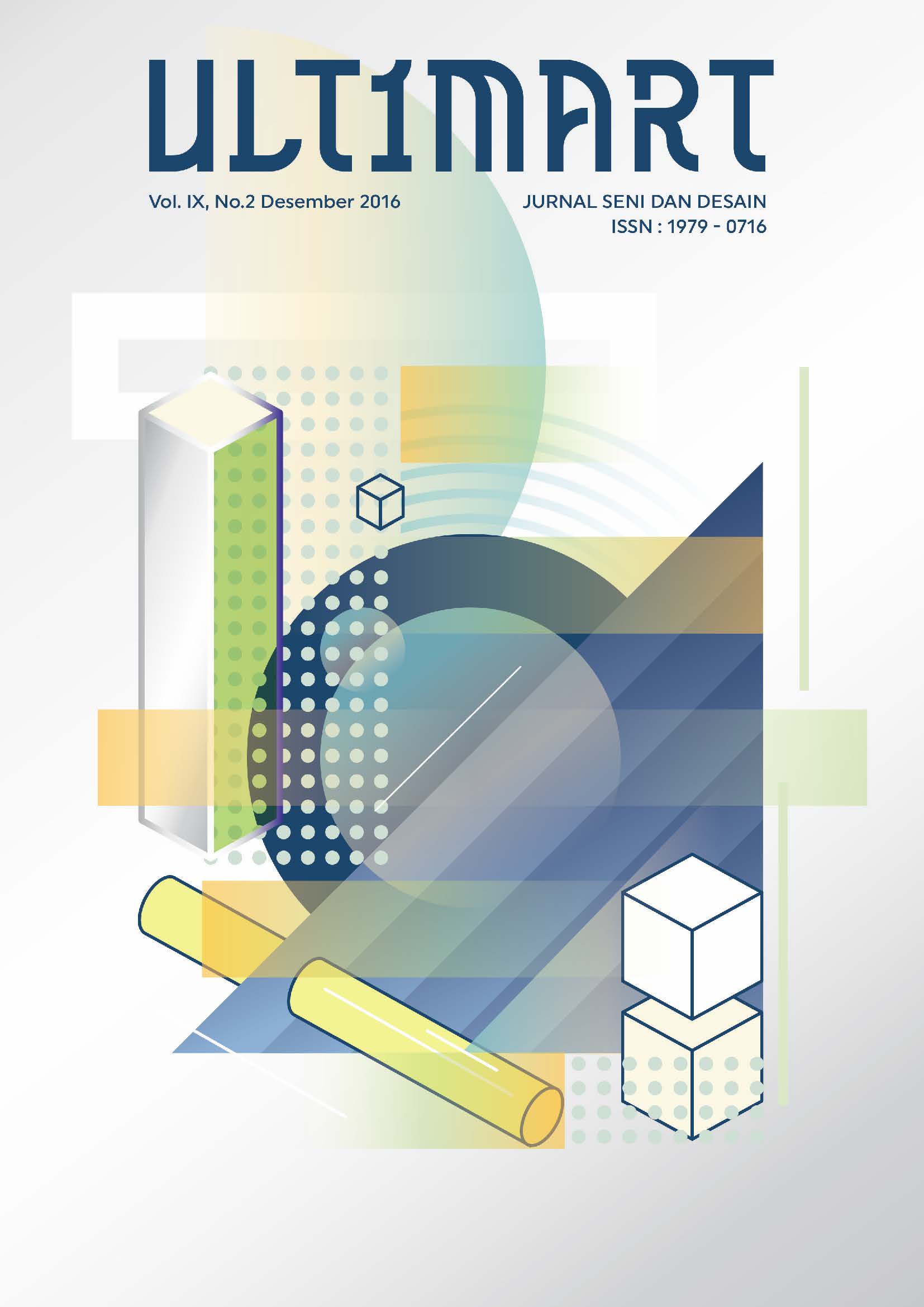 How to Cite
Fitrianto, A. (2018). Tinjauan Historis Mengenai Arsitektur Tembok Batavia. Ultimart: Jurnal Komunikasi Visual, 9(2), 25-30. https://doi.org/https://doi.org/10.31937/ultimart.v9i2.746
This work is licensed under a Creative Commons Attribution-ShareAlike 4.0 International License.
Authors retain copyright and grant the journal right of first publication with the work simultaneously licensed under a Creative Commons Attribution-ShareAlike International License (CC-BY-SA 4.0) that allows others to share the work with an acknowledgement of the work's authorship and initial publication in this journal.
Authors are able to enter into separate, additional contractual arrangements for the non-exclusive distribution of the journal's published version of the work (e.g., post it to an institutional repository or publish it in a book), with an acknowledgement of its initial publication in this journal.