Designing Emotion Of Characters By Referencing From Facs In Short Animated Film "RANA"
Fransisca Adis

Universitas Multimedia Nusantara

Yohanes Merci Widiastomo

Universitas Multimedia Nusantara
Abstract
Facial expression is one of some aspects that can deliver story and character's emotion in 3D animation. To achieve that, we need to plan the character facial from very beginning of the production. At early stage, the character designer need to think about the expression after theu done the character design. Rigger need to create a flexible rigging to achieve the design. Animator can get the clear picture how they animate the facial. Facial Action Coding System (FACS) that originally developed by Carl-Herman Hjortsjo and adopted by Paul Ekman and Wallace V. can be used to identify emotion in a person generally. This paper is going to explain how the Writer use FACS to help designing the facial expression in 3D characters. FACS will be used to determine the basic characteristic of basic shapes of the face when show emotions, while compare with actual face reference.
Keywords: animation, facial expression, non-dialog
Downloads
Download data is not yet available.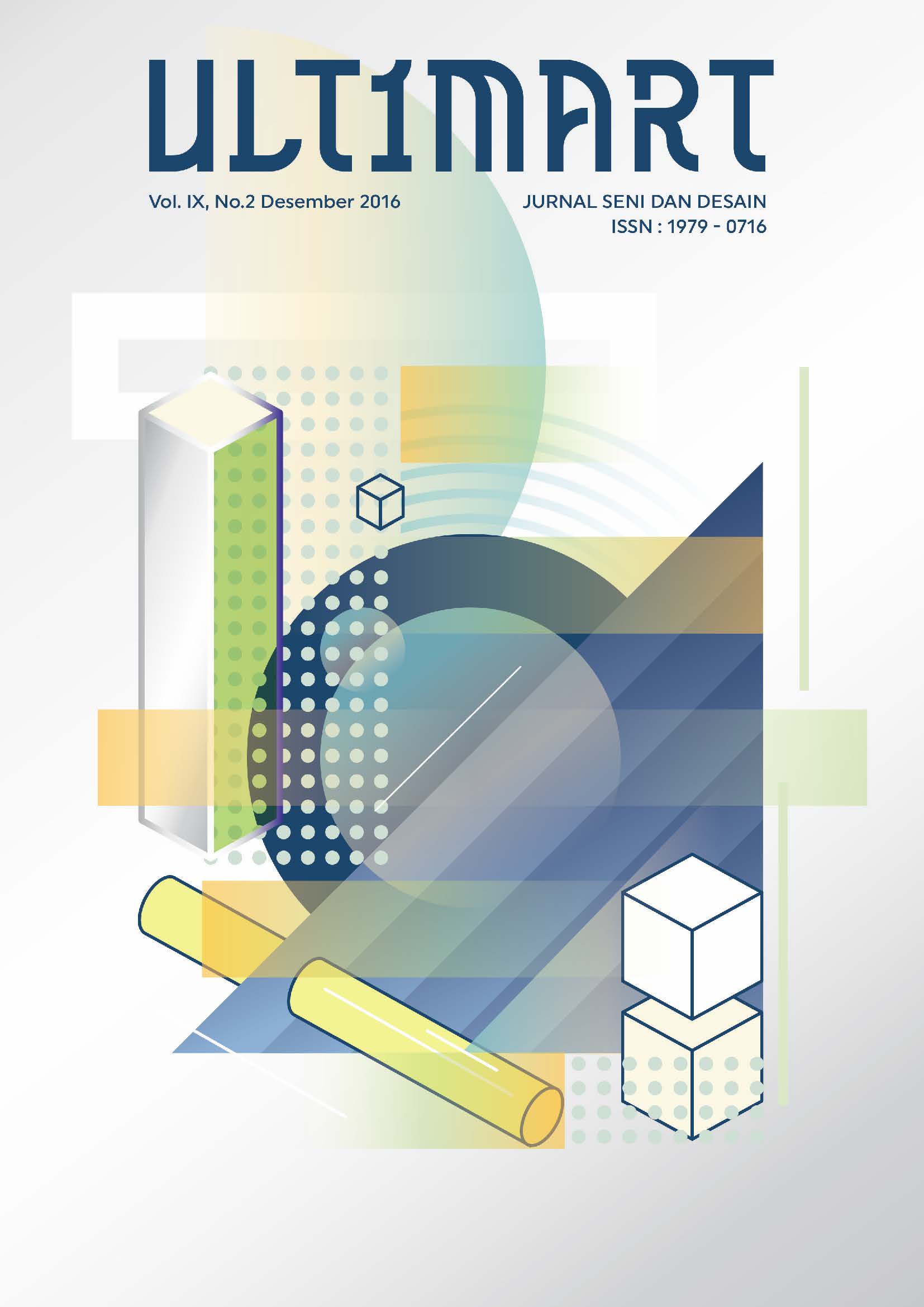 How to Cite
Adis, F., & Widiastomo, Y. (2018). Designing Emotion Of Characters By Referencing From Facs In Short Animated Film "RANA". Ultimart: Jurnal Komunikasi Visual, 9(2), 31-38. https://doi.org/https://doi.org/10.31937/ultimart.v9i2.747
This work is licensed under a Creative Commons Attribution-ShareAlike 4.0 International License.
Authors retain copyright and grant the journal right of first publication with the work simultaneously licensed under a Creative Commons Attribution-ShareAlike International License (CC-BY-SA 4.0) that allows others to share the work with an acknowledgement of the work's authorship and initial publication in this journal.
Authors are able to enter into separate, additional contractual arrangements for the non-exclusive distribution of the journal's published version of the work (e.g., post it to an institutional repository or publish it in a book), with an acknowledgement of its initial publication in this journal.