Adaptasi Huruf Latin Dengan 3 Teknik Perancangan Huruf Pada Studi Kasus Karya Font Design
Adhreza Brahma

Universitas Multimedia Nusantara
Abstract
Penelitian ini difokuskan untuk memaparkan proses perancangan huruf dari pengunaan 3 teknik yang berbeda. Hasil dari perancangan ini adalah huruf Latin dari adaptasi objek nusantara. Desain huruf baru ini merupakan bagian dari proses pencarian identitas baru untuk menambah salah satu khasanah budaya Indonesia. Subjek penelitian dipersempit pada 3 font karya mahasiswa Font Design Universitas Multimedia Nusantara pada tahun ajaran 2016/2017 yang mewakili ketiga teknik yang dipaparkan dan hasil hurufnya sudah melalui tahap kuratorial dari tim dosen pengampu mata kuliah Font Design. Teknik-teknik perancangan huruf diteliti dengan metode kualitatif melalui studi literatur dan diterapkan pada proses perancangan karya huruf Latin. Selanjutnya, dilakukan metode komparatif antara ketiga tehnik yang merujuk pada proses serta hasil karya huruf baru tersebut agar dapat memberikan gambaran bagaimana kelebihan maupun kekurangan dari pengunaan teknik tersebut bagi calon type designer.
Kata kunci : font, tipografi, teknik perancangan huruf
Downloads
Download data is not yet available.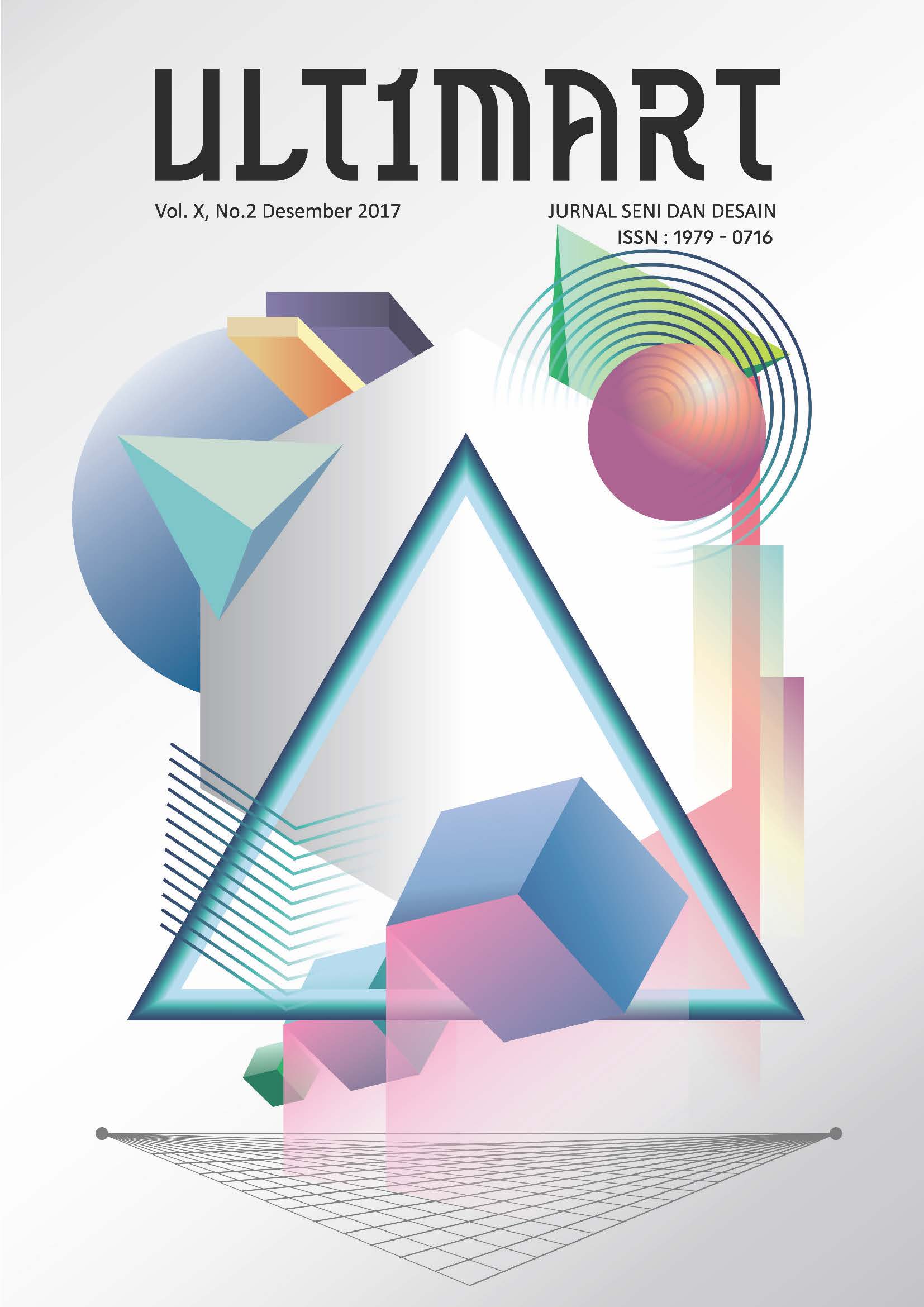 How to Cite
Brahma, A. (2018). Adaptasi Huruf Latin Dengan 3 Teknik Perancangan Huruf Pada Studi Kasus Karya Font Design. Ultimart: Jurnal Komunikasi Visual, 10(2), 59-65. https://doi.org/https://doi.org/10.31937/ultimart.v10i2.774
This work is licensed under a Creative Commons Attribution-ShareAlike 4.0 International License.
Authors retain copyright and grant the journal right of first publication with the work simultaneously licensed under a Creative Commons Attribution-ShareAlike International License (CC-BY-SA 4.0) that allows others to share the work with an acknowledgement of the work's authorship and initial publication in this journal.
Authors are able to enter into separate, additional contractual arrangements for the non-exclusive distribution of the journal's published version of the work (e.g., post it to an institutional repository or publish it in a book), with an acknowledgement of its initial publication in this journal.