UNLOCKING PRIVATE INVESTMENT BY EXPANDING THE SCOPE OF EXISTING TOLL ROAD PPPs AGREEMENTS
Fahmi Amika Azka

Master of Management, Faculty of Economics and Business, Universitas Indonesia

Nur Dhani Hendranastiti

Master of Management, Faculty of Economics and Business, Universitas Indonesia
Abstract
Abstract - The inability of governments in many developing countries to provide basic infrastructure has encouraged the adoption of Public Private Partnership (PPP) schemes. However, many developing countries fail to attract sufficient private investment from the PPP market. This paper develops alternative schemes that can minimize the funding gap and promote sustainable infrastructure investment through modified PPP agreements at later stages of the project life cycle by making special tariff adjustments on existing toll roads. To answer research questions, both conceptual model development and empirical analysis are utilized. The study collects both quantitative and qualitative data for analysis and interpretatio. The results indicate that expanding the scope of existing PPP agreements increases the net present value as it allows for larger cash inflows at the start, leading to a faster payback period. Additionally, this scheme reduces the need for cash deficiency support during the initial period of operation. The alternative schemes encourage lower support for government subsidies, offer a reasonable tariff for users, and provide an attractive investment return for private interests.
Keywords: Public Private Partnership; Concession Agreement; Toll Road; Sustainable Investment, Funding Gap
Downloads
Download data is not yet available.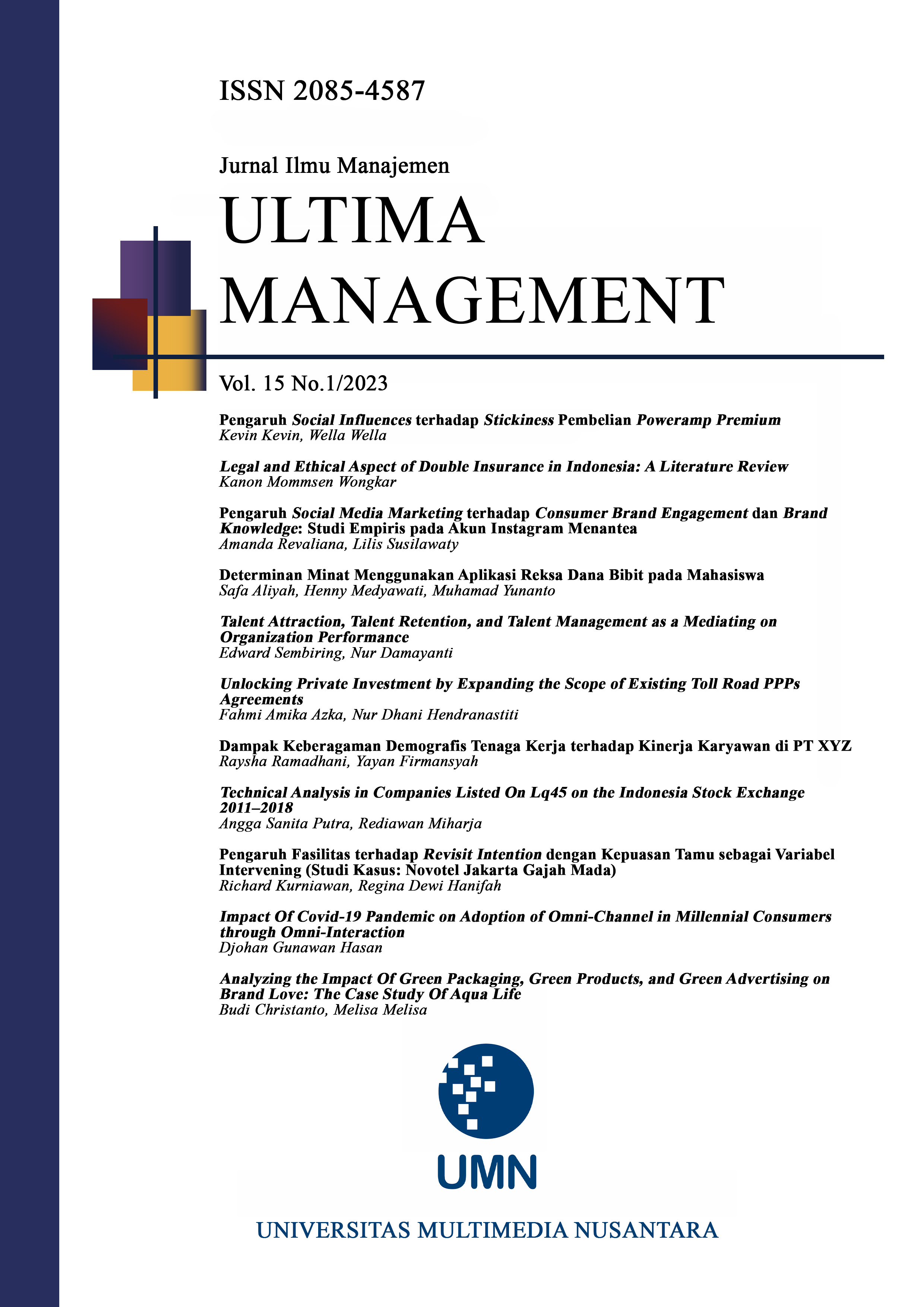 How to Cite
Azka, F., & Hendranastiti, N. (2023). UNLOCKING PRIVATE INVESTMENT BY EXPANDING THE SCOPE OF EXISTING TOLL ROAD PPPs AGREEMENTS. Ultima Management : Jurnal Ilmu Manajemen, 15(1), 77-99. https://doi.org/https://doi.org/10.31937/manajemen.v15i1.3180
This work is licensed under a Creative Commons Attribution-ShareAlike 4.0 International License.
Authors retain copyright and grant the journal right of first publication with the work simultaneously licensed under a Creative Commons Attribution-ShareAlike International License (CC-BY-SA 4.0) that allows others to share the work with an acknowledgement of the work's authorship and initial publication in this journal.
Authors are able to enter into separate, additional contractual arrangements for the non-exclusive distribution of the journal's published version of the work (e.g., post it to an institutional repository or publish it in a book), with an acknowledgement of its initial publication in this journal.