The Use of Longform Journalism in Visual Interaktif Kompas (VIK)
Kezia Mariska

Universitas Multimedia Nusantara
Abstract
The development of information and communication technology not only creates new forms of communication, such as longform journalism on online media, but also creates new audience. Audiences' media usage and gratifications are always changing in terms of which media they are using. The purpose of this study is to find out the use of Visual Interaktif Kompas (VIK) as one of the media that produces longform journalism on online media by the audience. Data of this research was analyzed using the MAIN model that identifies four capabilities owned by digital media, i.e. Modality, Agency, Interactivity, and Navigability. The MAIN model is a development of use and gratifications theory designed specifically for researching new media. This is a descriptive qualitative research with Robert K. Yin's case study method. The data collection in this research was completed by interviews and observation. Based on the results, VIK complies the classification of Modality, Agency, Interactivity, and Navigability that allow participants as readers to perform various activities such as obtaining real information, accessing information with an attractive look, accessing information equipped with multimedia elements, selecting contents that they want to read, interacting with the system, performing numbers of activities at a time, and others. However, in the Agency classification, VIK has not complied three out of five elements in it, i.e. Agency Enhancement, Community Building, and Bandwagon because VIK does not provide comment columns, forums, or something similar.

Keywords: Long form Journalism, MAIN Model, Audience 
Downloads
Download data is not yet available.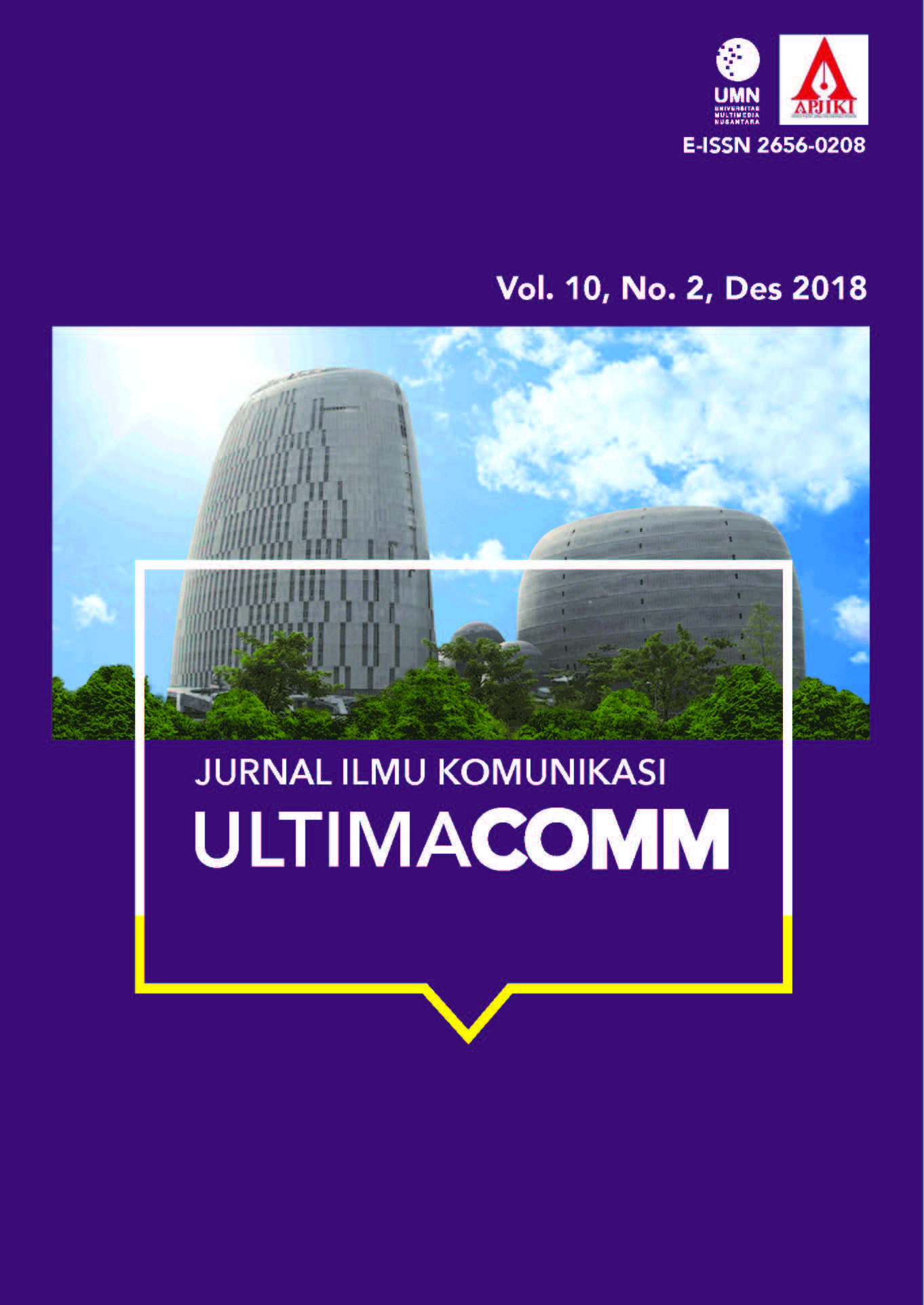 How to Cite
Mariska, K. (2019). The Use of Longform Journalism in Visual Interaktif Kompas (VIK). Ultimacomm: Jurnal Ilmu Komunikasi, 10(2), 126-153. https://doi.org/https://doi.org/10.31937/ultimacomm.v10i2.1025