Examining #Pilpres2018 in Social Media with Social Media Analytics
Abstract
This descriptive study aims to explain how netizens discuss various topics related to the 2019 General Election in Indonesia. By taking the case of online discussion on social media platform of Twitter, the author examines some hashtags related to the online campaign of two running president and vice-president candidates, Joko Widodo-Ma'ruf Amin and Prabowo Subianto-Sandiaga Uno. Utilizing social network analytics, the author found that online conversations on Twitter regarding the topics of #DebatPilpres2019, #PrabowoMenangDebat and #DebatPintarJokowi most of the time are dominated by not-so-called popular accounts and might not be associated as political 'buzzers.'; although the Twitter accounts of @jokowi and @prabowo are found to be two most discussed actors within the conversation. Here, the author argues that social media platforms like Twitter serve as mini-publics-where the discourse here is not always in parallel with the mainstream (mass media or people's) opinion. Moreover, people's engagement in political talks on social media as online politics should not be considered as less than an important part of the democratization process in Indonesia.
Key words: political communication, hashtag politics, social media analytics, online politics
Downloads
Download data is not yet available.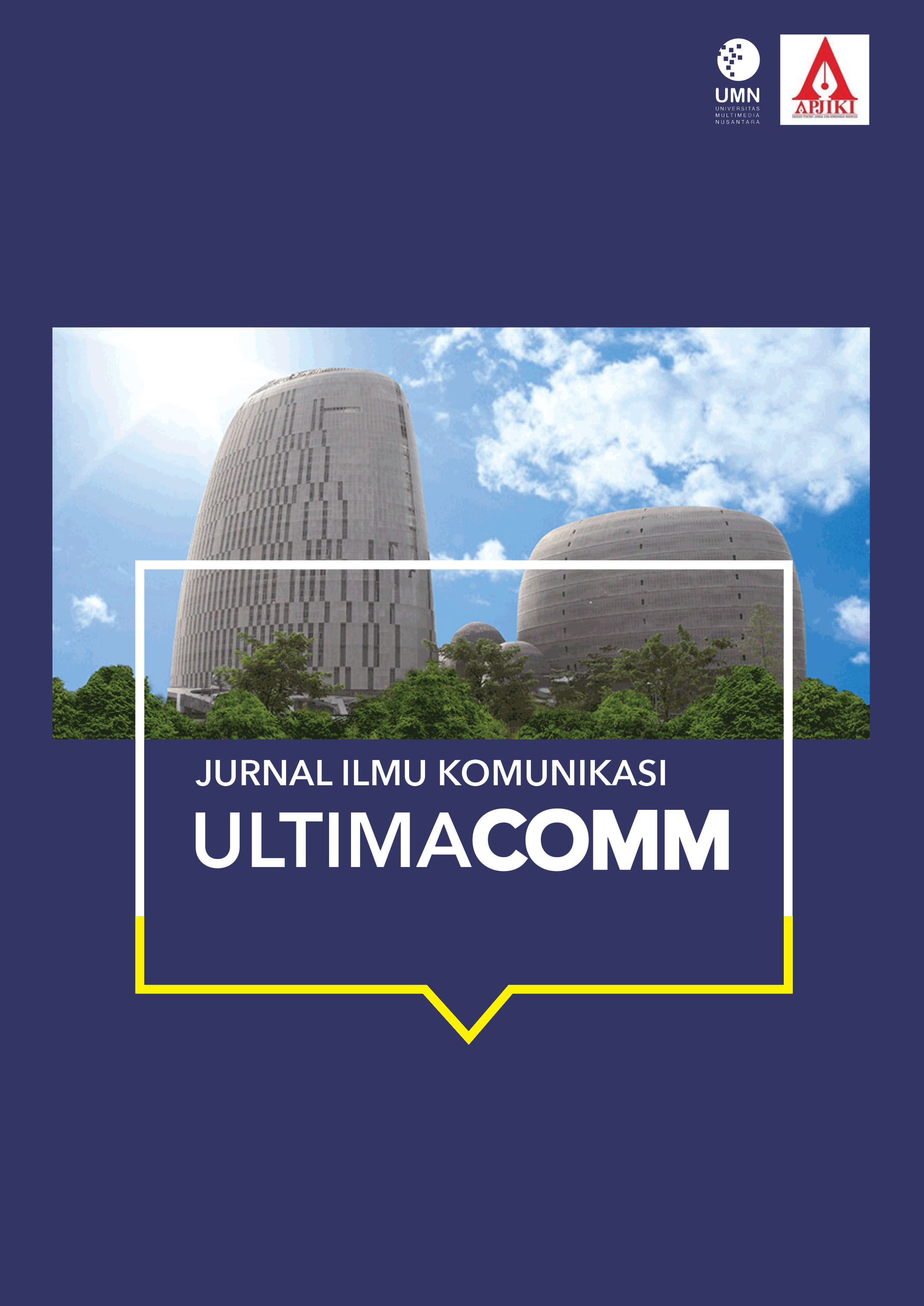 How to Cite
Setianto, Y. (2020). Examining #Pilpres2018 in Social Media with Social Media Analytics. Ultimacomm: Jurnal Ilmu Komunikasi, 12(1), 14-33. https://doi.org/https://doi.org/10.31937/ultimacomm.v12i1.1088