The Role of Young Generation in Utilizing Social Media to Promote Ciletuh Geopark
Abstract
The young generation has a very important role in promoting tourism. The efforts of this young generation cannot be separated considering that sustainable tourism is developing very rapidly in various tourism activities. They can do environmental conservation and participate in improving the welfare of local communities. Social media and the younger generation are the two things that have the greatest potential to help in the publication and information on tourism. This research was conducted at Ciletuh Geopark, Sukabumi Regency, West Java Province. The research method used is descriptive qualitative by collecting primary data including interviews, focus group discussions and field observations. The results show that the role of the younger generation in using social media for sustainable tourism development is important. They are aware of the benefits that social media will provide if used wisely. However, there are still obstacles faced, namely not yet the maximum use of social media so that it has not been able to produce maximum promotion due to limited innovation. The purpose of this study was to determine the role of the young generation in using social media to support sustainable tourism in the Ciletuh Geopark, Sukabumi, West Java Province, as an effort to develop sustainable tourism. 
Keyword: communication, social media, young people, sustainable tourism, geopark ciletuh
Downloads
Download data is not yet available.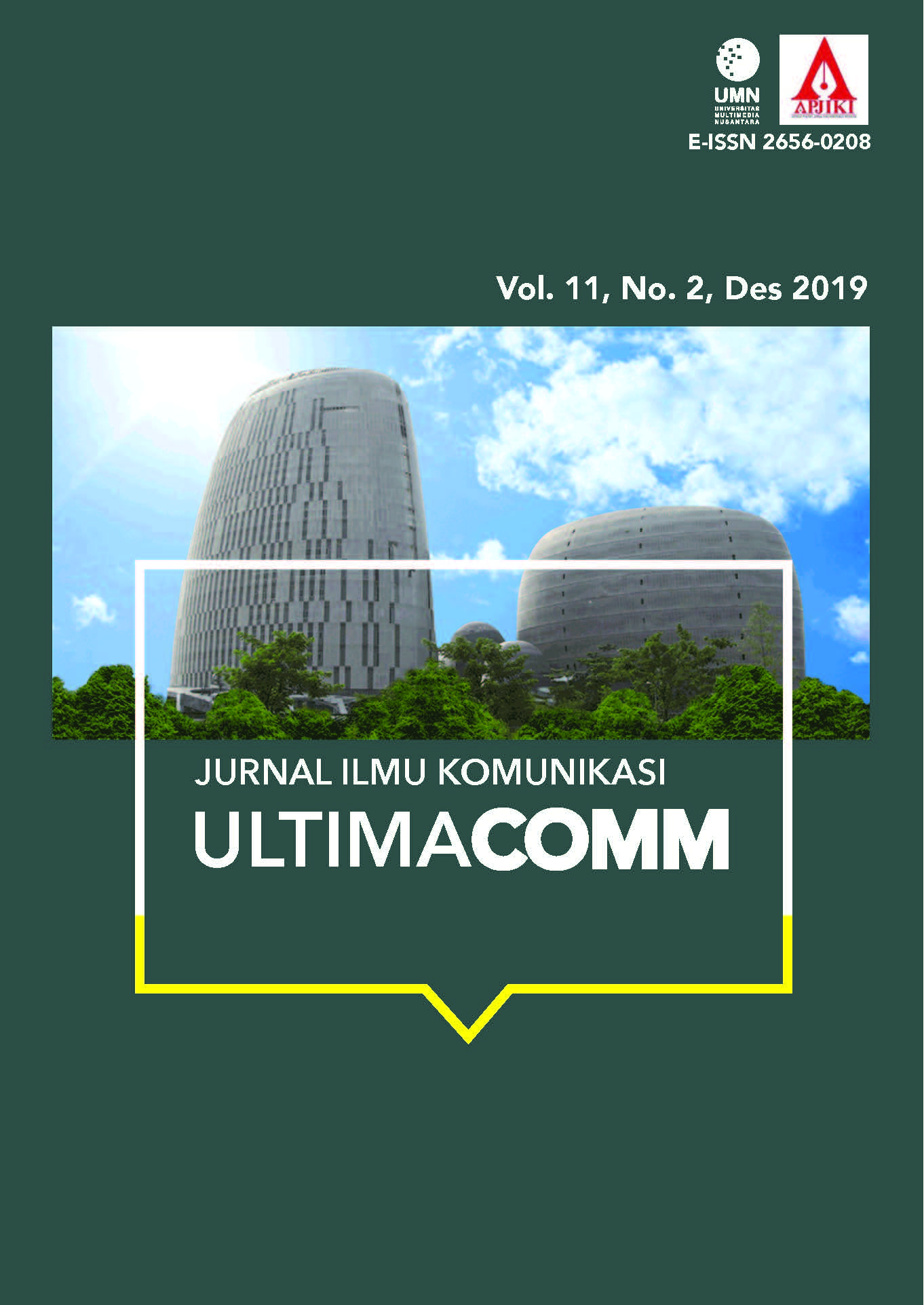 How to Cite
Kadarisman, A. (2019). The Role of Young Generation in Utilizing Social Media to Promote Ciletuh Geopark. Ultimacomm: Jurnal Ilmu Komunikasi, 11(2), 92-108. https://doi.org/https://doi.org/10.31937/ultimacomm.v11i2.1101