GRAPHIC USER INTERFACE ON VIRTUAL REALITY TOUR SCENE OF SIMIGAPI
Abstract
(Simulasi Mitigasi Gunung Berapi- mitigation simulator volcanic eruption) is an application of serious game with story line by using virtual reality using head mounted display. There are three parts of SIMIGAPI based on the process of mitigation. The main focus of this paper is on the evacuation parts. In this part, user are given a mission to escape from volcanic ashes by walking through the virtual world and passing the pin points. Briefing are given by using text, and graphic elements using 3D graphic user interface. On the other hand, bad user interface may decrease the immersive purposes and easily children as user can be bored. This automatically can affect failed the process transferring information evacuation mitigation to user. This paper aim to explain about creating 3D user interface and observing user experience for education purposes on evacuation part of SIMIGAPI. This project use production method and quantitative questionnaire test to know user perspective about SIMIGAPI information by using GUI.
Downloads
Download data is not yet available.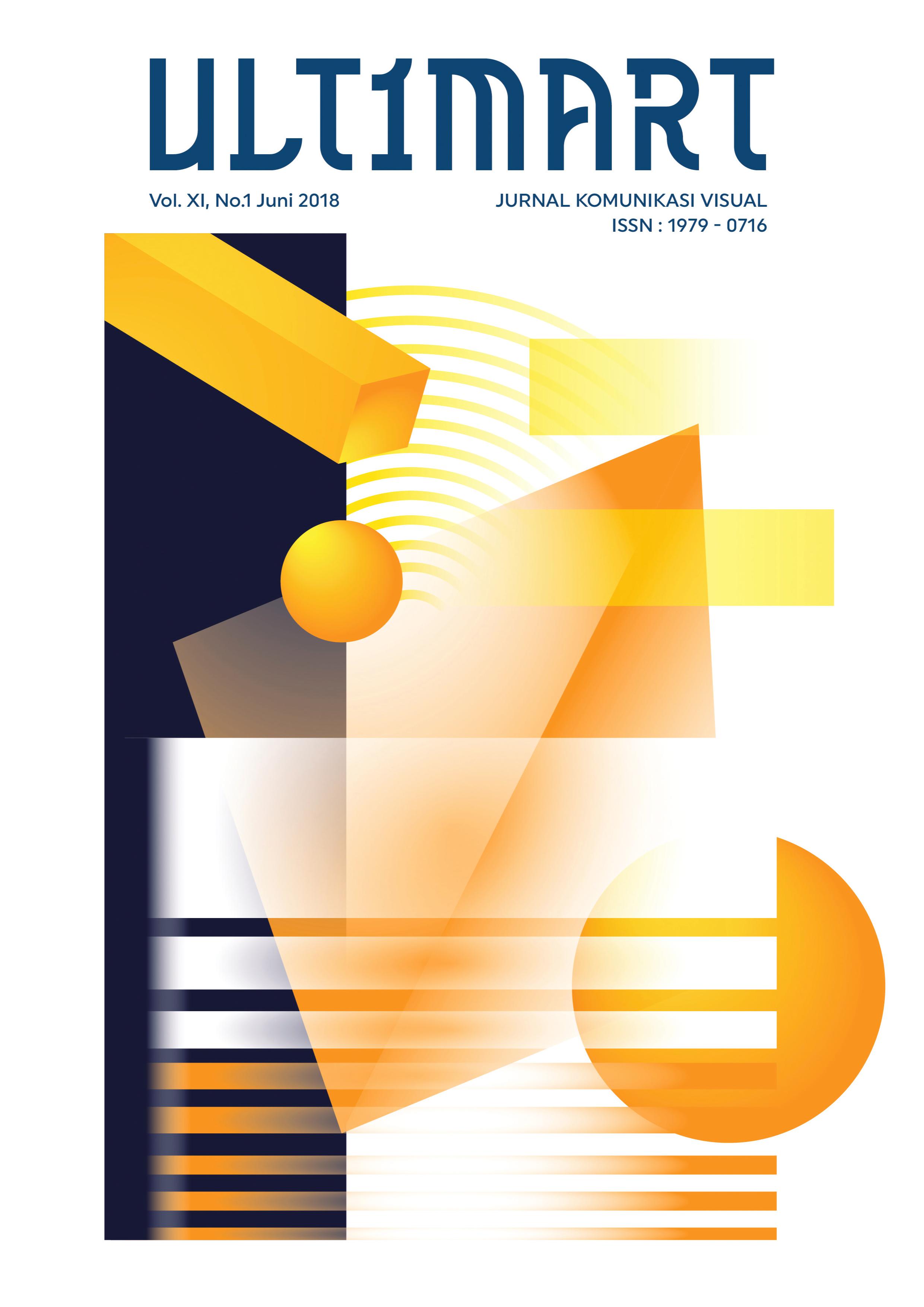 How to Cite
Tjandra, A. (2019). GRAPHIC USER INTERFACE ON VIRTUAL REALITY TOUR SCENE OF SIMIGAPI. Ultimart: Jurnal Komunikasi Visual, 11(1). https://doi.org/https://doi.org/10.31937/ultimart.v11i1.1017
This work is licensed under a Creative Commons Attribution-ShareAlike 4.0 International License.
Authors retain copyright and grant the journal right of first publication with the work simultaneously licensed under a Creative Commons Attribution-ShareAlike International License (CC-BY-SA 4.0) that allows others to share the work with an acknowledgement of the work's authorship and initial publication in this journal.
Authors are able to enter into separate, additional contractual arrangements for the non-exclusive distribution of the journal's published version of the work (e.g., post it to an institutional repository or publish it in a book), with an acknowledgement of its initial publication in this journal.