Bali Dalam Persepsi: "Surga" Yang Diidealkan, Pencarian Identitas Spiritual Seniman Eropa Awal Abad 20
Setianingsih Purnomo

Universitas Multimedia Nusantara
Abstract
Penelitian ini mencoba mengeksplorasi bagaimana Bali sebagai lokus khusus dan Timur sebagai konteksnya secara umum, dieksplorasi oleh seniman Walter Spies dan dikemasnya sebagai sebuah "objek penemuan" yang eksotis, yang asri dan yang alami. Penelitian ini berpendapat bawa Bali yang diejawantahkan oleh Spies adalah Bali yang diidealisasi sedemikian rupa sesuai dengan imajinasi Barat sebagai subjek aktif mengenai Timur sebagai objek pasif.
Kata kunci: Walter Spies, idealisasi, spiritualisme, Bali, barat, timur
Downloads
Download data is not yet available.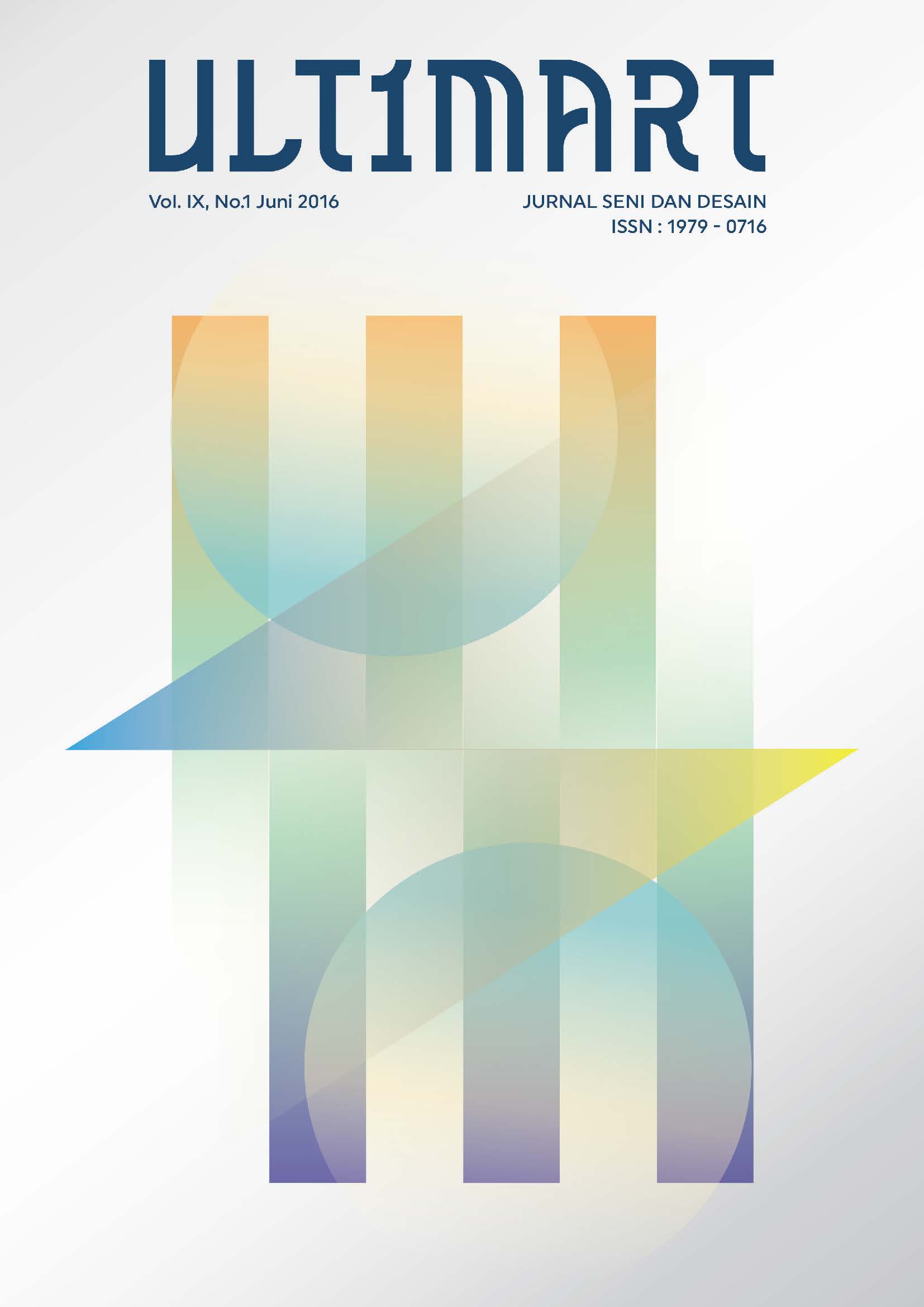 How to Cite
Purnomo, S. (2018). Bali Dalam Persepsi: "Surga" Yang Diidealkan, Pencarian Identitas Spiritual Seniman Eropa Awal Abad 20. Ultimart: Jurnal Komunikasi Visual, 9(1), 50-55. https://doi.org/https://doi.org/10.31937/ultimart.v9i1.740
This work is licensed under a Creative Commons Attribution-ShareAlike 4.0 International License.
Authors retain copyright and grant the journal right of first publication with the work simultaneously licensed under a Creative Commons Attribution-ShareAlike International License (CC-BY-SA 4.0) that allows others to share the work with an acknowledgement of the work's authorship and initial publication in this journal.
Authors are able to enter into separate, additional contractual arrangements for the non-exclusive distribution of the journal's published version of the work (e.g., post it to an institutional repository or publish it in a book), with an acknowledgement of its initial publication in this journal.