Adiksi Instagram dan Perilaku Selfie pada Remaja
Hidayah Hidayah

Universitas Syiah Kuala, Aceh

Febri Nurrahmi

Universitas Syiah Kuala
Abstract
This study aims to learn addiction suffered by Syiah Kuala University students on Instagram in relation to the selfie. The study used the Media Ecology Theory and qualitative explanative approach. The data were collected through in-depth interviews and observation on the informants' Instagram. Ten students from Syiah Kuala University were interviewed. Their addiction was observed from the intensity of Instagram usage. The study showed that there is a correlation between Instagram addiction and selfie. Addicted Instagram users are obsessed with selfie as they believe that selfie photos are the best way to get likes and increase the number of followers. Their addiction to Instagram incites their obsession to gain popularity in the virtual space using selfie photos. These findings are in align with the assumption of technological determinism that Instagram as a medium focusing on photos as its main feature has created and reinforced the selfie posting behaviours amidst its heavy users.
Keywords: Instagram Addiction, Selfie, Youth, Media Ecology Theory
Downloads
Download data is not yet available.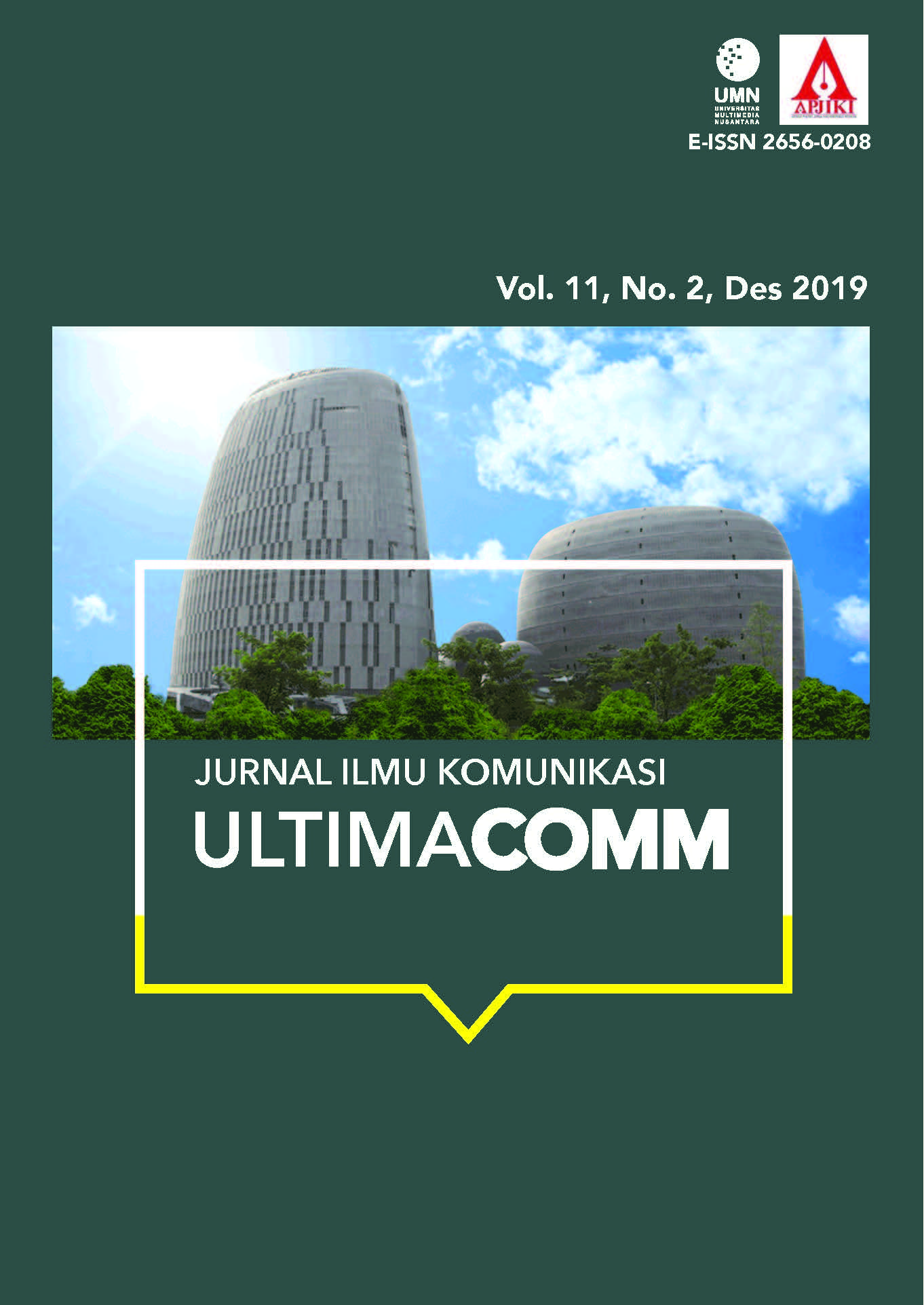 How to Cite
Hidayah, H., & Nurrahmi, F. (2019). Adiksi Instagram dan Perilaku Selfie pada Remaja. Ultimacomm: Jurnal Ilmu Komunikasi, 11(2), 173-189. https://doi.org/https://doi.org/10.31937/ultimacomm.v11i2.1291