#BodyProudMums: Promoting Body Positivity through Brand Storytelling on Social Media
Analisis Naratif tentang Kampanye #BodyProudMums oleh Mothercare di Instagram
Ruvira Arindita

Universitas Al Azhar Indonesia
Abstract
Previous researches showed that there is relation between body image satisfaction and depression in perinatal period. Given this fact, it is important to educate and find ways to enhance mothers' postpartum self-esteem and body satisfaction. For the last decade body image literature has risen and brought to new discussion about body positivity. This research focuses on women's body positivity campaign presented by Mothercare called #BodyProudMums. The objective of this research is to identify the storytelling elements used to promote women's body positivity campaign and whether the issue creates good brand story for Mothercare. The concepts used are body positivity, postpartum, brand storytelling, and social media with qualitative content analysis as research method. The unit of analysis are ten posts of #BodyProudMums campaign on @mothercareuk, while the samples are three randomly chosen posts. This research notes that the body positivity messages of body appreciation, body acceptance, and love, as well as broad conceptualization of beauty are carried out by the elements of storytelling namely: basic plots (the quest), archetype (the change master) with the following story objectives: communicating who they are, fostering collaboration, transmitting values and sparking action. There are only three out of four elements of good brand story present on the campaign. However, the absence of humor element is justified because of the nature of the postpartum story in which it shares mothers' hardship and how they finally cope with it. Therefore, it can be said that the issue of mothers' body positivity creates good brand story for Mothercare.
Key words: positive body image, postpartum, brand storytelling, social media
Downloads
Download data is not yet available.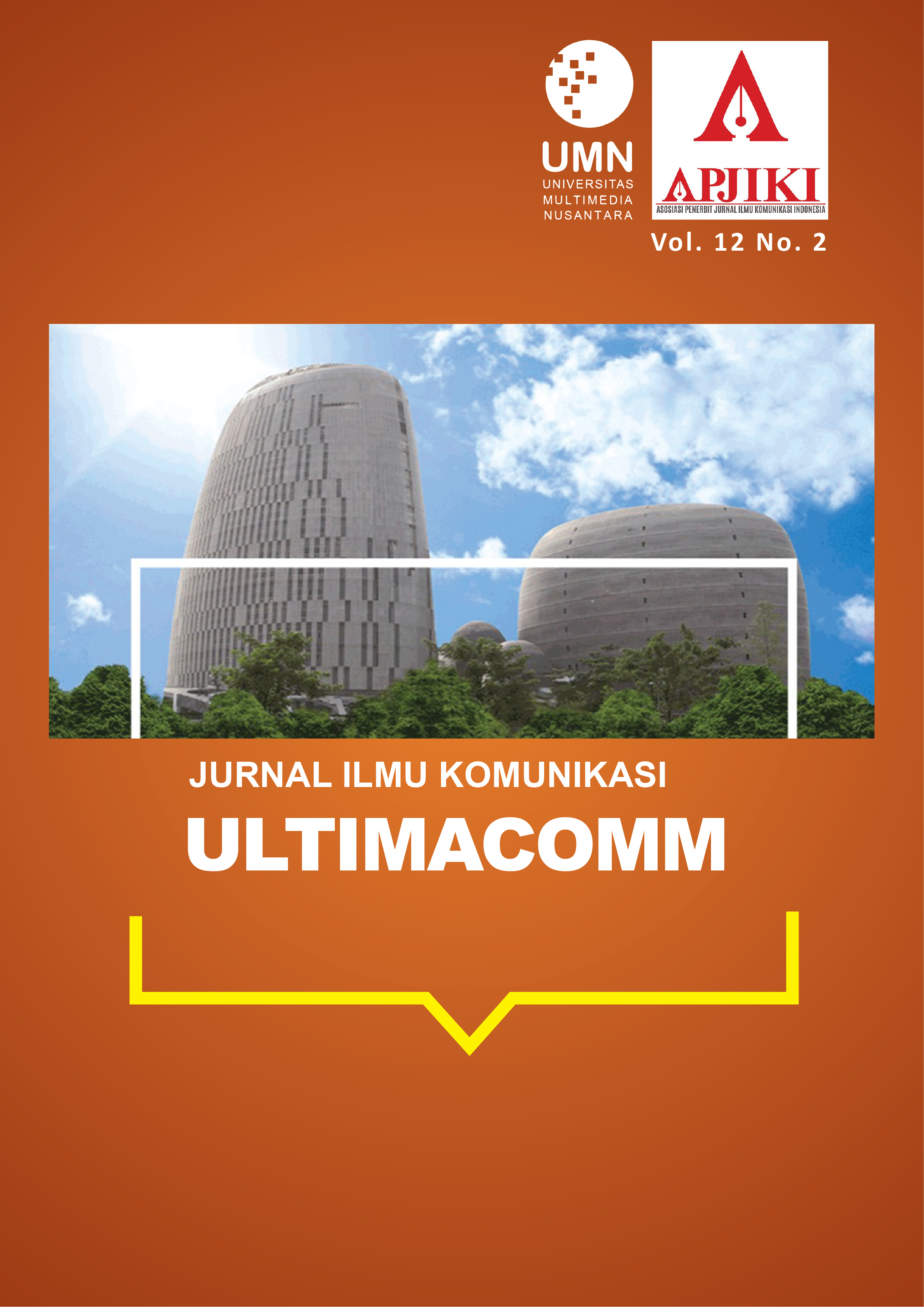 How to Cite
Arindita, R. (2020). #BodyProudMums: Promoting Body Positivity through Brand Storytelling on Social Media. Ultimacomm: Jurnal Ilmu Komunikasi, 12(2), 319-341. https://doi.org/https://doi.org/10.31937/ultimacomm.v12i2.1321
Ultimacomm Jurnal Ilmu Komunikasi allows readers to read, download, copy, distribute, print, search, or link to its articles' full texts and allows readers to use them for any other lawful purpose. The journal allows the author(s) to hold the copyright without restrictions. Finally, the journal allows the author(s) to retain publishing rights without restrictions
1. Authors are allowed to archive their submitted article in an open access repository
2. Authors are allowed to archive the final published article in an open access repository with an acknowledgment of its initial publication in this journal