Impression Management Analysis of Ma'ruf Amin on Presidential Election Debate 2019
Eunike Iona Saptanti

Universitas Multimedia Nusantara
Abstract
The 2019 presidential election in Indonesia saw a rematch between incumbent Joko Widodo, known as Jokowi, and the same opponent as the 2014 election Prabowo Subianto. However, Jokowi has a new running mate in the 2019 election, an ulema (Islamic cleric) named Ma'ruf Amin. The presidential candidates and their running mates have to join the election debate required by the election commission. In the debate arena, it is important for the candidates to build a political image through arguments and understanding of some issues. Political images can be built through impression management In which certain impressions can display certain images. This research uses qualitative approaches and study case method. The impression management was analyzed according to the taxonomic framework of Jones and Pittman (1982) namely ingratiation, intimidation, self-promotion, exemplification, supplication. The results of this study indicate that Ma'ruf Amin was dominantly used the impression management strategy of self-promotion and ingratiation. This strategy was used because Ma'ruf Amin wanted to present himself as a candidate who is capable of becoming a vice president for the 2019-2024 tenure. This strategy is seen through his self-claimed capabilities by saying the programs that will be implemented, as well as Jokowi's performance over his five years of leadership.
Keywords: dramaturgy, impression management, Political PR, Presidential Election
Downloads
Download data is not yet available.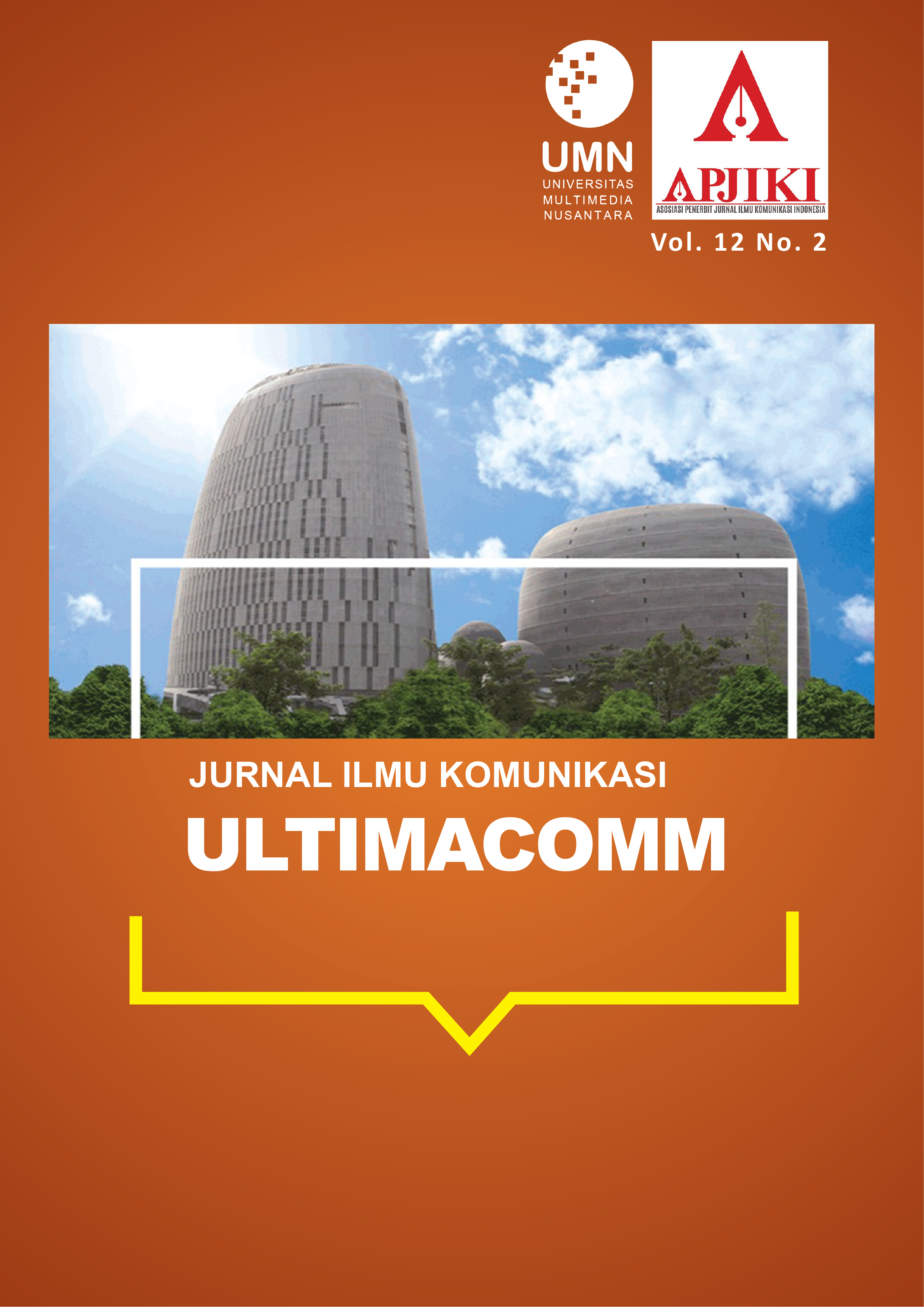 How to Cite
Saptanti, E. (2020). Impression Management Analysis of Ma'ruf Amin on Presidential Election Debate 2019. Ultimacomm: Jurnal Ilmu Komunikasi, 12(2), 262-284. https://doi.org/https://doi.org/10.31937/ultimacomm.v12i2.1573