Public Relations Activity in Maintaining Image in Financial Technology Industries
A Study of Fintech Lending Investree
Kevin Zaprilan Lovis

Universitas Indonesia
Abstract
A good corporate image in public is one factor that must be considered in the midst of business competition today. For fintech lending companies engaged in financial services and operating online, trust and positive image of users or prospective users is important. Building trust and a positive image are the function of public relations in a company. Through this research, it will be seen how the public relations practitioner in Investree carries out public relations activities in order to manage the company's image. This research uses interpretive paradigms and qualitative approaches, with interviews as the main method of data collection. The results showed that the PR position at Investree had been carried out strategically with the most dominant PR activity carried out were media relations, customer relations, and content and brand management. However, other activities such as community relations, government relations, corporate social responsibility and so on are also carried out by other teams in the Marketing & Communications department. Furthermore, all PR tools have also been utilized by Investree PR team, ranging from controlled PR, uncontrolled PR, and semi-controlled PR, including one of which is social media in managing positive images in the public eye.
Keywords: Image, Public Relations, Fintech Lending, Media Relations, PR Tools
Downloads
Download data is not yet available.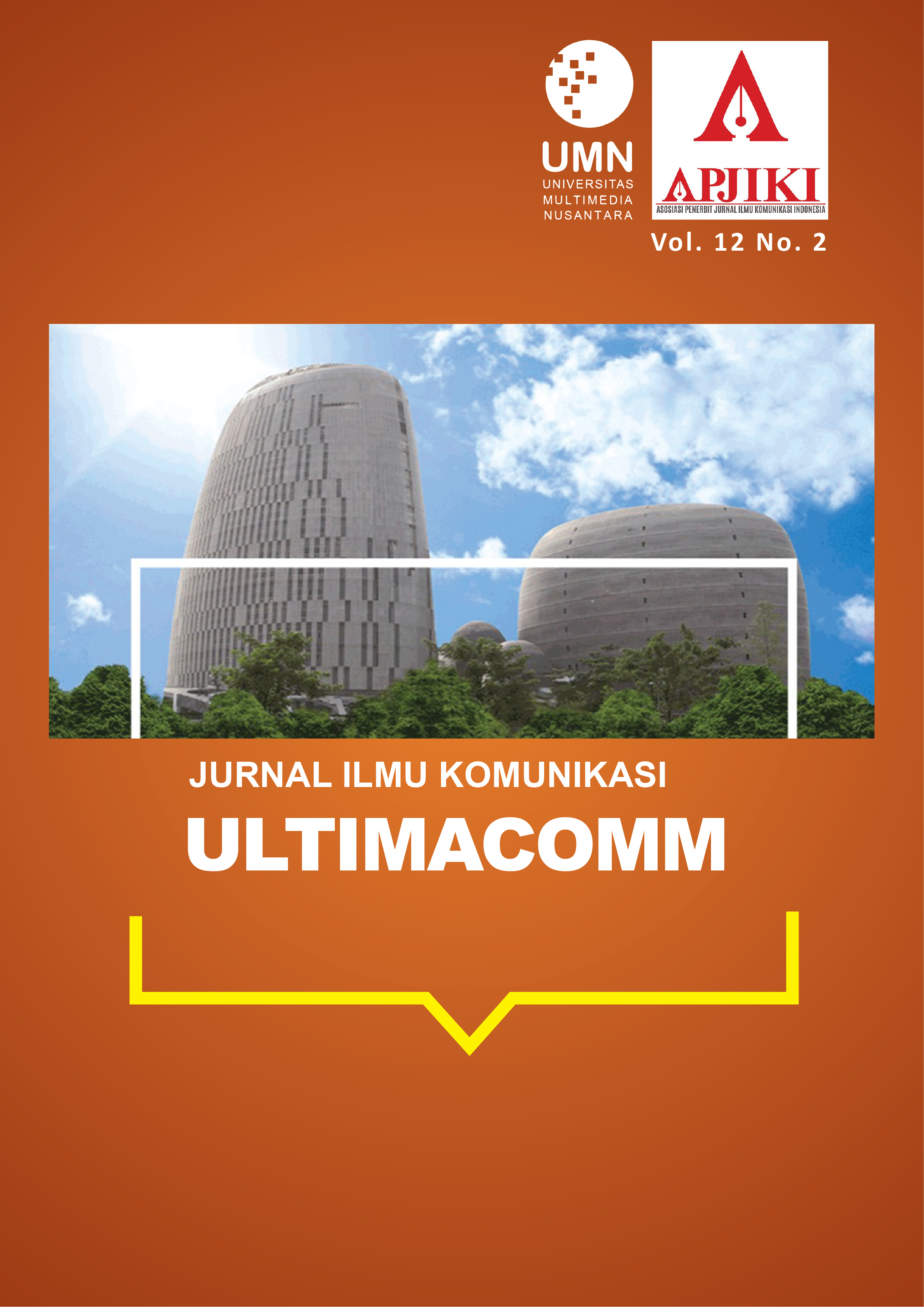 How to Cite
Lovis, K. (2020). Public Relations Activity in Maintaining Image in Financial Technology Industries. Ultimacomm: Jurnal Ilmu Komunikasi, 12(2), 285-300. https://doi.org/https://doi.org/10.31937/ultimacomm.v12i2.1639