Buddhism Inside The Newsroom: An Ethnographic Study of DAAI TV
Wirawan Wirawan

Universitas Multimedia Nusantara
Abstract
This ethnographic study aimed to explore the interrelationship between Buddhist values and journalism practice in DAAI TV Indonesia. The findings were derived from the fieldwork in the newsroom of DAAI TV throughout August 2019 to April 2020. In addition to participatory observation, the researcher also conducted several in-depth interviews and collected some documents, such as photos and journalists' handbook. The results revealed that Buddhism, especially which is taught by Master Cheng Yen as the founder of Tzu Chi, is reflected in the newsroom of DAAI TV. Furthermore, the journalism practice actualises the Buddhist-oriented journalism through sammāvācā (right speech), sammākammanta (right action), and sammāājiva (right livelihood). This study argues that DAAI TV has balanced the universal values of journalism to fit their own values.
Keywords: DAAI TV, organisational culture, journalism, Buddhism, ethnography, newsroom
Downloads
Download data is not yet available.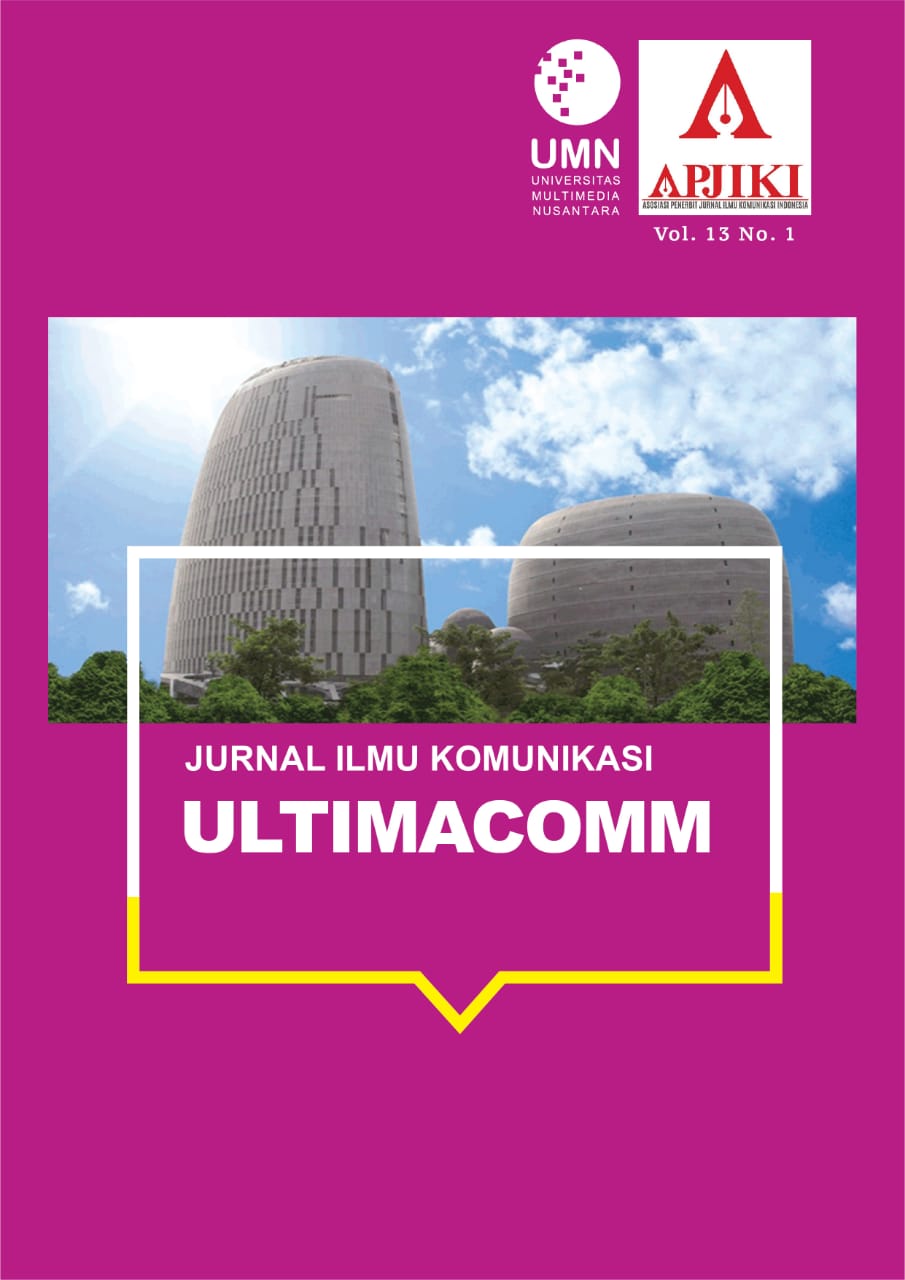 How to Cite
Wirawan, W. (2021). Buddhism Inside The Newsroom: An Ethnographic Study of DAAI TV. Ultimacomm: Jurnal Ilmu Komunikasi, 13(1), 23-40. https://doi.org/https://doi.org/10.31937/ultimacomm.v13i1.1779