Crisis in Indonesian Live Music Industry During Pandemic
Case Analysis of Synchronize Festival 2020
Aphrodita Julia Saraswati

Universitas Indonesia
Abstract
The global ramifications of Covid-19 are experienced by various industry sectors, including the live music industry. The sector has become one of many sources of income for Indonesian creative economy and tourism industry. The live music industry needs to survive while losing half of the major income streams. This study aims examines the implementation of crisis response strategy and innovation adaptation done by the promotor of one of the annual music festivals in Indonesia, Synchronize Festival, using Situational Crisis Communication Theory (SCCT) and Diffusion of Innovations as the main framework. The study shows that the organizer succeeded in implementing rebuilding posture and rebolstering posture strategies, as well as five-step process of diffusion theory. However, this study also shows that the organizer did not respond well during the crisis recognition process.
Keywords: SCCT, diffusion of innovations, crisis, live music industry, pandemic
Downloads
Download data is not yet available.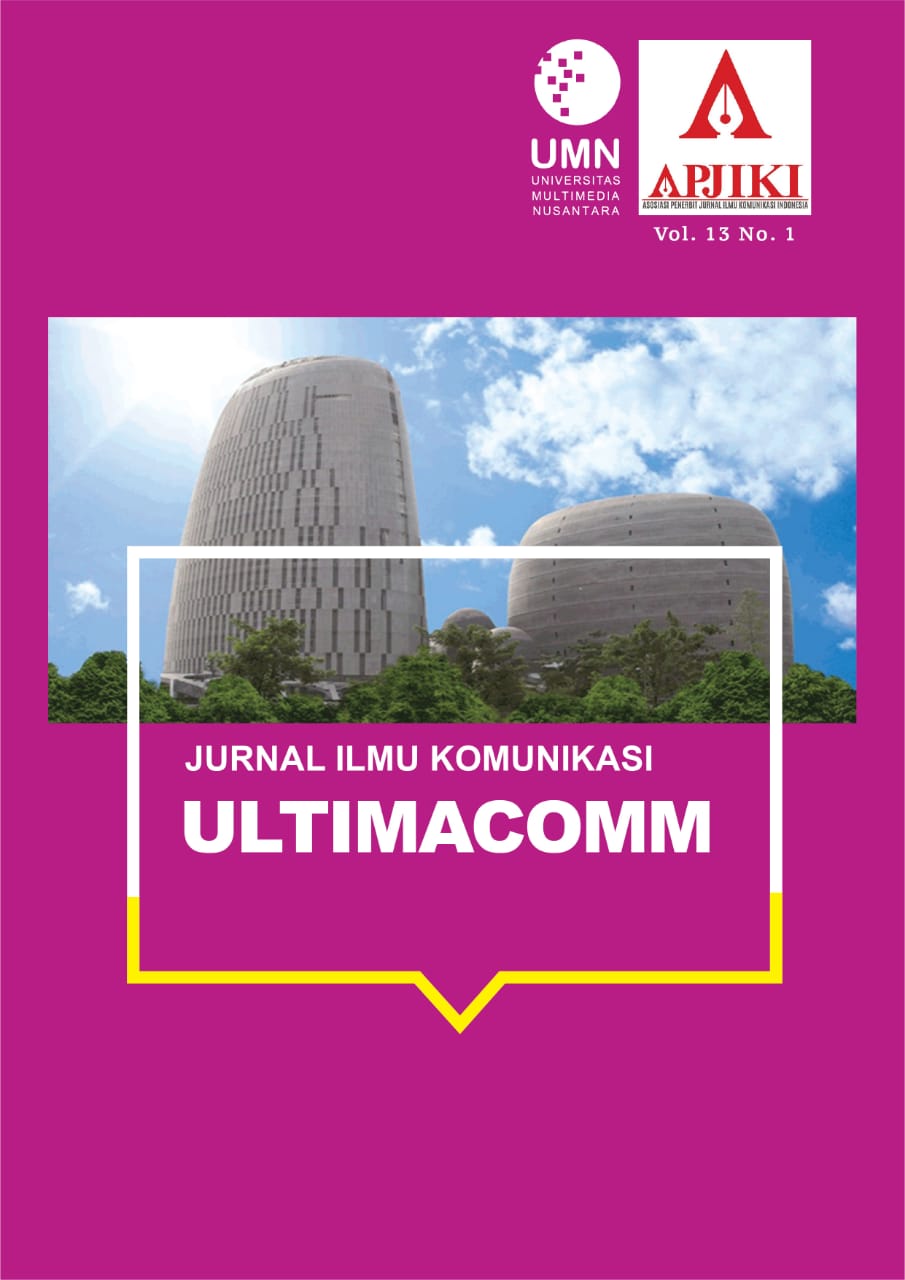 How to Cite
Saraswati, A. (2021). Crisis in Indonesian Live Music Industry During Pandemic. Ultimacomm: Jurnal Ilmu Komunikasi, 13(1), 41-64. https://doi.org/https://doi.org/10.31937/ultimacomm.v13i1.1913