Covid-19 and Cinemas: The Importance of Creating the Engagement with Customers through Social Media
Ramadhan Maulana Putra

Universitas Multimedia Nusantara

Intan Primadini

Universitas Multimedia Nusantara
Abstract
The Covid-19 pandemic has resulted in one of the largest cinema companies in Indonesia, Cinema XXI, to temporarily close their business. Despite the closing, Cinema XXI is still trying to build the engagement with their customers on social media by carrying out marketing activities through the Instagram @Cinema.21. Therefore, the aim of this study is to find out how Cinemas utilizing social media in creating customer engagement during Covid-19. This study is a quantitative research and data is obtained through survey using questionnaire. This research questionnaire was distributed to 400 respondents. Based on the result of this study, it is known that Read Dimension has the highest influence on Engagement. Furthermore, Social Media Marketing was found to significantly influence Customer Engagement.
Keywords: Covid-19, Cinema XXI, Social Media, Social Media Marketing, Customer Engagement.
Downloads
Download data is not yet available.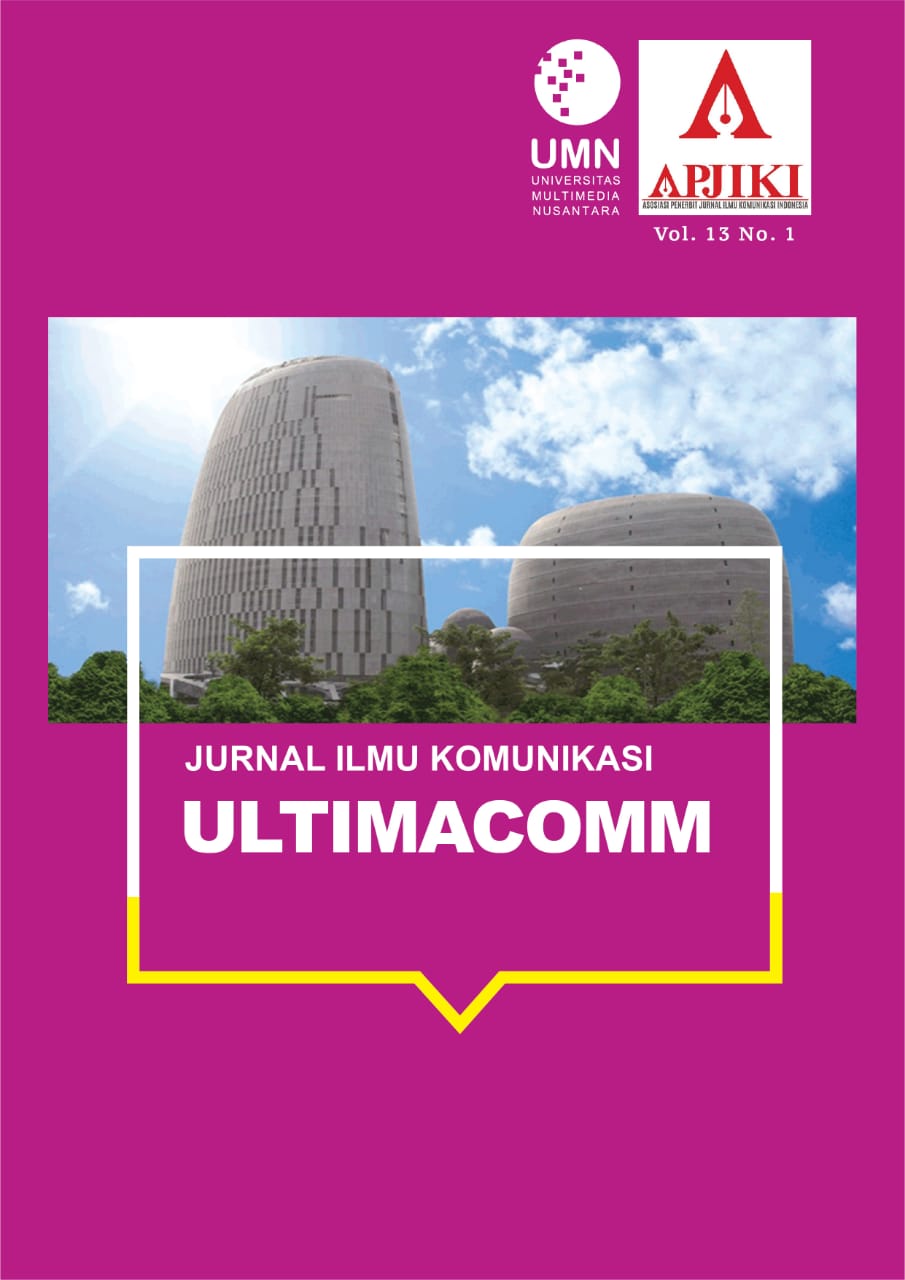 How to Cite
Putra, R., & Primadini, I. (2021). Covid-19 and Cinemas: The Importance of Creating the Engagement with Customers through Social Media. Ultimacomm: Jurnal Ilmu Komunikasi, 13(1), 82-92. https://doi.org/https://doi.org/10.31937/ultimacomm.v13i1.1994