When Politics and Religion Become Disaster: An Annual Mapping of Hoax in Indonesia
Priska Nur Safitri

Komite Litbang Masayarakat Anti Fitnah Indonesia (MAFINDO)

Santi Indra Astuti

Mafindo

Nuril Hidayah

Mafindo

Cahya Suryani

Mafindo

Mizati Dewi Wasdiana

Mafindo

Anita Wahid

Mafindo
Abstract
Since 2016, hoax has been massively circulated in Indonesia, due to low literacy rates and poor detection habit of disinformation among the people. Approaching general elections in April 2019, political hoax dominated in the scene.  A content analysis toward 997 hoaxes in 2018 has found that half of hoaxes circulated among society was political hoaxes  (49.94%), followed by hoaxes on religious themes (11.94%). Political hoaxes mixed with religion, racism, and any other topic has been creating multiplying effect that threaten democracy. The mapping toward hoaxes during 2018 showed how such possibility might appear due to political hoaxes that framed the issue or candidates of presidential election based on fictitious data or made-up stories. Both candidates were subjected to hoax. But deeper investigation revealed that hoaxes targeted Jokowi as the incumbent candidate surpassed the number of hoaxes toward Prabowo as Jokowi's counterpart. Hoax to Jokowi was associated with Communist Party, and the arrival of ten thousands Chinese migrant work to replace native workers. Hoax toward Prabowo mainly concerned of gay-lesbian movement. Both candidates presidential election also became the target of religion hoax. Hoax to Jokowi concerned with the abolition of Islamic Boarding School, whereas hoax toward Prabowo targeted his manner that deemed inappropriate for religious community. Overall, serious disinformation was detected. This mapping also showed that over time, hoaxes become more sophisticated, complex and dfficult to encounter. Neither accident nor prank, hoax is an effort by design to disturb harmony and stability in the country.
Keywords: hoax, political, religion, mapping 2018
Downloads
Download data is not yet available.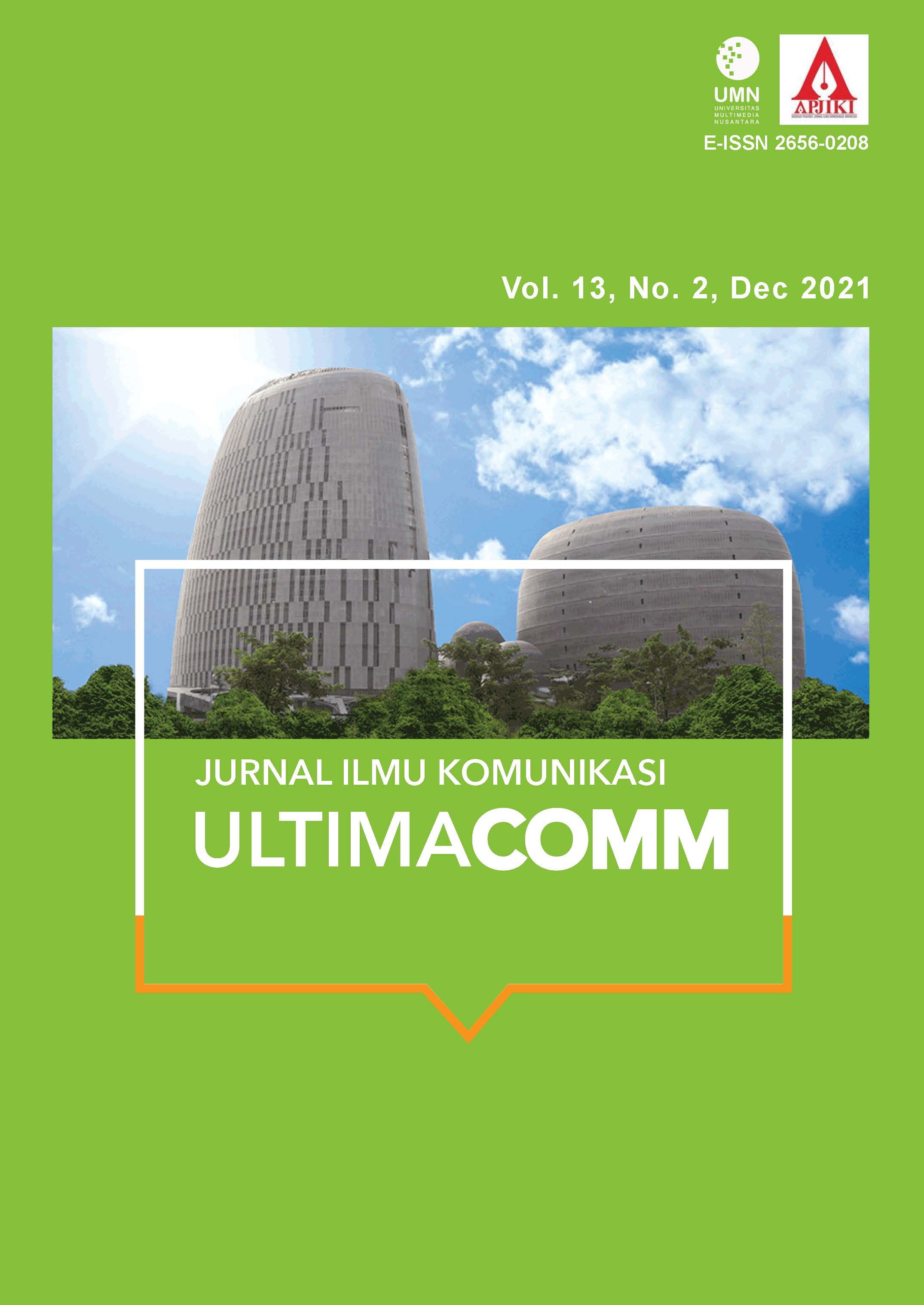 How to Cite
Safitri, P., Astuti, S., Hidayah, N., Suryani, C., Wasdiana, M., & Wahid, A. (2022). When Politics and Religion Become Disaster: An Annual Mapping of Hoax in Indonesia. Ultimacomm: Jurnal Ilmu Komunikasi, 13(2), 343-357. https://doi.org/https://doi.org/10.31937/ultimacomm.v13i2.2104