The Public Relations Strategy of Salatiga City Secretariat in Managing the Covid 19 Hoax
Evelyn Friscilla Christy

Satya Wacana Christian University

Lina Sinatra Wijaya

Satya Wacana Christian University
Abstract
The development of science and technology today and the amount of information greatly facilitates public access to information anytime and anywhere. However, during the Covid 19 pandemic, not all disseminated information was correct, and its authenticity has also been verified. For public authorities, especially the Public Relations of Salatiga City Secretariat, this is very important to prevent news development. If this fake news is spread widely, it will cause confusion, concern, misunderstanding, and even public distrust of the local government due to not providing essential and accurate information. This study will look at how the Public Relations strategy of the Salatiga City Secretariat in managing the Covid 19 hoax and knowing about the obstacles and solutions made by the Public Relations of Salatiga City Secretariat. This study uses a qualitative approach with interviews as the primary method in collecting the data. This study shows that the most dominant strategies used are searching for data, establishing collaboration, providing socialization, making videos, educating knowledge about Covid 19, conducting online discussions with the community, and conducting monitoring and evaluation. In carrying out its strategy, the Public Relations of the Salatiga City Secretariat also has obstacles that have been overcome by creating a group so that information is conveyed more quickly and always maintain good and effective communication to resolve the Covid 19 hoax.
Keywords: Public Relations, Strategy, Covid 19 Hoax
Downloads
Download data is not yet available.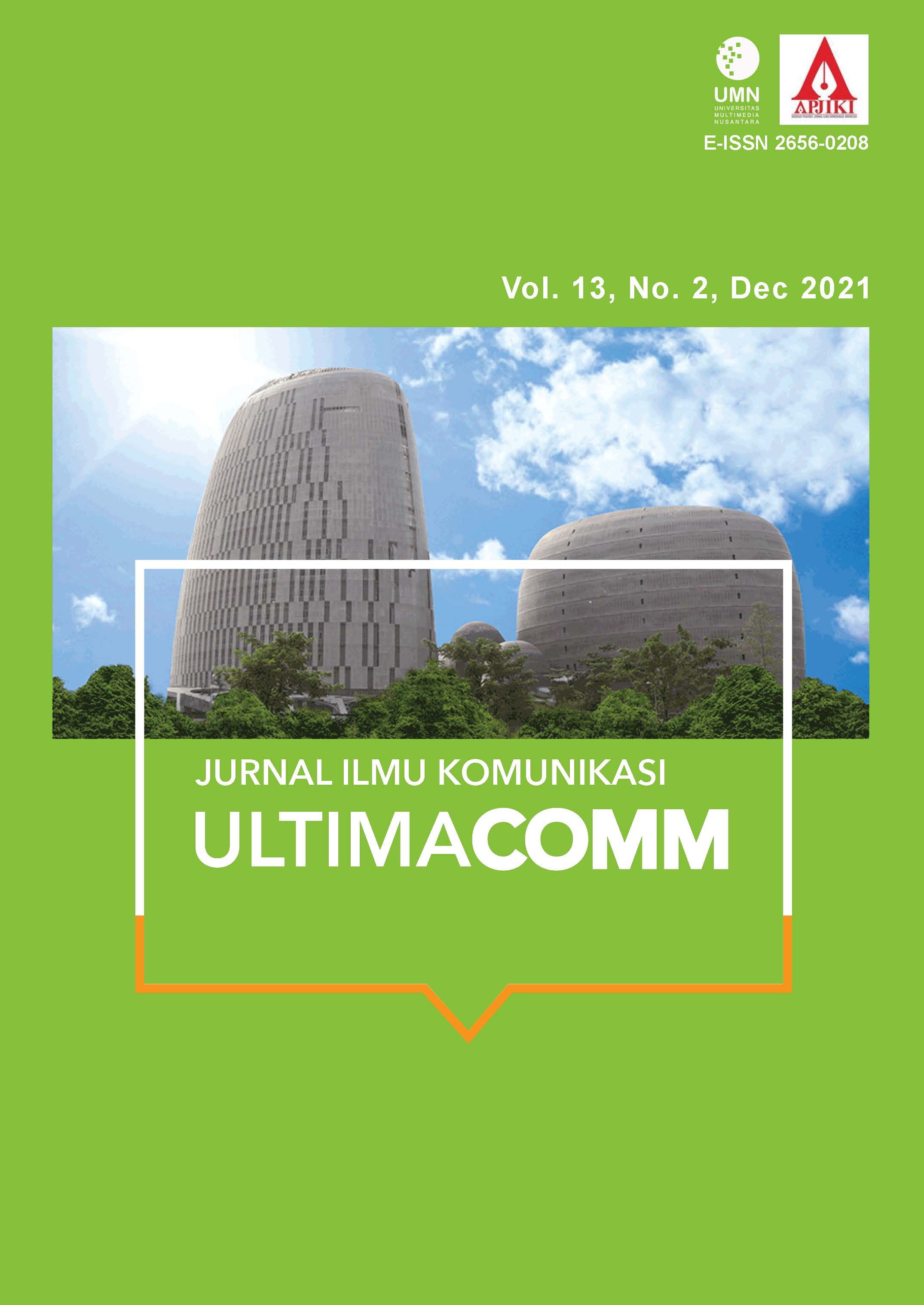 How to Cite
Christy, E., & Wijaya, L. (2021). The Public Relations Strategy of Salatiga City Secretariat in Managing the Covid 19 Hoax. Ultimacomm: Jurnal Ilmu Komunikasi, 13(2), 273-289. https://doi.org/https://doi.org/10.31937/ultimacomm.v13i2.2219