Personalisation and User Engagement
A Content Analysis of Anies Baswedan's Facebook Posts
Shafira Annisa Putri

Universitas Padjadjaran

Kunto Adi Wibowo

Ikhsan Fuady
Abstract
The development of web 2.0 of social media has caused many changes in the implementation and approach of a political campaign. Nowadays, political campaigns are more personal and can be carried out at any time. Politicians can share personal information directly through social media, even outside a particular electoral or media agenda. The public can also directly communicate with politicians through social features in likes, comments, and shares. Therefore, it becomes interesting to analyse these changes. This study applied a quantitative content analysis method to explore further the concept of personalisation in Facebook contents of one of the famous politicians in Indonesia, Anies Baswedan. The concept of personalisation used in this study is Van Santen and Van Zoonen's typology of self-personalisation. The results show  Anies Baswedan Facebook contents commonly utilised the typology of self-personalisation, a correlation between text visual post type with the use of self-personalisation typology, and a strong and positive correlation between the use of self-personalisation typology with the level of user engagement obtained. 
Keywords: campaign strategy, Facebook, political communication,self-personalisation, social media
Downloads
Download data is not yet available.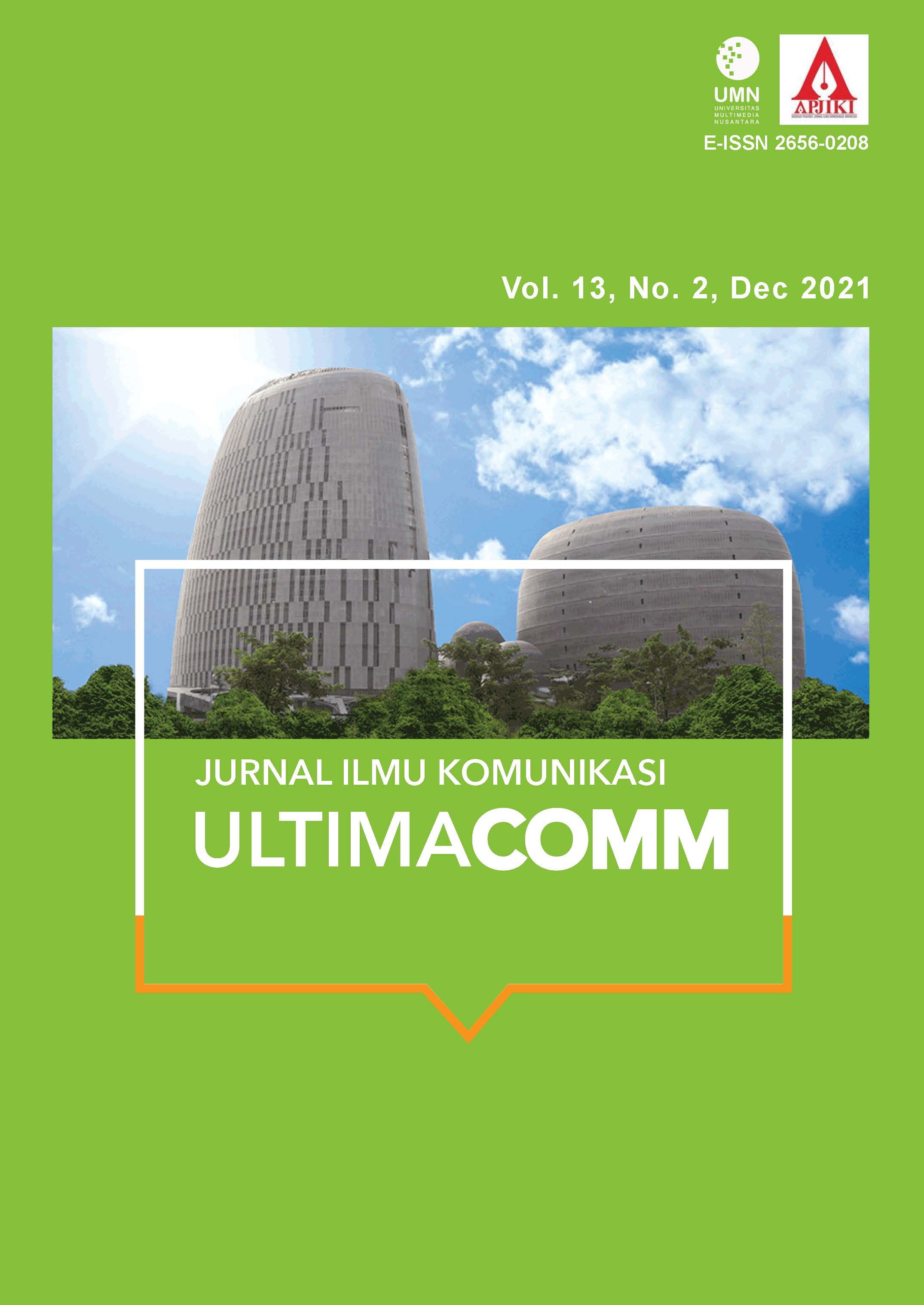 How to Cite
Putri, S., Wibowo, K., & Fuady, I. (2021). Personalisation and User Engagement. Ultimacomm: Jurnal Ilmu Komunikasi, 13(2), 197-213. https://doi.org/https://doi.org/10.31937/ultimacomm.v13i2.2220