Culture Shock and Stereotype Phenomenon in Intercultural Communication of Indonesian Students Studying in the United States
Abstract
Humans need to communicate to each other to survive. One of the functions of communication is to encourage people to interact with people from different cultures. Culture and communication are inseparable. Each culture has a way of communicating differently from each other. Some intercultural communication theories focus on the phenomena of culture shock and stereotype. Graduated from high school, at the age ranging between 17 to 18, many teenagers continue their study abroad. Some to the United States as the second favorite destination for Indonesian students. This study discusses the possibility culture shock and stereotype experienced by Indonesian students who are studying in America. Using qualitative research methods, the results show that each individual had different levels and ways of adaptation in facing the culture shock they experienced. The stereotype experienced by the Indonesian students is not necessarily lead to discriminative. Indonesian students who wish to continue their studies in America are advised to communicate with an open mind, as not everyone can easily blend in to different cultures.
Keywords : Indonesian Students, America, culture shock, stereotype, intercultural communication
Downloads
Download data is not yet available.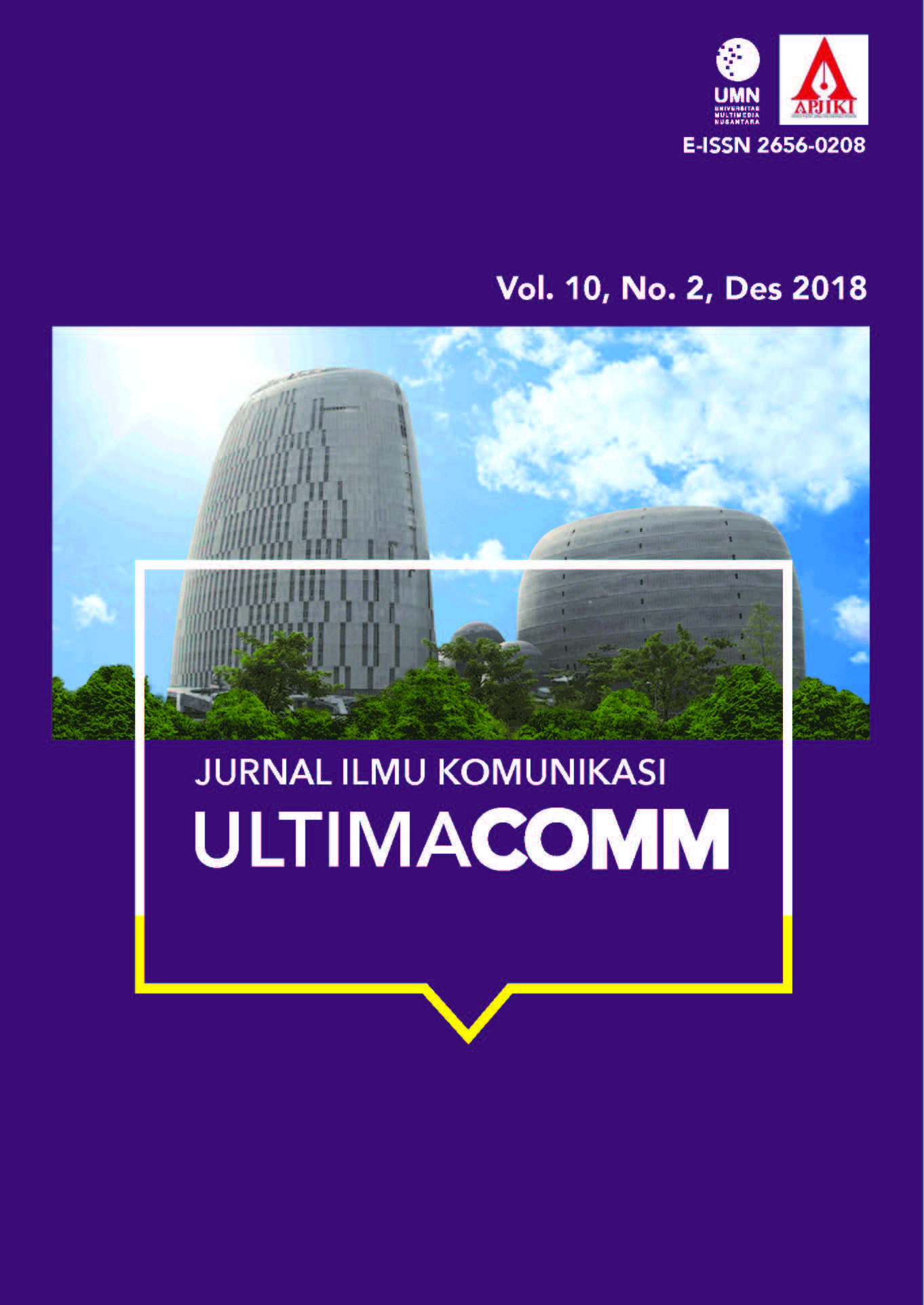 How to Cite
-, D. (2019). Culture Shock and Stereotype Phenomenon in Intercultural Communication of Indonesian Students Studying in the United States. Ultimacomm: Jurnal Ilmu Komunikasi, 10(2), 92-113. https://doi.org/https://doi.org/10.31937/ultimacomm.v10i1.892