The Use of Micro-Influencer on Social Media as Public Relations Strategy in Digital Era
Chyntia Novy Girsang

Universitas Indonesia
Abstract
The presence of influencers on social media is considered to have a strong impact on society so that most companies or organizations have encouraged the use of influencers, particularly the micro-influencers. The influencer can provide access and even influence hard-to-reach stakeholders such as groups with special interests. In addition, influencers are also considered to be able to mediate the messages and spread them quickly, have the potential to go viral and affect not only for the community but also to society. This research uses the constructivist paradigm, qualitative method, and present descriptive data. The researcher attempts to provide an overview of the use of influencer through social media, specifically Instagram, messages or content packaging by the influencer, as well as the extent of their impact as public relations strategy in the digital era. The data were collected by interviewing two micro-influencers on Instagram. In addition, the researchers also observed the influencers' Instagram social media accounts and their interactions with their followers. The results showed that micro-influencers were seen to be effective and had an impact on influencing their followers on social media. Personalization, engagement, as well as the authentic relationships between micro-influencers and their followers, are the factors in building trust that have an impact on the messages conveyed by the micro-influencers. The use of micro-influencers can be an effective strategy if companies can recognize their target audience and work with micro-influencers who are appropriate with these communication targets.
Keywords: influencer, micro-influencer, social media, public relations
Downloads
Download data is not yet available.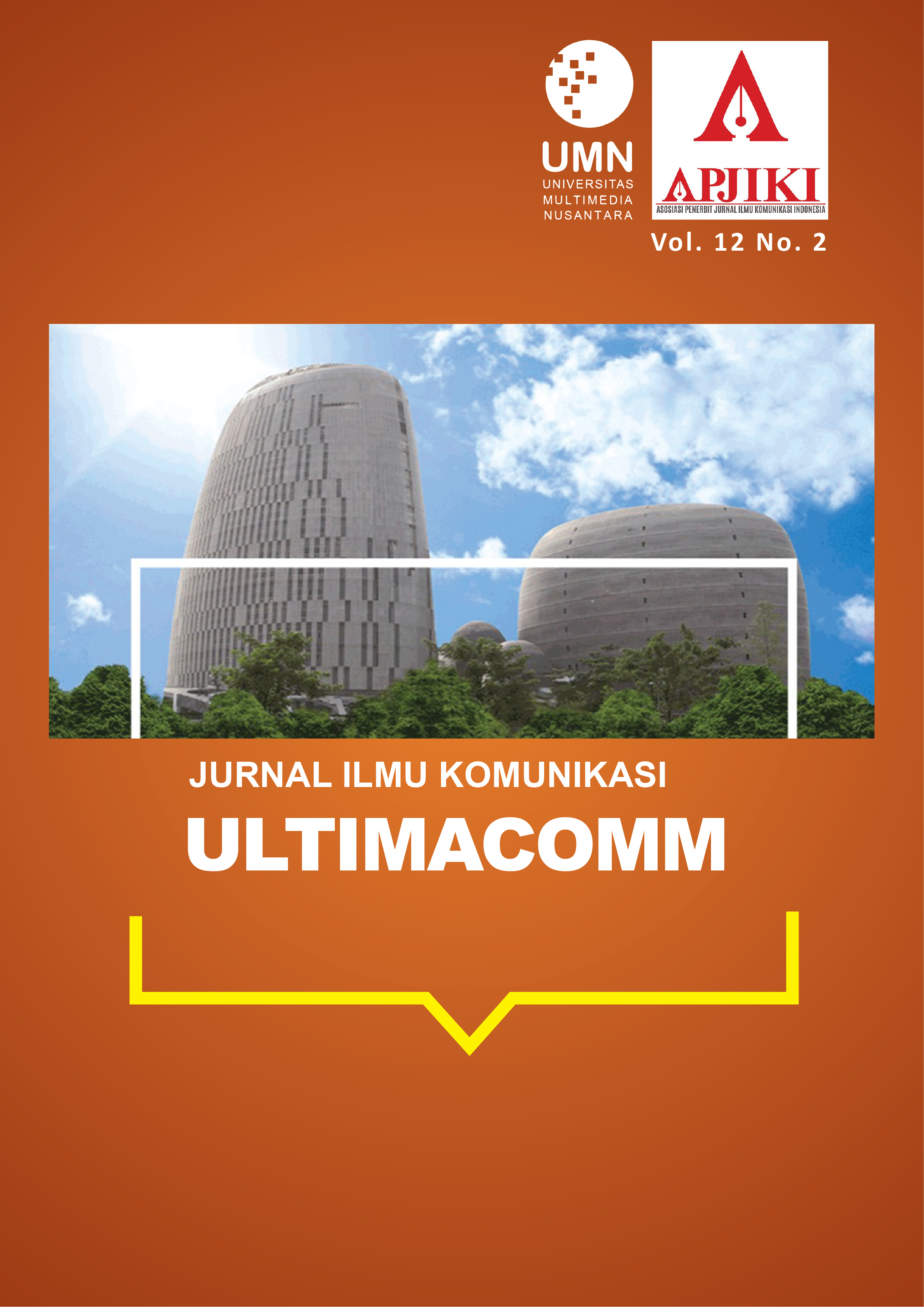 How to Cite
Girsang, C. (2020). The Use of Micro-Influencer on Social Media as Public Relations Strategy in Digital Era. Ultimacomm: Jurnal Ilmu Komunikasi, 12(2), 206-225. https://doi.org/https://doi.org/10.31937/ultimacomm.v12i2.1299