Instagram Content Trend During the COVID-19 Pandemic Quarantine in Indonesia
Qholiva Yuni Fadilla

Universitas Gadjah Mada
Abstract
As the fourth largest social media globally, with a percentage of 79%, Instagram experienced a jump in usage of up to 40%, which is used maximally by its users to communicate with family, friends, and colleagues amid a lockdown or lockdown. In addition, Instagram posts have been increasing by up to 15% per day. In line with the increasing use and posts of Instagram per day, it is interesting to see Instagram users' activities through the content uploaded on this platform. The timeframe is from the implementation of regional quarantine in March 2020 until the new normal period in June 2020. Instagram's use is closely related to humans and technology in an imaginary space called the global village. This study uses a descriptive qualitative method by overviewing Instagram content trends during the COVID-19 quarantine period in Indonesia and interviewing six Instagram users whose photos and videos were included in this study. Based on the findings, the authors found various types of content trends on Instagram, such as Dalgona Coffee, Recreate Grunge Makeup, #PassthBrushChallenge, #LathiChallenge, as well as concept photos of Fridgie, Newspaper Corner, and Outside Mirror Selfie. Instagram, as a social media with the power of "we are all connected", form imaginary bonds through several content trends that were born from the form of creativity and innovation.
Keywords: Virtual Ethnography, Global Village, Instagram, COVID-19 Quarantine, Content Trends
Downloads
Download data is not yet available.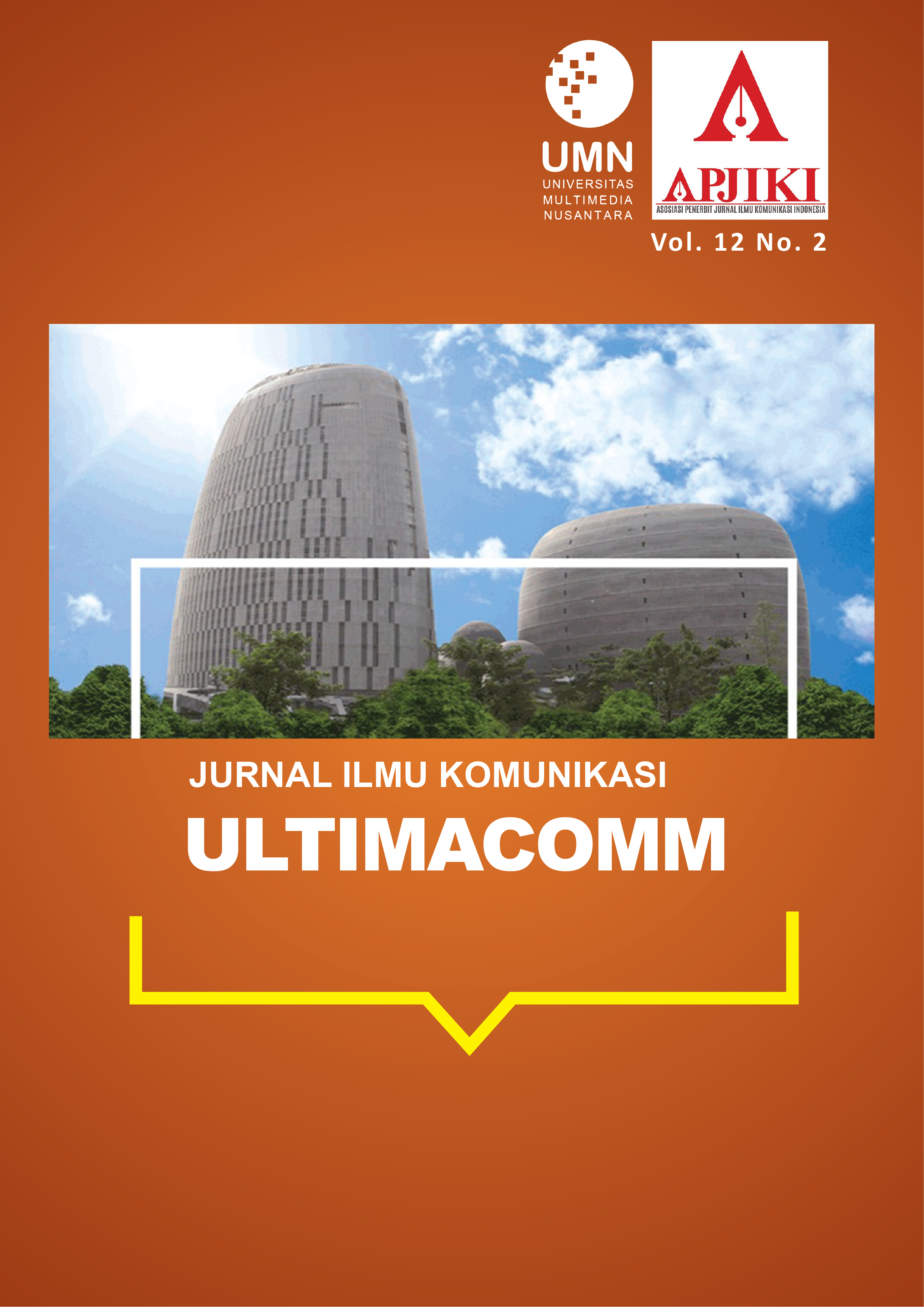 How to Cite
Fadilla, Q. (2020). Instagram Content Trend During the COVID-19 Pandemic Quarantine in Indonesia. Ultimacomm: Jurnal Ilmu Komunikasi, 12(2), 185-205. https://doi.org/https://doi.org/10.31937/ultimacomm.v12i2.1718