The Use of Viral Marketing Through Instagram to Increase Brand Awareness
Deni Yanuar

Program Studi Ilmu Komunikasi Fakultas FISIP Universitas Syiahkuala

Zakirah Azman

Universitas Syiah Kuala, Indonesia

Febri Nurrahmi

Universitas Syiah Kuala, Indonesia

Fithria Kamara

Universitas Syiah Kuala, Indonesia
Abstract
The advancement of digital communication world causes tight market competition, various companies must be more sensitive in determining their marketing plans. The planning includes a strategy that can increase brand awareness. One of the strategies could be implemented by companies is viral marketing. Viral marketing strategy has been implemented by Harvies Coffee in Banda Aceh. This research aims to describe viral marketing strategy through Instagram in developing brand awareness at Harvies Coffee in Banda Aceh, the researcher intends to analyze how the viral process can occur through messages delivered to the public through Instagram. To find out the character of Harvies Coffee consumers, researcher based it on the concept of Elaboration Likelihood theory, then found out that viral marketing used is high integration strategy. This research employed qualitative method with descriptive approach. The research acquired 5 informants consisting of 1 key informant and 4 supporting informants. The selection of research informants used purposive sampling technique based on some criteria, which are the owner of Harvies Coffee, creative team of Harvies Coffee, and consumers of Harvies Coffee. The finding indicated that brand of Harvies Coffee managed to increase its awareness up to brand recall after implementing viral marketing by utilizing Korean Drama Start Up through Instagram.
Keywords: Brand, Awareness, Word of Mouth, Viral Marketing, Marketing Communication, Instagram
Downloads
Download data is not yet available.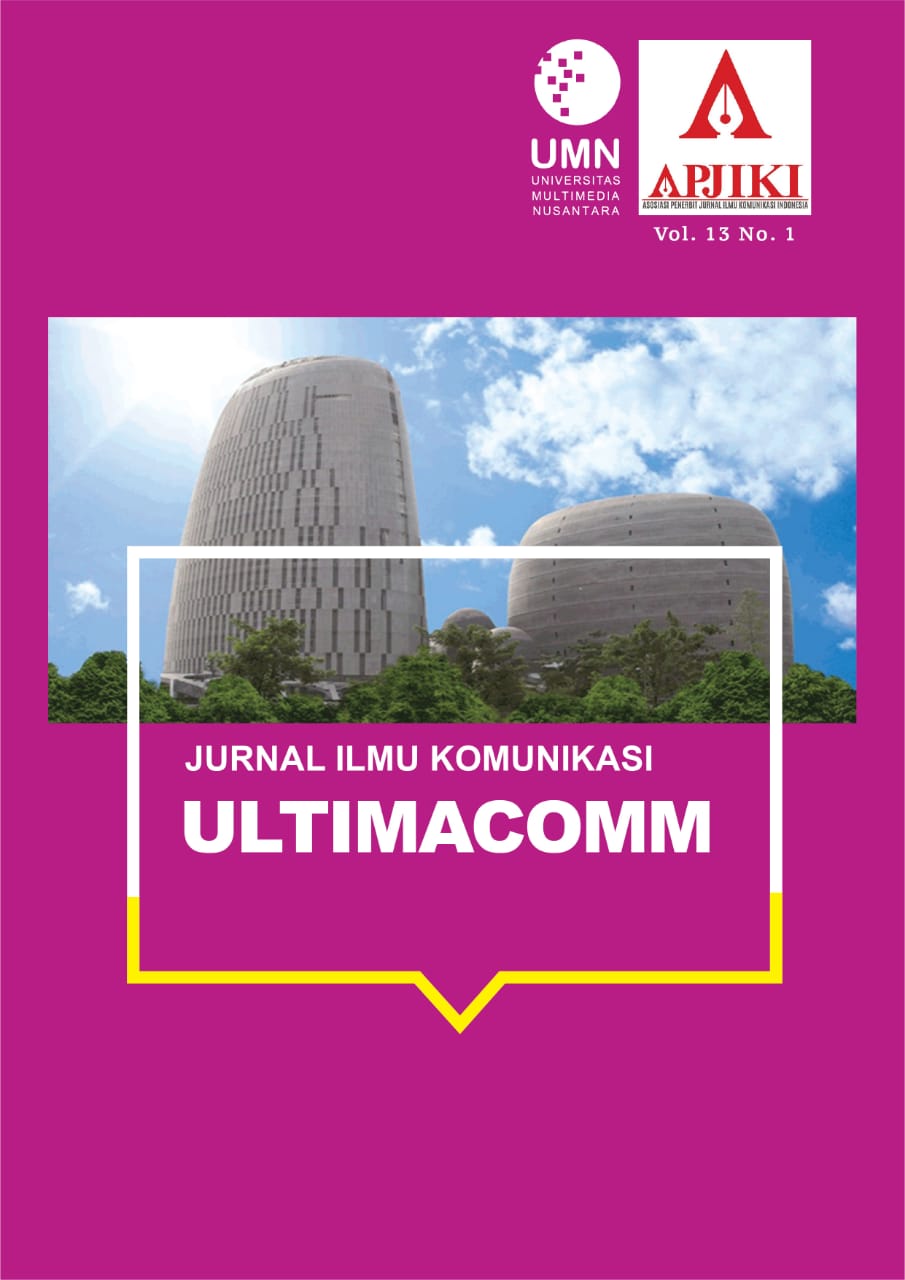 How to Cite
Yanuar, D., Azman, Z., Nurrahmi, F., & Kamara, F. (2021). The Use of Viral Marketing Through Instagram to Increase Brand Awareness. Ultimacomm: Jurnal Ilmu Komunikasi, 13(1), 145-168. https://doi.org/https://doi.org/10.31937/ultimacomm.v13i1.1984